Everyone can use a good laugh from time to time, especially with so much going on in the world today. Memes have become a way to express funny thoughts and just be silly, all while sharing the humor with friends on the internet, including some of the best kratom memes to give you a hearty chuckle.
Kratom is growing in popularity around the world, so, naturally, the next step in its popularity would be the creation of amazing memes that will make your kratom-loving heart smile. We've scoured the internet for some of the best kratom memes and we think we've found a treasure trove that you can share with your friends – we've got all the best kratom memes down here!

#1 SpongeBob Loves Kratom
OK, so it may not be obvious that SpongeBob loves kratom, but this meme certainly speaks to many kratom enthusiasts out there.
This meme brings up a good question: Does kratom have a smell? Yes, it does! Not only do different strains of kratom typically have a unique smell, but that smell can also be a good indication of the quality of the kratom you've purchased.
Most of the time, kratom has a very earthy smell and green-veined varieties are more pungent than others. It's a good idea to always smell the kratom powder you buy since a funky smell is often an indication that it might not be good any longer or you've happened upon a contaminated batch.
So, be like SpongeBob and make sure to give the kratom you buy a good whiff!

#2 Eye Know Where To Buy Kratom
Anyone who loves kratom knows finding a great kratom vendor is essential. You do a lot of browsing, or in the case of this meme, eyebrow-sing.
Finding a dependable and quality kratom vendor is no small feat. You've likely done a lot of browsing, both online and in person. But here's a pro tip: One way you can increase the chances of getting quality, pure, safe, and fresh kratom is to find a vendor that is accredited by the American Kratom Association (AKA).
Since kratom isn't regulated by the government, the quality of what you can find on the market tends to be a little all over the place. However, purchasing from an accredited AKA vendor like Organic Kratom USA ensures that what you're getting has been lab-tested for quality and purity, then packaged under GMP guidelines to keep it fresh and free from contaminants.
Do all the eyebrows-ing you want, but make sure you look for the AKA accreditation.

#3 Staying Positive
You've likely taken a million coronavirus tests at this point and maybe a few drug tests for work, too. No, a COVID test will not test for kratom, but this meme brings up an interesting question: Will kratom show up on a drug test?
The truth is that while there are drug tests out there that can detect kratom, they're not generally used when doing routine drug testing for employment or even the military. Yes, kratom can be detected through a drug test but chances are, it's not something that is being looked for.

#4 Buying Kratom Now
Buying from an online vendor like Organic Kratom USA is easy, but there are local shops near you that sell kratom as well.
Vape shops, herbal shops, tobacco shops, and smoke shops near you that sell products like CBD probably also carry kratom – if it's legal where you live. In some states, cities, and counties, it is illegal to buy kratom, so check your state and local laws before making a purchase.

#5 Growing Your Own?
You know that kratom comes from the Mitragyna speciosa tree, a relative of the coffee family. Which has probably left you wondering if you can grow your own kratom tree.
Sorry to ruin your kratom-growing dreams, but unless you live in a hot, humid climate, you're likely not going to have a lot of luck growing your own kratom trees. The soil needs to be in a particular pH range for the plants to thrive and the consistency of the soil needs to be perfect too – not too wet, but not too dry.
It's not as if you can buy a kratom seedling, plant it outside, and watch it thrive. It takes a special environment for this tree to grow, and that environment is Southeast Asia – or a likely very expensive, indoor setup that can mimic the growing conditions in that region of the world perfectly. You're better off ordering your kratom from Organic Kratom USA!

#6 Bring Me the Kratom!
It is exciting to get a package in the mail, but it's even more exciting to get your kratom package in the mail – one of the best parts of ordering kratom online.
As long as you live in a place where it's legal to have kratom shipped to you, online vendors like Organic Kratom USA will shop your products the same day you order them in most cases. So you get your kratom quickly, efficiently, and at a good price over brick-and-mortar stores near you.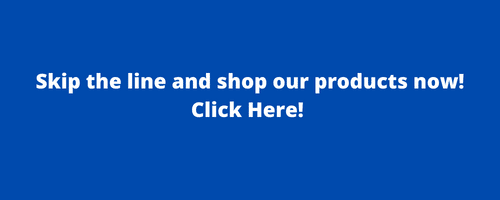 All the Kratom Memes
This is just a sampling of the best kratom memes out there, but there are plenty more to explore on your own. Kratom brings a lot of joy to people and there's always more to learn about this amazing Southeast Asian herb, so have fun looking up all the kratom memes you can handle.

---