When looking for the best places to buy kratom in Charlotte you will want to try some of the shops we have included in this guide. In seeking out the best local shops that offer kratom we have come up with this list. Since kratom is not legal in all areas, we decided it may be helpful to tell you where you could score some kratom locally. Check out our list below and let us know what you think.
Best Kratom Shops In Charlotte
Below we have researched the best shops in Charlotte to buy kratom from. You can typically find kratom in shops that offer tobacco or vape supplies. For those who live remotely, you may find some gas stations that offer kratom. It will all depend on your area and what is available to you. Check out our list below and let us know in the comments if you have used any of these places.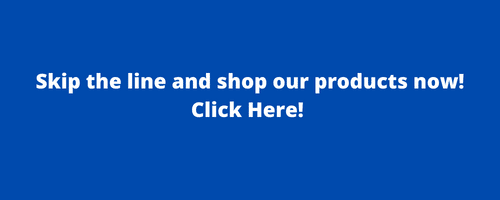 #1 One Love Smoke Shop – 1041 Central Ave, Charlotte, NC 28204
One Love Smoke Shop really goes the extra mile for their customers. The store is clean and set up for customers to easily find the products they want. They have a large selection of products, which includes e-cigs, kratom, CBD, tobacco, vape products, and so on. Their pricing is very comparable to other local shops. A lot of reviewers went as far as to say they have the best kratom in Charlotte.
#2 Infinity's End – 7308 E Independence Blvd, Charlotte, NC 28227
Infinity's End is well known for its large kratom selection. They have everything from Maeng Da to Borneo. In addition to kratom, they also have a variety of other products which include appeal, funny gifts, smoke products, vaping, and CBD. Infinity's End is one of the best places to buy kratom in Charlotte.
#3 Smokes N' Stuff – 2839 Eastway Dr, Charlotte, NC 28205
This family-owned shop is well known in the Charlotte area. Locals go here to pick up their kratom because they offer some of the best prices in town. You will find a variety of products on their shelves including tobacco, vaping, cigars, glassware, oils, CBD, kratom, and much more.
#4 Vapor Smoke Shop – 1627 Sardis Rd N #4B, Charlotte, NC 28270
Vapor Smoke Shop is another shop owned by a local family. Vapor Smoke offers vape juice, Delta 8, CBD, kratom, hookah, and tobacco. If you find someone who is offering their products cheaper, Vapor Smoke will price match.
#5 Buddha's Bazaar Smoke Shop – 9124 S Tryon St Suite F, Charlotte, NC 28273
Buddha's Bazaar has a chill atmosphere. Many locals go here just to hang out and conversate about their favorite products. They offer CBD, kratom, vape, tobacco, pipes, and more. Their shelves are stocked with unique items that you will not find anywhere else. Do not miss stopping at this shop when in Charlotte.
#6 High Life Smoke Shop – 9605 N Tryon St C, Charlotte, NC 28262
High Life is a well-known smoke shop in the Charlotte area. They have outstanding prices, which have customers coming back time and time again. The staff is very friendly and willing to help you find the right products. They offer CBD, E-cigs, kratom, vape, hookah, and much more.
#7 LA Vapors Elite Smoke Shop – 710 W Trade St Suite H1, Charlotte, NC 28202
LA Vapors has a large range of products for you to explore. You will find hookah, vape supplies, tobacco products, kratom, CBD, and more. You will find that the staff is always ready to help. LA Vapors is a clean environment that is easy to navigate through. Be sure to stop by and grab your favorite kratom strains.
Is Kratom Legal In Charlotte
Kratom is legal in North Carolina. Since Charlotte is the capital this means that you will be able to use kratom here without any issues. However, in 2016, there was a push to ban kratom in this state. The intended law was rewritten when officials saw how much support this herb was getting.
So, the new law states that you must be 18 years or older to buy kratom in North Carolina. In addition, all online vendors must use a third-party verification system to ensure customers meet age requirements.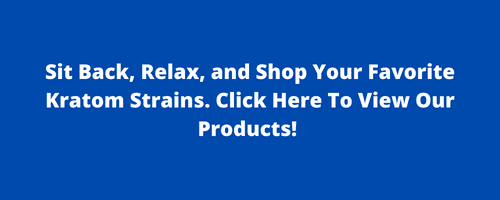 Buying Kratom Online
A lot of people will choose to buy their kratom products through an online vendor. This is because they can save money and a large selection of strains for you to shop.
Also, online vendors are known for the quality of their kratom. Kratom tends to be the only product that a lot of online vendors concentrate on selling. For this reason, they will go the extra mile to ensure they are offering the best products on the market.
American Kratom Association is an organization that has put regulations in place for the industry. These protocols also require that vendors conduct lab testing on their products. This proves the purity and quality of their kratom.
So, when buying from an online vendor be sure that you scout out those who are associated with the AKA. Organic Kratom USA is a part of the AKA. This means we offer some of the highest quality kratom products the market has to offer. You will find multiple strains offered in both powders and capsules. If you prefer to buy your kratom online and have it shipped to your home, we can help you out.
We hope this guide has helped you explore the many places to buy kratom in Charlotte.

---