Kratom is not federally regulated, which means every state has its own laws when it comes to this herb. We have patrons all over the USA, and a good potion is inquiring is kratom legal in Alabama. Kratom has been illegal in Alabama since 2021. However, the AKA (American Kratom Association) is working with each state to try and get them on board with the KCPA (Kratom Consumer Protection Act). If Alabama adopts this Act, kratom could become legal. Let's explore the legalities of kratom in Alabama.
Kratom Legality Status In Alabama
Kratom has been banned in Alabama, which means you cannot buy, sell, possess, manufacture, or distribute kratom in this state. You will not find kratom offered in any local stores, nor will any online kratom vendors ship to an area where kratom has been banned.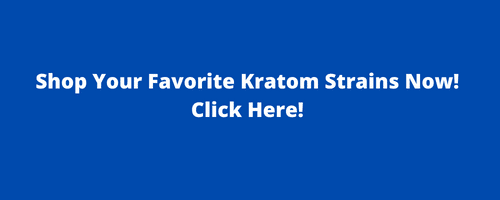 Classification Of Kratom In Alabama
In 2016, the Senate in Alabama added mitragynine and 7-hydroxymitragynine to the Controlled Substance list.
These are the two main active alkaloids. The bill that banned kratom in Alabama states that both of these alkaloids within kratom are synthetic substances. Since kratom is an all-natural herb this is a misunderstanding about the alkaloids that live within this plant.
The real reason why kratom was included as a controlled substance is that there is not enough scientific research for kratom to be legal. A petition was launched to deter the ban of kratom in 2016. Another petition was launched in 2017 asking for an appeal, but it was not successful.
So, kratom is banned in all areas of Alabama including Montgomery, Birmingham, Auburn, Mobile, and Huntsville.
Can You Order and Ship Kratom To Alabama?
No, online vendors comply with all state laws. Vendors are very strict and will not allow their kratom products to ship to areas where there are bans. So, you are out of luck when it comes to getting kratom and living in Alabama.
Some neighboring states allow kratom use, but you never want to be caught with kratom in Alabama because it will lead to criminal charges.
It will be important that you offer your support where it is needed to help kratom become legal in Alabama. You can do this by following the American Kratom Association.
Can You Grow Kratom In Alabama?
Since the main alkaloids in kratom have been outlawed you will not be able to plant and grow kratom. If you are caught with kratom seedlings you could face legal issues.
The American Kratom Association
The AKA is the main advocacy group for kratom in the USA. Kratom is not regulated but the AKA has made efforts to change this. They have GMP regulations that vendors must abide by to be endorsed by them.
These regulations help ensure that the kratom coming to market is free of
contaminants and safe for consumers to use. The AKA is actively trying to get every state to adhere to the KCPA. Explore the American Kratom Association's website to learn more about their push to eliminate kratom bans.
The Kratom Consumer Protection Act
The KCPA (Kratom Consumer Protection Act) was drafted by the American Kratom Association. This act aims to regulate the kratom industry and make it safer for vendors and consumers. It will help appease lawmakers and do away with kratom bans.
Most states place a ban on kratom because there is a lack of regulations. Here are just some of the things the KCPA will do:
Labeling kratom products correctly.
Deter the sale of products among specific age groups.
Outline penalties for those who do not comply with the laws.
Ensure vendors are registered correctly.

Organic Kratom USA
We are proud members of the American Kratom Association. This means when you buy kratom from us you are getting the highest-quality products that the market has to offer. We conduct lab testing on all products to ensure quality and purity. While we cannot offer products if you live in this state. Our goal is to help our customers understand the legalities surrounding kratom.
---