You may be going out west this year and that means you have to make sure kratom is legal in all the states you will be traveling to. One question we get a lot is, "Is kratom legal in Arizona?" Yes, you can buy, sell, or possess kratom in Arizona. Kratom is not federally regulated so each state is left to decide how they want to take care of kratom. Let's explore the legalities surrounding kratom in this state.
Kratom Legalities In Arizona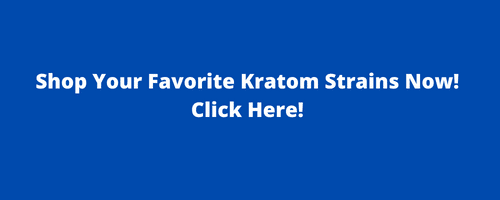 Kratom is extracted from the leaves of Mitragyna speciosa, a tree that belongs to the coffee family. It is indigenous to the countries Indonesia, Malaysia, Myanmar, Papua New Guinea, and Thailand in Southeast Asia.
There are more than 7.1 million people who reside in Arizona. The state offers several tourist attractions which add to another 44 million people who visit the state each year. You will be able to source kratom products locally in vape shops, smoke shops, dispensaries, and some gas stations.
Some states have criminalized kratom, including Rohde Island and Alabama. However, this is not the case for Arizona. Kratom is available in all areas across the state including major cities such as Phoenix, Tucson, Mesa, Sedona, and Scottsdale.
Arizona is one of the early adopters of the Kratom Consumer Protection Act. This act secures the future of kratom in this state. Anyone who is over the age of 18 can legally buy kratom. We will learn more about the KCPA below.
Classification Of Kratom In Arizona
Now that you know the answer to, "Is kratom legal in Arizona?" You may be wondering if this herb is classified in this state. In 2014, bill HB2453 was presented to the Arizona Senate. This bill aimed to ban kratom. However, kratom supporters were able to submit a petition lobbying against a ban.
The bill suggested that the two main alkaloids in kratom Mitragynine, and 7-hydroxymitragynine, needed to be added to the synthetic substances list and considered for a ban. However, kratom is 100% natural with organic ingredients. The bill was withdrawn before it made it to the Senate. Rather than classify kratom, state officials adopted the Kratom Consumer Protection Act.
Where Can You Buy Kratom In Arizona?
Now that we know that kratom is legal in Arizona, we can focus on places where you can buy kratom in Arizona. Kratom is easily available in tobacco and herb shops, and vending kiosks across Arizona. Phoenix is the most popular hub for Mitragynine buyers. For people looking to buy pure organic kratom products from the comfort of their homes, there are various online sellers. Unlike in a brick-and-mortar shop, digital vendors offer a wide range of kratom products at competitive prices. However, if you live in some of the more populated areas of Arizona you should be able to buy kratom locally. Here are some places you can check out.
Alaska Kratom Vendors
12208 N 32nd St, Phoenix, AZ 85032

933 E University Dr. Suite 109, Tempe, AZ 85281
1907 W Waltann Ln a, Phoenix, AZ 85023
5069 East 5th Street, Tucson, AZ 85711
3614 E Southern Ave #109, Mesa, AZ 85206
High Maintenance Smoke Shop
4980 W Ray Rd #13, Chandler, AZ 85226
1561 N Cooper Rd, Gilbert, AZ 85233
Buying Kratom Wholesale
When it comes to buying kratom wholesale you have two options. You can check with your local vendors and see if they will offer you kratom at bulk pricing, or you can choose to work with an online vendor. While working with a local vendor to source your wholesale kratom may be convenient, it could also be costly.
Online vendors tend to have better pricing because they are working with farmers directly, whereas local vendors are dealing with manufacturers. If you are looking to buy kratom in bulk make sure that you do your homework. You want to get the best quality kratom to offer your customers.
Can You Find Kratom Plants For Sale In Arizona?
Kratom is native to Southeast Asia and requires a tropical climate to thrive. While Arizona does have warm weather, it does not have the rich soil and humidity that is needed to successfully grow kratom plants. Plus, kratom seeds have to be planted a few days after they leave the host tree to have the highest success rate. So, getting fresh kratom seeds to plant is going to be tricky. The answer to the original question is no, you will not find kratom plants for sale in Arizona.
Can you Order and Ship Kratom To Arizona?
Yes, you can order your kratom online and have it shipped to your home in Arizona. Kratom is legal in all parts of this state and online vendors only ship to areas where kratom is legal. A lot of people prefer to buy their kratom online because they can get a better deal and the kratom products tend to be of higher quality. Online vendors do not have the overhead that brick-and-mortar stores do. They can pass those savings to their customers.
Can You Grow Kratom In Arizona?
As we mentioned above, kratom seeds need to be fresh when they are planted. It will be very hard to source fresh kratom seeds from a vendor because they have to come from Southeast Asia and be planted within a few days. Nothing is impossible but kratom plants are very fickle. This means if the seeds did survive the plant will require a lot of attention.
Can Kratom Become Illegal In Arizona?
All things are possible, but Arizona took the extra steps and adopted the Kratom Consumer Protection Act. This protects against kratom bans. So, the likelihood of kratom becoming illegal in Arizona is slim.
American Kratom Association
The American Kratom Association is the main support system for kratom in the United States. This organization has put in place GMP regulations for vendors to comply with. For a vendor to be endorsed by the AKA it must pass a third-party audit.
Also, the AKA is working to get all states on board with the Kratom Consumer Protection Act. This act will help place regulations on the industry, such as age restrictions. Check out the American Kratom Association's website to learn more about their active efforts.
The Kratom Consumer Protection Act
In April 2019, Arizona passed the Kratom Consumer Protection Act. The new law protected kratom buyers (above the age of 18 years) within the state. Under this Act, Arizona regulates the labeling, distribution, production, and sale of kratom. This act will address several concerns which include:
How to label products correctly.

Restrictions on selling to a minor.

Penalties for those who do not comply with the rules set in place.

Proper registration of business and products.

Organic Kratom USA
If you are looking to work with a trusted vendor, we can help you out. We are a part of the American Kratom Association, which means we offer the highest quality kratom on the market. We conduct third-party testing to check for a number of things including E. coli, yeast, and mold.
Shop our vast line of kratom powders and kratom capsules. If you have any questions let us know. We aim to provide you with exceptional customer support. We hope this blog has answered the question, "Is kratom legal in Arizona?"
---