Is kratom legal in Delaware? Yes, you can freely buy kratom here. There are no laws or regulations you have to worry about. This may come as a shock as Delaware is one of the smallest states. However, kratom has never been an issue for this state. This article will explore the legalities of kratom in Delaware.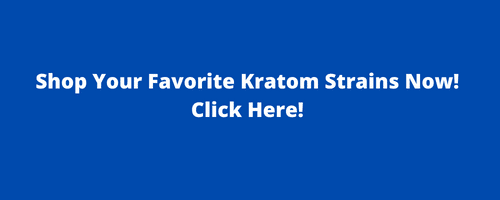 Kratom Legality Status In Delaware
Although Delaware is small it still manages to host 8.5 million tourists a year. That is pretty impressive and maybe the reason why they are not interested in restricting the use of kratom. Kratom is offered in vape shops, smoke shops, specialty shops, dispensaries, and some gas stations. There are no restrictions when it comes to kratom, so you will find it in all major cities including Wilmington, Dover, Newark, Lewes, and New Castle.
Classification Of Kratom In Delaware
Kratom is not classified in Delaware. The state's motto is, "Liberty and Independence." Officials have allowed the people of Delaware to make their own decision. There was a motion to regulate kratom in Delaware but it was taken off the table before any vote was issued. At this time, there are no pending legislations. The future for kratom in Delaware looks bright.
Where Can You Buy Kratom In Delaware?
You will be able to find kratom in smoke shops, vape shops, specialty shops, and some gas stations across the state. If you live in a more remote area you may be better off turning to online vendors for your kratom products. If you are looking to source it locally, try out some of the shops below.
Delaware Kratom Vendors
115 W Loockerman St, Dover, DE 19904
ROYAL TOBACCO & VAPE OUTLET
786 S Old Baltimore Pike, Newark, DE 19702
170 E Main St # 2, Newark, DE 19711
All in One Smoke Shop
223 E Main St, Newark, DE 19711
TOBACCO ONE & CONVENIENCE PLUS
1009 S College Ave, Newark, DE 19713
26453 Lewes Georgetown Hwy, Harbeson, DE 19951
Buying Kratom Wholesale In Delaware
Are you looking to offer kratom to your customers? If so, you may be looking for vendors who offer bulk pricing. You can check with some of your local kratom dealers, but chances are they will not be able to offer the discount that an online vendor could.
You want to weigh all of your options when shopping for wholesale pricing. Online vendors typically work with farmers directly and can offer a better discount. Plus, they do not have the overhead that brick-and-mortar stores do. So, this discount can also be passed along to their customers. The quality will also be leagues above what you will find through local retailers.
Can You Find Kratom Plants For Sale In Delaware?
No, you will not be able to go to your local greenhouse and find kratom plants. Kratom is a very fickle plant and it must be planted within days of leaving the host tree. Plus, you would need to offer the plant the same type of soil and climate that is found in Southeast Asia. This is going to be near impossible in a state like Delaware.
Can You Grow Kratom In Delaware?
Kratom seedlings need to be planted within a few days of leaving the host tree. For that reason alone, the success rate of planting kratom here in the United States and your plants surviving is very low. Delaware does not present the right climate either, so it would be very hard to grow kratom in this state.
Can You Buy and Ship Kratom To Delaware?
Now that you know the answer to, "Is kratom legal in Delaware?" You may be wondering if you can buy it online and have it shipped to your home. Not only because of convenience but also the fact that you have more selection and the kratom is of higher quality.
Can Kratom Become Illegal In Delaware?
Anything is possible, but at the moment there is no pending legislation that would suggest kratom becoming illegal in Delaware. The most important thing that you can do is watch the laws within your state and offer support if there are talks of bans.
The American Kratom Association
The American Kratom Association steps in when there are talks of banning kratom. They have been successful in changing legislation in the USA. In addition, they have also put in place GMP regulations for vendors. The AKA requires vendors to pass an audit and to follow GMP regulations.
The AKA is also working hard to get all states on board with the KCPA (Kratom Consumer Protection Act). This act aims to address issues within the industry while deterring bans from occurring.
Kratom Consumer Protection Act
The AKA drafted the KCPA. This act is designed to help improve the kratom industry. At the moment, there are no real regulations in place and this is why many states have chosen to ban kratom.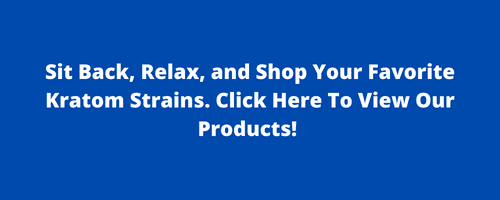 Organic Kratom USA
Here at Organic Kratom USA, we offer a vast line of kratom powders and capsules. Our offerings include popular strains such as Maeng Da, Borneo, Bali, and Malay. We offer all vein colors including red vein, white vein, green vein, and yellow vein.
In addition, we offer our customers the highest quality products as we are a part of the American Kratom Association and adhere to all GMP regulations. If you have any questions please do not hesitate to reach out to us. We hope that this blog has answered your question, "Is kratom legal in Delaware?"
---