In 2019, the governor of Georgia signed the Kratom Consumer Protection Act., but is kratom legal in Georgia? This act has protected kratom in Georgia. With the KCPA in place, kratom users over the age of 18 can freely buy and possess kratom in all parts of Georgia. Let's talk more about the kratom legislation in Georgia.
Kratom Legality Status In Georgia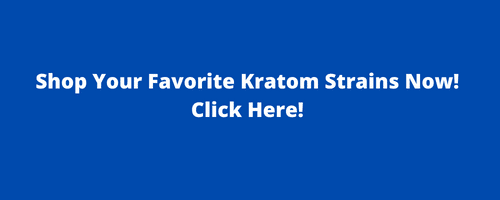 Kratom comes from Southeast Asia. This herb is not federally regulated, so each state must decide how they want to handle kratom. Georgia took the steps to regulate the industry and make kratom safe for all of its citizens. You can find kratom for sale in many vape shops, smoke shops, and specialty shops across Georgia. Especially in populated areas such as Atlanta, Augusta, Columbus, Savannah, and Roswell.
Classification Of Kratom In Georgia
Kratom has no classification in Georgia. It has been regulated with the adoption of the Kratom Consumer Protection Act. Georgia has placed age restrictions on the sale of kratom. You must be 18 years or older to buy kratom. In addition, they have also placed regulations on labeling. All kratom packages must include ingredients, alkaloid content, and proper disclaimers. These measures are put in place to make the industry safer for consumers.
Where Can You Buy Kratom In Georgia?
You will find kratom in vape shops, smoke shops, specialty shops, and some gas stations throughout Georgia. If you live in a more remote area you may want to purchase kratom online. Online vendors tend to have better pricing, more selection, and higher quality kratom. If you are in Georgia and looking to buy kratom be sure to stop by some of these shops.
Georgia Kratom Vendors
566 Boulevard SE A, Atlanta, GA 30312
Trenton Tobacco, Beer, Vapor & Kratom
12056 S Main St, Trenton, GA 30752
1805 Hembree Rd, Alpharetta, GA 30009
1535 Clairmont Rd Unit B, Decatur, GA 30033
Sam's Paradise vape
14865 Hwy 92 #5, Woodstock, GA 30188
2084 Cheshire Bridge Rd NE, Atlanta, GA 30324
Buying Kratom Wholesale In Georgia
Perhaps you own your own business and are looking to offer your customers kratom products. You could contact some local vendors to see if they are willing to offer bulk pricing. Chances are you will have to go with an online vendor for your wholesale needs.
Online vendors are better because they can offer cheaper rates on bulk buys. They do not have the overhead that local vendors have and they pass those savings to their customers. Also, online vendors tend to have better quality kratom. They conduct lab testing on their products to ensure it is pure and non-contaminated. While you may be inclined to do business with a local vendor, be sure that you weigh all of your possibilities.
Can You Find Kratom Plants For Sale In Georgia?
Kratom plants are not offered in the USA. Kratom is native to Southeast Asia. It is not an easy plant to grow as the seedlings need to be fresh. So, this means that you would need to plant the seeds within a few days of them leaving the host tree.
Can You Grow Kratom In Georgia?
Kratom requires tropical weather and rich soil. You will not be able to recreate this in Georgia. So, no, it would be very hard to grow kratom in this state. Currently, there are no bills or legislation that state you cannot grow kratom in the USA. However, you will need to plant the seedlings when they are fresh and it is going to be hard to source fresh kratom seeds.
Can you Buy and Ship Kratom To Georgia?
Now that you know the answer to, "Is kratom legal in Georgia?" You may be wondering if you can buy your kratom online. Yes, kratom is legal here and online vendors can offer kratom to anyone who lives in this state. A lot of people prefer to shop online and have their kratom shipped to their homes. You can save money and online vendors tend to have a larger selection for you to choose from.
Can Kratom Become Illegal In Georgia?
Nothing is impossible, but this state took the extra steps to ensure the future of kratom. With the Kratom Consumer Protection Act in place, the future for kratom in Georgia looks bright. It would be more difficult to overturn this act now that it is in place.
American Kratom Association
The American Kratom Association is known for its advocacy work. Their efforts have helped overturn several kratom bans. In addition, they are working to improve the current market. Vendors who wish to be approved by the AKA must follow GMP regulations. Vendors will need to comply with GMP regulations in order to be approved by the AKA. The AKA is also working with all states to help them adapt to the Kratom Consumer Protection Act. It will address a multitude of issues within the kratom market.
Kratom Consumer Protection Act
The Kratom Consumer Protection Act was created by the AKA to help improve the industry. This act will help secure kratom and keep it from becoming banned. With the KCPA in place, it will not only help regulate the products coming to market but also improve the industry standards.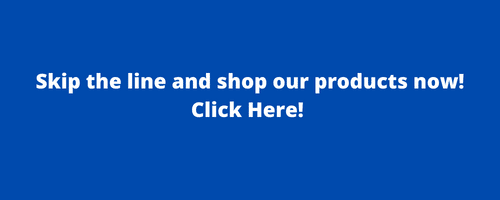 Organic Kratom USA
We are a proud member of the AKA, and offer kratom powders and capsules. We offer several a variety of strains such as Borneo, Maeng Da, Thai, and much more. We hope this article was successful in helping you understand whether or not kratom is legal in Georgia.
---