Is kratom legal in Hawaii? If you have a trip planned to the island state you are in luck. Kratom is legal here but there is some pending legislation that you will want to keep an eye on. This blog will dig into the legalities of kratom in Hawaii.
Kratom Legality Status In Hawaii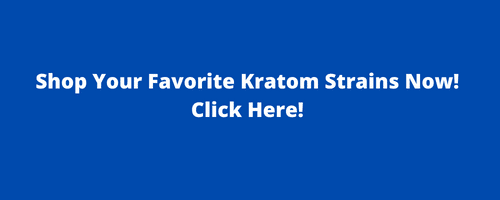 At the moment, kratom is allowed throughout Hawaii. Pending legislation could change this status very soon. Hawaii has faced some issues when it comes to kratom. Various laws throughout the years have tried to ban the use of kratom.
In 2018, law officials began trying to regulate the kratom industry in Hawaii. They wanted to enforce safety measures to ensure citizens would not be at risk when using kratom. Kratom was added to bill S.B.2826, which placed it on a list of substances that should be considered for highway safety.
However, the public spoke up and a letter was presented in opposition to the bill. This led to the introduction of S.B. 641 in 2019. Kratom was included in a list of intoxicants. At this point, the future of kratom is unclear. It is still legal in all areas, but there are efforts to deem it unsafe.
You must continue to watch the laws in Hawaii and offer your support when necessary. Kratom legalities can change overnight and you do not want to be caught with kratom if it becomes illegal.
Classification Of Kratom In Hawaii
There is legislation pending that could classify the two major alkaloids on the Schedule V list. There are a few legislators who intend to sponsor bill SB3064, which would classify kratom in this state.
It would appear that law officials in Hawaii are a bit misinformed about kratom. This could lead to inaccurately scheduling this herb. At this point, the AKA is improving the industry by closely working with state officials on the KCPA. It will place regulations on the current market and deter bans from occurring.
Where Can You Buy Kratom In Hawaii?
You will be able to find kratom in many shops across the Hawaii Islands. Shops that offer kratom typically also offer vape and tobacco supplies. If you live in a remote area you may opt to buy your kratom online. Here are just a few places that sell kratom locally.
Hawaii Kratom Vendors
719 Kamehameha Hwy, Pearl City, HI 96782

2239 S King St, Honolulu, HI 96826
IRIE HAWAII SMOKE & VAPE SHOP KONA
140 Kinoole St,
Lopaka's Smoke Shop
4-1013 #2, Hawaii Belt Rd, Waimea, HI 96743
Brahddah's Hawaii Smoke Shop
1232 Waimanu St 2nd floor, Honolulu, HI 96814
Discount Smoke Shop Hawaii
26 Hoolai St #200, Kailua, HI 96734
Buying Kratom Wholesale In Hawaii
There are a few different options when it comes to buying kratom in bulk. If you are looking to offer kratom to your consumers you may want to check with local shops.
Most of the time, you are going to be better off going through an online vendor to buy kratom in bulk. This is because they will have a wider variety of products, as well as be able to offer you better pricing.
Just make sure that you weigh all of your options before making a decision. There are tons of online vendors who offer bulk pricing. They can offer better deals because they do not have the overhead that local shops will. Plus, the quality tends to be better as they offer lab testing on their products.
Can You Find Kratom Plants for Sale In Hawaii?
Now that you know the answer to, "Is kratom legal in Hawaii?" You may be wondering if you can buy kratom plants in this state. No, kratom is a very hard plant to grow. Kratom plants are not offered in the USA, as this plant is native to Southeast Asia and requires tropical climates and rich soil to thrive. So, if you are looking to buy a kratom plant you will be out of luck.
Can You Grow Kratom In Hawaii?
It is going to be hard to grow kratom here because kratom seeds need to be fresh when planted. This means that the seeds need to go into the soil within days. So, your success rate of getting kratom to grow is very low.
Can you Buy and Ship Kratom To Hawaii?
Yes, you can buy it online and have delivered to your home in Hawaii. A lot of people prefer to go through online vendors. You can save money and these vendors tend to have a larger selection for you to choose from. Plus, if you live in a remote area it may be easier to just order your kratom and have it delivered.
Can Kratom Become Illegal In Hawaii?
There is a good chance that kratom could become banned in Hawaii. There is some pending legislation that aims to classify kratom, which would cause kratom to be illegal in Hawaii. It is really important that you provide support when it is needed. It could make all the difference in the world.
American Kratom Association
The American Kratom Association is the main group for kratom in the United States. They have been successful in helping keep kratom from becoming banned in several states. At this time, the AKA is improving the industry by working with state officials on the KCPA. It will help address issues in the industry including age restrictions and proper labeling.
Kratom Consumer Protection Act
The KCPA (Kratom Consumer Protection act) is designed to place regulations on the kratom industry. This act lays out the important parts of what is missing in the industry currently. There are many issues such as the proper age to buy kratom and the labeling of kratom products that this act will address.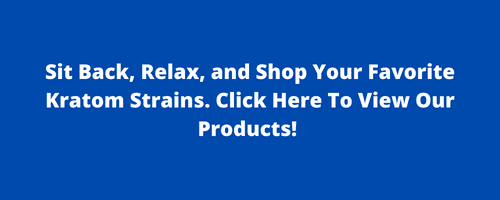 Organic Kratom USA
We offer the highest quality powders and capsules. Our lab testing ensures you are getting 100% all-natural Mitragyna Speciosa when you purchase with us. As a part of the American Kratom Association, we follow all GMP protocols to ensure you are getting the highest quality kratom. Now you know and understand the answer to, "Is kratom legal in Hawaii?"
---