Idaho is one of those states that you do not hear a lot about. As a kratom user, you may question, "Is kratom legal in Idaho?" Since kratom is not regulated by the federal government each state must decide how they want to handle kratom. At the moment, kratom is legal in Idaho. Let's take a deeper look at the legalities surrounding kratom in the great state of Idaho.
Kratom Legality Status In Idaho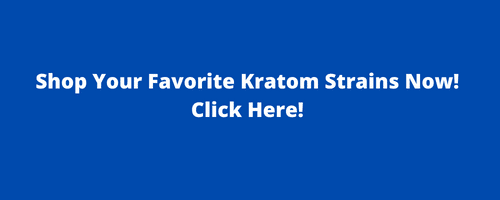 Kratom is legal in Idaho, which means you will be able to find it in your local smoke shops, vape shops, and specialty shops. At one point there was a proposal to ban kratom, but it was booted off the table before it gained any traction.
Some states have completely banned kratom including Rhode Island and Alabama. However, this is not the case for Idaho. You will be able to find it in all major cities including Boise, Meridian, Nampa, Idaho Falls, and Caldwell.
Classification of Kratom In Idaho
Idaho officials are more interested in regulating kratom rather than opposing a ban. There is pending legislation to introduce the Kratom Consumer Protection Act. If this act is adopted, it will help regulate the kratom industry in Idaho and help deplete kratom bans.
So, at the moment, kratom is not classified in Idaho, and it looks like the future of kratom in this state is bright. State officials are only interested in making it safer for consumers. Be sure that you stay current on the laws. Being caught with kratom in an area where it is illegal would come with penalties.
Where Can I Buy Kratom In Idaho?
As we mentioned above, you should be able to find kratom in local smoke shops, vape shops, and specialty shops. Depending on your area and the demand for kratom you may also be able to find it in a gas station. For those who live remotely, you may consider buying kratom online and having it shipped to your home. Here are just some shops that you can check out.
Idaho Kratom Vendors
413 S 8th St Suite B, Boise, ID 83702
The Vapor Door
1733 W Broadway St, Idaho Falls, ID 83402
410 S Utah Ave, Idaho Falls, ID 83402
Lucky KwikStop
6453 W Fairview Ave, Boise, ID 83704
Inland Botanicals
900 ID-41 Suite 8, Post Falls, ID 83854
Buying Wholesale Kratom In Idaho
Now that you know the answer to, "Is kratom legal in Idaho?" You may be wondering if you can buy bulk kratom locally. Some local vendors may be willing to offer you bulk pricing if you are looking to offer kratom to your customers
However, you will be better off checking with some online vendors when it comes to wholesale. They will not only offer better pricing but also better quality kratom. Plus, online vendors tend to have a larger variety of strains to choose from. Just be sure to weigh all of your options before settling on a wholesaler.
Can You Find Kratom Plants For Sale In Idaho?
You will have trouble when it comes to searching for kratom plants. There are no greenhouses across the nation that offer kratom plants for sale. Kratom is extremely hard to grow and it is native to Southeast Asia. So, you will not have any luck when it comes to looking for a kratom plant.
Can You Grow Kratom In Idaho?
No laws are saying you cannot grow kratom in Idaho. Kratom seeds have to be fresh when planted. It is recommended that you plant the seeds within a few days of leaving the host tree. This is going to be tricky because all kratom is native to Southeast Asia. Even if you could get kratom seeds the climate is not right to grow kratom in Idaho.
Can I Buy and Ship Kratom To Idaho?
Absolutely! A lot of people prefer to buy online and have it shipped. Online vendors tend to have higher-quality kratom at a fraction of the price. Plus, you have more variety to choose from. Here at Organic Kratom USA, we offer kratom powders and capsules. You will find all the popular strains including Maeng Da, Malay, Thai, Borneo, and Bali. We offer kratom in all vein colors including red vein, green vein, white vein, and yellow vein.
The American Kratom Association
When it comes to supporting, the American Kratom Association is the primary advocate for kratom in the United States. They have put regulations in place and are making efforts to get all states on board with the Kratom Consumer Protection Act. This act will care for issues such as age restrictions and proper labeling of products.
For a vendor to be associated with the AKA, they must pass an audit along with following GMP protocols. To learn more about the AKA and their active efforts check out their website.
Kratom Consumer Protection Act
The Kratom Consumer Protection Act was designed to help improve the industry. The issue that law officials have with kratom is the lack of regulations. This act addresses several issues, and the AKA is actively trying to get every state to adopt it.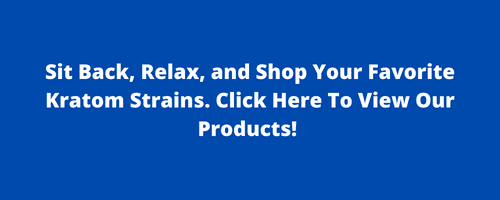 Organic Kratom USA
When looking for a vendor who offers high-quality kratom, we have you covered. We are a proud member of the American Kratom Association and adhere to all GMP regulations. We offer high-quality kratom powders and capsules. Email or call us if you have any questions about our kratom products. We hope this blog has answered the question, "Is kratom legal in Idaho?"
---