If you are heading out on vacation soon you may want to know, "Is kratom legal in Indiana?" Kratom is currently illegal in Indiana. So, if you are traveling to this state you will want to keep your kratom stash at home. Kratom laws can be complex, so let's take a deeper look at the kratom laws in this state.
Kratom Legality Status In Indiana
Since 2014, kratom has been illegal in the Hoosier state. Most states allow the use of kratom, but there is a handful that has completely banned its use. Kratom laws can be tricky, but it is extremely important that you know the laws and follow them. You never want to be caught with kratom in an area where it is illegal. This could result in fines or prison time.
Classification Of Kratom In Indiana
A law was passed in 2014 to completely ban the use of kratom. This law labeled 7-hydroxymitragynine and mitragynine as synthetic substances. It also classified kratom as a Schedule I drug.
In 2018, the law was amended but kratom was classified as a Schedule I hallucinogenic substance. To help reverse the kratom ban in Indiana, the Kratom Trade Association has been collecting funds. However, there have not been any updates on their progress.
Can You Order and Ship Kratom To Indiana?
Vendors will comply with state laws. If kratom is illegal in a state it will not ship to that state. So, no, you cannot order kratom and have it shipped to Indiana. If you live in Indiana you will have to find an alternative to kratom.
Can You Grow Kratom In Indiana?
Again, since the actual herb is illegal in this state you would not be allowed to grow kratom. You would be facing criminal charges if caught. Besides, kratom is extremely hard to grow and Indiana does not have the right climate to accommodate this tropical plant.
The American Kratom Association
The American Kratom Association is well known in the USA. This group has been able to help states where kratom was banned. By putting GMP regulations in place, the AKA has vastly improved the kratom market. The AKA hopes to get all states to recognize and accept the Kratom Consumer Protection Act. This act will take care of several issues including age restrictions and fines.
The Kratom Consumer Protection Act
The Kratom Consumer Protection Act was designed to help eliminate kratom bans. This act will place regulations on the industry and help keep consumers safe. The KCPA is a very important part of the kratom industry. No regulations have been put in place for kratom and this act aims to change that.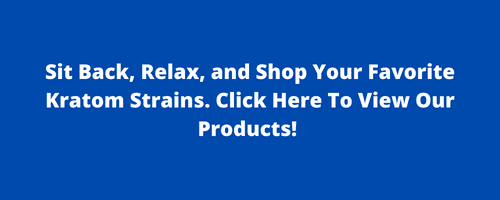 Organic Kratom USA
If you live in the state of Indiana, we will not be able to offer you any of our products. However, check back here often for updates on your state laws. If you ever have any questions please do not hesitate to reach out to us. We are proud members of the AKA and wish to help educate others on kratom. We hope that this blog has helped answer the question, "Is kratom legal in Indiana?"

---