Oklahoma is a large state with wide-open spaces to roam free and enjoy. You may live here or visit when going on a trip out west. However, we have patrons wondering, "Is kratom legal in Oklahoma?" Yes, kratom is legal in this state without any issues. However, the laws are always changing so let's explore more about kratom in Oklahoma.
Kratom Legalities In Oklahoma
While some states have banned kratom, this is not the case for Oklahoma. Kratom enthusiasts are able to buy kratom in this state without issues. This includes finding it in the following cities: Oklahoma City, Tulsa, Norman, Edmond, and Lawton.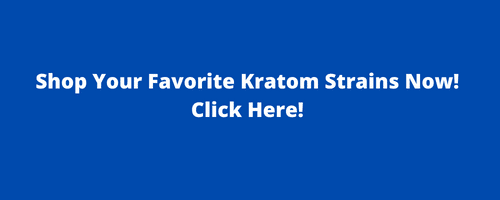 Classification of Kratom In Oklahoma
The Bureau of Narcotics brought forth a motion to make kratom illegal in 2014. If passed, kratom would be added to the controlled substance act alongside other dangerous drugs. One major point for this motion was the fact that it was illegal in Thailand. Authorities pointed out that kratom was illegal in Thailand.
However, there is more to the story other than it causing issues in Thailand. The ban was imposed because it was interfering with opium sales during WWII. The Narcotics team also wanted kratom banned because it lacks regulations.
A petition was launched and received 1000s of signatures from kratom supporters. This caused the Bureau of Narcotics to rethink its ban on kratom. This resulted in them removing their bill and allowing kratom to remain legal in Oklahoma.
In 2020, Oklahoma was introduced to the KCPA. This act was created by the AKA to help regulate the industry. Since the Narcotics team felt there were issues with kratom not being regulated, the AKA felt it appropriate to introduce the KCPA.
This act is still being examined. The legal status of kratom has remained the same and there are no pending laws at the moment that could ban kratom.
Where Can You Buy Kratom In Oklahoma?
If you would like to buy kratom locally, we have listed some vendors below. Kratom will be available in your local smoke, vape, and herbal shops. You may also find it offered in some gas stations.
Oklahoma Kratom Vendors
4104 NW 10th St, Oklahoma City, OK 73107
131 NW 23rd St, Oklahoma City, OK 73103
Earthly Mist
2220 1/2 SW 74th St, Oklahoma City, OK 73159
Wicked Clouds Smoke
580 Buchanan Ave #100, Norman, OK 73069
Luxury Glass Smoke Shop
720 S MacArthur Blvd, Oklahoma City, OK 73128
Outer Limits
7902 N MacArthur Blvd, Oklahoma City, OK 73132
Can You Buy Kratom Plants In Oklahoma?
No, you would not be able to find kratom plants for sale anywhere in Oklahoma. This plant originates from Asia. You have to be able to plant the seeds within days of them leaving the host tree. This is going to be difficult with them coming from Asia. So, no greenhouses will offer kratom plants.
Can You Grow Kratom In Oklahoma?
You can try but successfully growing kratom in the USA is not likely. Kratom needs a tropical climate to grow and you are not going to find that in Oklahoma. Kratom is not an easy plant to grow outside of its natural habitat. You can certainly give it a go, but the outcome will not be what you expect.
Can You Buy and Ship Kratom To Oklahoma?
Since kratom is legal in Oklahoma you will have the option to purchase it online. Online vendors will comply with state and federal laws. Since kratom is legal in Oklahoma you will be able to purchase it from your favorite online vendor and have it shipped. Some people like to buy kratom online because it is of higher quality, the pricing is better, and they have a larger selection of strains to choose from.
American Kratom Association
The AKA has taken the necessary steps to help improve the industry. The American Kratom Association has helped many states overturn laws that aimed to ban kratom. They have also put in place GMP regulations. This ensures that the kratom coming to market is pure and free of contaminants. They are also working to get all states to adapt to the Kratom Consumer Protection Act. This act will address a number of problems associated with the kratom market including age restrictions and fines.
Kratom Consumer Protection Act
As we mentioned above, the purpose of this act is to take care of issues that currently exist within the kratom industry. Since it is not federally regulated there is a lot of room for fakes and scams. The following states have put in place the KCPA: Georgia, Nevada, Arizona, and Utah. Keep a watch on the laws surrounding kratom in your state. Be sure to offer support when you are able.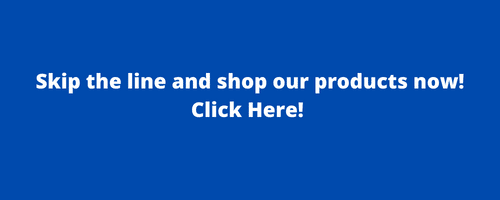 Organic Kratom USA
Organic Kratom USA offers high-quality powders and capsules. We have a large selection of strains including Borneo, Maeng Da, Bali, Thai, and Malay. We bring you the latest news in the kratom industry, so be sure to check out our blog. We hope that this guide has helped answer the question, "Is kratom legal in Oklahoma?"

---