Kratom's legal status varies from location to location and is often subject to local laws. If you are interested in incorporating kratom products into your life, an important question to ask is, "Is kratom legal in my state or county?"
In this guide, we will outline the current laws in place regarding kratom within the United States.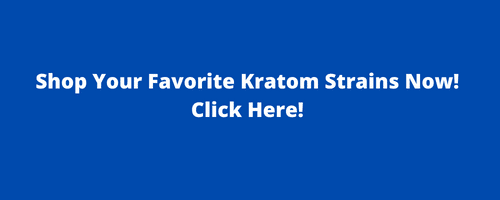 The Basics
Kratom is, as of 2021, legal in 37 of the 50 States in America. Kratom is legal for sale, purchase, and use within these states. Some states have specific laws about different counties, however. Here is a basic breakdown.
Is Kratom Legal in My State?
Laws are always changing when it comes to kratom. There are many states where it is currently banned but the American Kratom Association is looking to help eliminate these bans. This organization has done a lot for the kratom community. They have taken the time to try and improve the quality of kratom that is coming to market.
For a vendor to be endorsed by the AKA they must pass a third-party audit as well as adhere to all GMP regulations. One of the stipulations is to test all products for contamination. These types of regulations are exactly what the kratom market needed.
So, the AKA is now visiting with state officials who have chosen to ban kratom from their state in hopes that they will get them to adopt the KCPA. This act will place regulations on the industry including fines, proper labeling of products, and setting age restrictions.
If you are inquiring about whether or not kratom is legal in your state, it may be a matter of you will have to check back often. Laws are always changing in this industry, but the future for kratom is bright. Kratom may be federally legal, but it is the state laws that hinder kratom from being offered in a handful of states.
Some states allow kratom use, and then there are specific areas within the state that have banned it. This makes it extremely hard for kratom users as they have to watch when transporting their kratom. You never want to be caught in an area where kratom has been banned as you could face legal issues.
Currently, kratom is illegal to buy, sell, and use in these states:
In the states listed above, kratom is considered fully illegal. Many other states have different levels of restriction as it applies to kratom. In these states, kratom is considered to be legal for use for anyone over the age of 18:
For all the remaining states in the US, kratom is entirely legal to be bought, sold, and used. If your state falls into this list, kratom is legal as of 2020:
Although kratom is considered to be legal in the above-mentioned states, a handful of cities within each state may have laws concerning kratom. Take a look at this list to see whether your city has any regulations against kratom.
Changes on the Horizon
Laws and regulations are constantly being discussed and revised throughout the country. Some states, such as Tennessee, had kratom banned fully until 2017. Here are some states where the rules may be changing very soon.
Idaho
You may have heard about new rules and regulations regarding kratom popping up in the Gem State. However, the law introduced in the summer of 2019 affects kratom's regulation. This means that kratom in Idaho must meet certain standards and not be tampered with.
Illinois
In 2018, the state of Illinois tried to classify kratom and make it illegal state-wide. While the bill died in the committee, both Alton and Jerseyville have deemed kratom illegal within their city limits. Whether there will be another proposal to make kratom illegal is uncertain, but as of now, kratom is legal throughout the rest of the state.
Kansas
Kansas is another state that saw a recent movement to ban kratom. In 2018, there was an effort to make kratom illegal within the state. Luckily, the proposed ban faced pushback from kratom advocates and did not affect kratom's legal status.
Kentucky
Kratom is currently legal in Kentucky, but that may be changing shortly. There are consistent movements that attempt to ban kratom from Kentucky, though none have succeeded yet. This may point to a change in the future, however, so it is important to stay on top of the state's laws if you live in Kentucky.
Louisiana
Like Kentucky, Louisiana has seen its share of anti-kratom movements. Since at least 2014, there have been attempts to implement a ban on kratom use, but none of these have succeeded.
Minnesota
Minnesota's history of kratom laws is tricky. Before 2018, kratom was legal for purchase within the state by all individuals. However, in 2018, a new law was passed that specified that kratom purchasers must be over 18. This isn't necessarily a bad thing, as similar laws are in place regarding cigarette use and alcohol throughout the United States, but some people fear that it may be foreshadowing changes within Minnesota's kratom laws.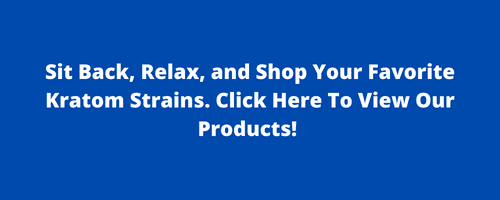 Ohio
It is currently legal within Ohio. However, this may be changing soon. A bill that intended to ban kratom within Ohio passed through several legal steps, before being ultimately postponed. Ohio may have changed its mind about making kratom illegal, but the fact that the bill succeeded as well as it did may be a concern to kratom aficionados in Ohio.
Check out our blog to learn more about the differences between kava vs kratom.
---