Rhode Island is one of the founding states of our nation. Is kratom legal in Rhode Island? At this time, kratom has been banned in Rhode Island. This means you will not be able to take your products with you when traveling to Rhode Island. This blog will help you understand the laws surrounding kratom in this state.
Kratom Legality Status In Rhode Island
Kratom is currently banned in RI. If you are caught with kratom products you could face criminal charges. This means you will not find kratom in any local stores, nor will any online vendors ship to Rhode Island.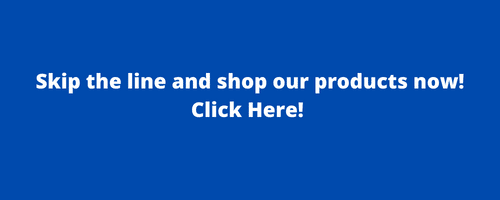 Classification Of Kratom In Rhode Island
Lawmakers were a bit hush-hush when it came to banning kratom. It seems like this act happened overnight and no one was made aware of it. In 2017, the two main alkaloids were put on the Controlled Substance List.
Since the bill passed without public knowledge, little support for kratom was given. This led to confusion for those who live in this state, as one-day kratom is legal and the next it is not. Plus, only the main alkaloids of kratom are listed as banned, not kratom itself.
In 2019, a few sponsors proposed that Rhode Island adopt the KCPA. However, the bill did not make it past the committee. In March 2019, a legal hearing allowed kratom users to voice their support. This was one positive step towards legalizing kratom in Rhode Island.
This support led to the creation of a new law that would help improve kratom. The KCPA will regulate the kratom industry and make it a safer place for users. This act will address several issues including age restrictions and labeling.
At the moment, the KCPA has not been fully approved in this state. the American Kratom Association is working with lawmakers and hopes to get approval in 2021. At this time kratom is illegal in all areas of Rhode Island including Providence, Newport, Warwick, and Cranston.
Can You Order and Ship Kratom To Rhode Island?
At this time, kratom is not allowed in Rhode Island. All online vendors will comply with state laws. This means that they will not ship to areas where kratom has been banned. Hopefully, the KCPA will pass and kratom will be legalized in Rhode Island. Until that happens, you cannot buy, sell, possess, manufacture, or distribute kratom in this state.
Can You Grow Kratom In Rhode Island?
Now that you know the answer to, "Is kratom legal in Rhode Island?" You may be wondering if you could plant and grow kratom in this state. No, kratom in all forms is illegal in Rhode Island. So, this means you cannot plant seeds and grow your own kratom plants.
The American Kratom Association
When it comes to advocating for kratom, the American Kratom Association is the main support system throughout the nation. They have put in place GMP regulations for manufacturers to comply with. These standards must be followed to be endorsed by the AKA.
They are working tirelessly with state offices to adapt the KCPA. It will address many issues within the industry, such as fines, and proper labeling of products.
Kratom Consumer Protection Act
The KCPA was created by the American Kratom Association. The KCPA aims to address all the issues that are currently present in the kratom industry. When states adopt this act, they will prevent future kratom bans from happening.
Highlights of this act include:
Proper labeling

Definition of Kratom

Age restrictions

Create penalties for those who violate regulations

Required registration to manufacture kratom

Organic Kratom USA
We are an online kratom vendor that complies with all GMP regulations. As a proud member of the AKA, we offer the best quality kratom products that the market has to offer. Shop our vast line of kratom powders and kratom capsules. We hope this article has answered the question, "Is kratom legal in Rhode Island?"
---