There are so many different strains on the market that it may be hard to know which are the strongest kratom capsules. The Mitragyna speciosa trees are native to Southeast Asia and are closely related to the coffee family. In general, kratom offers overall wellness support. Most people opt for kratom powder, but kratom capsules offer a convenience that other forms of kratom do not have. You can easily take them on the go with you.
Kratom is offered in a variety of places across the United States. You have to be careful though because it is not legal in all states. So, this means that you need to know and understand the kratom laws in your state. The most popular forms are kratom powder and kratom capsules. However, it is also available in tinctures and extracts.
The kratom leaves are where all the alkaloids live. Once the kratom leaves are harvested in Southeast Asia, they will be crushed into a powder. This powder can then be sold on the market or used to make other forms of kratom, such as capsules or extracts.
If you are looking for the best kratom strains, then you came to the right place. In this article, we will discuss some of the strongest strains and what they can offer you.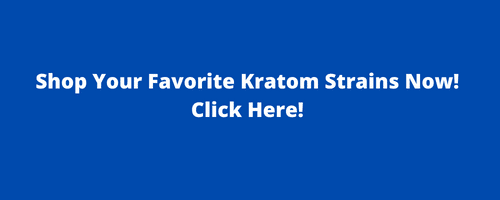 Vein Color
Kratom is typically characterized by its vein color and where it originates from. There are 4 different vein colors: red vein, white vein, green vein, and yellow vein. However, only 3 of the 4 occur naturally. Yellow vein kratom is the product of a specialized drying process. All the other vein colors indicate the maturity level of the leaf's life cycle.
Multiple strains are spread among the various vein colors. So, if you like a specific strain you can try it in four different colors. Each would be different in the support that they offer. Red tends to be the most potent form of kratom, while white will provide more subtle support.
Strongest Kratom Capsules
The strongest kratom strains can be found in capsules or powder form. A lot of individuals opt for powder because it is the most economical choice. However, capsules tend to have a convenience that many users lean towards if they have an active lifestyle.
The best kratom strains are a matter of personal preference. Just because one strain is good for your friend, does not mean it will be the right strain for you. So, it will be a matter of trial and error for you to find the best kratom strain. Red kratom is known for its high potency levels, but you may be looking for something more subtle. In this case, you may opt for white kratom.
Let's explore some of the strongest kratom strains and what they offer you.
Maeng Da Kratom
Maeng Da kratom is one of the most acclaimed kratom strains. Red Maeng Da Kratom is hailed as the strongest form of kratom. Maeng Da is a Thai word that translates to "Pimp Grade". This gives you the impression that it is a robust kratom strain. Maeng Da kratom is available in green, red, white, and yellow kratom strain forms. White Maeng Da tends to be a popular choice for beginners.
Bali Kratom
Bali kratom originates from the rainforest of Bali, which is an Indonesian island. This strain provides mild support, which is ideal for some kratom users. Red Bali kratom is one of the most potent forms of kratom. it is important to seek advice from your general practitioner before adding any new herbs or supplements to your daily routine.
Borneo Kratom
Native to the tropical island Borneo which is in the Malay Archipelago. This kratom strain has an impressive alkaloid content. Borneo is an ideal kratom strain for individuals seeking wellness and balance. Red Borneo is popular among avid kratom users.
Indo Kratom
This strain of kratom is native to Indonesia and is considered milder than traditional strains on the market. Indo is available in red vein kratom, white vein kratom, and green vein kratom varieties. It is a popular strain for beginners, as well as avid users.
Malay Kratom
As you have already guessed this strain originated in Malaysia. Green Malay is well known for its overall support. It combines the hybrid support of red kratom along with subtle support that is seen in white vein kratom.
Sumatra Kratom
Native to the Sumatra Islands, this strain of kratom is now grown throughout Indonesia. It is known to have a blend of support, which is welcomed by beginners and avid users.
Thai Kratom
Coming from Thailand, this strain is a classic in the kratom community. It may not be the strongest on the market, but it is well known for its overall support.
Where to Buy Kratom?
You may be able to find kratom locally in smoke shops, vape shops, specialty shops, dispensaries, or even some gas stations. However, a lot of people opt to buy their kratom online because the quality and pricing tend to be better. Plus, you have a larger range of products to choose from. You may find that local shops only offer a handful of strains.
Since the market is not regulated you will want to work with a vendor who follows GMP protocols. This ensures that the vendor is offering the highest-quality products that the market has to offer. Also, make sure that the vendor does lab testing on their kratom products. They will test for a variety of things including salmonella, E. coli, staph, yeast, and mold to confirm its 100% all-natural Mitragyna Speciosa.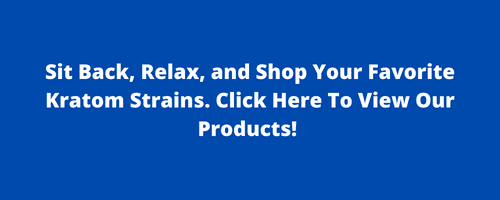 Organic Kratom USA
We offer free shipping for orders $89+ and a 100% satisfaction guarantee! There are several kratom capsules available online from our store for your convenience, and all of the kratom we use in our products are lab-tested to ensure quality. If you have any questions when shopping our site do not hesitate to contact us. We hope that this blog has helped you understand more about the strongest kratom capsules on the market.
---