There are many advantages to living in a city like Baltimore. After all, there's plenty to do and see in and around the city. For those wanting to buy kratom in Baltimore, the selection of places to find it can feel a bit overwhelming. This guide was put together to help you find the best shops in Baltimore that offer kratom.
Best Kratom Shops in Baltimore
When trying to identify the best place to buy kratom in the city, exploring herbal shops, smoke shops, and vape shops are your best bet. Some of the best shops we've found in Baltimore for kratom are listed below.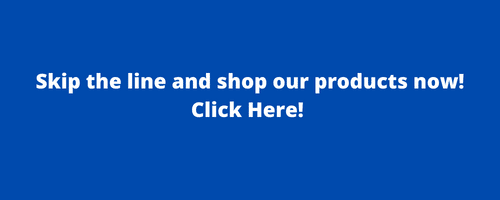 #1 Down Under Smoke Shop – 3998 Roland Ave. Suite B, Baltimore, MD 21211
Down Under Smoke Shop carries a huge inventory of CBD, glass, smoking accessories, and kratom, which makes it a go-to destination for many. While this store may be known for their glass, they also carry an abundant selection of kratom that is lab-tested and pure. To top it off, employees have all the information you need to make the right choice and are more than happy to help steer you in the right direction.
#2 Kratom KVC Shop – 1407c Sulphur Spring Rd., Baltimore, MD 21227
Kratom KVC Shop has everything you need to enjoy kratom at very competitive prices, which is why we've put it on our list. While they may offer great deals, what is great about this store is that they don't compromise on quality. Their kratom is shipped directly to them from Southeast Asia and you can find a variety of strains that are sure to please. Helpful and friendly employees are the icing on the cake for this kratom destination.
#3 Mona Lisa Tobacco and Gifts – 1712 Thames St. Baltimore, MD 21231
Don't be fooled by the name – Mona Lisa Tobacco and Gifts has an awesome kratom selection as well as other products at reasonable prices. They carry popular kratom strains that are lab-tested and pure. The employees also seem to go out of their way to help you feel comfortable and make a purchase that will send you home happy.
#4 Mr. Smoke Baltimore – 900 Light Street, Baltimore, MD 21230
At Mr. Smoke, you'll find a huge array of vaping, herbal, and smoking necessities in the city. They have a huge selection of high-quality kratom at a reasonable price. The employees know their kratom, too, which makes it easy to try a new-to-you strain or find your favorite. They answer any questions you have which means you can leave the store confident that you've made a good purchase.
Other Shops
You can find great kratom at many other places in and around Baltimore, such as:
The Smoke and Glass Shop – 1746 E Joppa Rd., Parkville, MD 21234
Beav's Smoke Shop – 1640 E Joppa Rd., Towson, MD 21286
Voodoo Glass Company – 1121 W 36th St., Baltimore, MD 21211
Kratom Vapor Shop – 6929 Holabird Ave., Dundalk, MD 21222
Karmic Connection – 508 S Broadway, Baltimore, MD 21231
Kratom Vapor CBD – 3300 Eastern Ave, Baltimore, MD 21224/1000 Dundalk Ave, Baltimore, MD 21224
CKS Catonsville Kratom Specialists – 4 Mellor Ave., Catonsville, MD 21228
Is Kratom Legal in Baltimore?
Kratom is legal on the federal level as well as the state level in Maryland. In Baltimore, it is legal to buy and possess kratom. However, this is an issue that those who enjoy kratom in the city should stay on top of. In 2020, there was a bill that was luckily defeated in the statehouse that would have made kratom a schedule I substance and illegal to buy and possess in the state. If you want to support the ongoing use of kratom in Baltimore and beyond, then lend your support to the Kratom Consumer Protection Act that will work to regulate kratom in the state and keep it legal.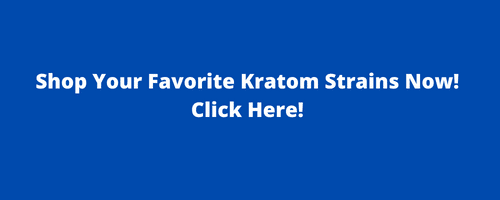 Buying Kratom Online
There are plenty of places to buy kratom in Baltimore, but if you're looking for more convenient options, then you may want to try buying from an online kratom vendor.
Online kratom vendors have many advantages. First, they are often less expensive than retailers with brick-and-mortar storefronts. This is because online vendors don't have to pay for a shop and pay employees to staff it. The money they save in that aspect helps to pass on savings to you.
Another advantage is that you can rest assured that buying from a vendor like Oasis Kratom which is affiliated with the American Kratom Association will provide you with quality, pure kratom that has been lab-tested. Any retailer associated with the AKA must adhere to their guidelines for the regulation of kratom. It's like an insurance policy that you're buying a quality product at the best price.
You have a lot of options when it comes to kratom in Baltimore. Make sure you explore them all to find the highest quality kratom at the best price.

---