Go big or go home, this is a motto that everyone is familar with when it comes to Texas. There are plenty of activities to engage in and loads of shops and restaurants to try out. However, our customers are wondering where they can buy kratom in Fort Worth. If you are running low on your kratom stash and need to pick up some locally, we have you covered. Our guide will help you explore the best places to buy kratom in Fort Worth, Texas.
Best Places To Buy Kratom In Fort Worth
Our list will include a variety of smoke shops, vape shops, tobacco shops, and specialty shops. Most of the time it is better to either buy your kratom from a dedicated kratom shop or online. As you will get higher quality products.
#1 EASY'S SMOKE SHOP – 2819 Alta Mere Dr, Fort Worth, TX 76116
Easy's Smoke Shop has a wide selection of glassware for you to shop. However, they are also known for their prices on their kratom products. Many people opt for this shop because the quality of their kratom is decent and their prices beat everyone else. You will find that they have a wide selection of kratom products to shop for. So, do not hesitate to stop by and check out all of their unique products.
#2 SMOKIES HOUSE OF PIPES – 5725 Camp Bowie Blvd, Fort Worth, TX 76107
Smokies House Of Pipes is well known for its extensive pipe collection, but they offer much more. A rarity among local shops, but this one does lab test their kratom products. This will help ensure the quality and purity of their kratom. You can expect to pay for that quality tho! Many customers have commented that their kratom is much higher than other local shops in the Fort Worth area.
#3 SMOKIN' DRAGON GIFTS – 10621 South Fwy, Fort Worth, TX 76140
Smokin' Dragon has a little bit of everything including vape supplies, kratom, and tons of glassware. You can expect to find all the popular kratom strains here. If there is something that you are looking for but do not see, be sure to tell the staff. They are always looking to add to their product line.
#4 ARTISAN VAPOR & CBD – 1550 Eastchase Pkwy Suite #900, Fort Worth, TX 76120
Many locals stop in Artisan Vapor & CBD because they have created a chill atmosphere for their customers to shop in. You will find many different products here including herbal remedies, tobacco, and vaping supplies. They seem to have high-quality kratom and offer competitive pricing. They are also known for their friendly customer service.
#5 GLASS GALAXY SMOKE & KRATOM SHOP – 3465 Blue Bonnet Cir, Fort Worth, TX 76109
Glass Galaxy Smoke & Kratom has the largest selection of kratom products and strains in Texas. If you are new to kratom, this is a great place to go and shop. You will also find several other products including CBD, tobacco, vape supplies, and hemp products.
#6 ABC SMOKE – 5910 Azle Ave Suite 500, Fort Worth, TX 76106
ABC Smoke is well known for its kratom selection, CBD, and Vape products. They also have an extensive line of glassware, for those who are into those types of products. They lab test their kratom, so you are guaranteed to get high quality when purchasing here. The atmosphere in this shop is amazing. People come here just to conversate with like-minded individuals.
#7 REBEL SMOKE SHOP – 5620 Bryant Irvin Rd, Fort Worth, TX 76132
Rebel Smoke Shop offers a wide variety of kratom products. They also lab test their kratom, which is a quality assurance measure that you want to look for. The employees are some of the most knowledgeable around and are more than happy to help you with any questions you may have.
OTHER SHOPS
A few other places to source great kratom in Fort Worth include:
Cloud 9 Vapor & Smoke Shop – 7355 N Beach St Suite 141, Fort Worth, TX 76137

Hookah Town – 1601 West Berry Street, Suite 101, Fort Worth, TX 76110

Tobacco N Beyond – 4601 Bryant Irvin Rd, Fort Worth, TX 76132

Habits Smoke Shop – 6625 N Beach St, Fort Worth, TX 76137

City Smoke N Vapor – 5111 N Beach St # 116, Fort Worth, TX 76137

Puff N Buzz Smoke Shop – 8651 John T White Rd suite 112, Fort Worth, TX 76120

Twisted Smoke – 527 Jacksboro Hwy, Fort Worth, TX 76114
Is Kratom Legal in Texas?
Yes, kratom is legal in Texas. However, this does not mean that you should not ignore laws. You should always check on the laws in your area, as these laws can change overnight. Kratom is not a protected herb in this country and there is a possibility that it could be banned at any time. However, there is no indication that kratom will become illegal in Texas.
Buying Kratom Online
You have the choice to buy kratom in Fort Worth or through an online vendor. A lot of people opt to buy their kratom online because they can get it for a better price and the products are of better quality as well.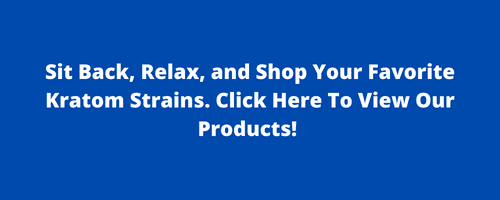 It all comes down to personal preference. However, you want to work with vendors who are endorsed by the American Kratom Association. This will ensure that your vendor is following industry standards and you are getting access to the best quality.
Online shopping offers a convience that local shops do not. You can easily shop a large range of kratom products from the comfort of your home and your products will be delivered to your doorstep. It also allows you to be more decreet about your kratom usage.
If you are ready to shop for kratom powders or capsules, we encourage you to hop over and check out our shop. We have strains across all vein colors including red, green, white, and yellow vein kratom. If you have any questions do not hesitate to reach out to us.
Continue Reading

---