They say everything is bigger in Texas – including the selection of places to buy kratom! In Houston alone, there are a huge number of kratom vendors to choose from. On one hand, that's great – but on the other hand, it can be a case of too much of a good thing. Not every kratom shop you find will have quality kratom at good prices and be staffed by people who know what they're talking about.
That's why at Organic Kratom USA we've done the work for you. Here are some of the best places to buy kratom in Houston that we think you'll enjoy.
Buying Kratom In Houston, Texas
You can buy kratom from a variety of smoke shops, vape shops, and tobacco shops around the city. The best vendors are those that combine the excellent quality of products with reasonable pricing and engaged employees that can answer any questions you may have.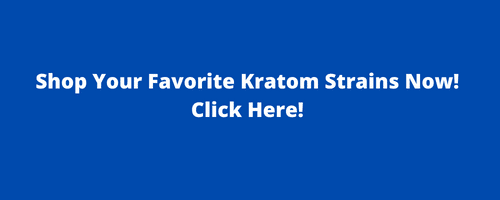 The Best Places to Buy Kratom in Houston
If you're in the Houston area and are looking for a local shop where you can find high-quality and dependable kratom, then try these amazing stores:
#1 CBD Kratom
Address: 5535 Memorial Dr. Ste N-1, Houston, TX 77007
Google Rating: 5.0
If you're in the market for kratom in Houston, then look no further than CBD Kratom. This shop has a variety of options to suit your kratom needs. On top of that, the employees are welcoming, knowledgeable, and friendly, reading and willing to answer any questions you might have about kratom. You can find a strain of kratom here that is just what you need, so don't pass up this small but mighty shop.
#2 Pine-Apple Xpress Smoke Shop
Address: 10701 W Bellfort Ave b182, Houston, TX 77099
Google Rating: 4.8
Pine-Apple Xpress is the type of place you stumble upon and wonder what took you so long to find it! Locals love this smoke shop because it has a great staff and a good selection of kratom. But beyond that, it's also known for its fair and excellent prices. The owners of this shop want customers to have fun and feel welcomed, and they accomplish this goal easily. It's definitely a place you should check out in the Houston area.
#3 Smoke Dreamz
Address: 6447 Richmond Ave, Houston, TX 77057
Google Rating: 4.5
The selection of kratom you can find at Smoke Dreamz in Houston isn't the largest but what they do have is high in quality. You can find the most popular kratom strains for sale here and even have a few house blends that may interest you. The customer service in this store is great and the prices charged will make you feel like you're getting a good deal. It's definitely a kratom store in Houston you should try out.
#4 Artisan Vapor & CBD
Address: 2620 S Shepherd Dr suite d, Houston, TX 77098
Google Rating: 4.8
If you're looking for a welcoming atmosphere, a great shopping experience, and a large selection of products, including quality kratom, then this is the store for you. Those who frequent this shop say that the vibe is always relaxed, and the employees are a joy to work with. They have a good selection of kratom in the store and the employees are informative, always ready, and willing to help you find just what you need.
#5 Clutch City
Address: 3316 Shaver St D, South Houston, TX 77587
Google Rating: 4.7
This isn't the largest store on this list and one look at it might have you questioning why it's on this list, but remember that appearances can be deceiving! Clutch City has a lot of items in their store, including a decent selection of kratom's most well-known strains. They provide excellent customer service, too, and at prices that are hard to beat.
#6 Highway 6 Smoke Shop
Address: 6810 S Texas 6, Houston, TX 77083
Google Rating: 4.1
If you're looking for a large selection of different kratom strains to choose from, then Highway 6 Smoke Shop is what you need! They have popular kratom strains available at good prices and the employees know what they're selling, so they're a great resource to help you find what you may be looking for. This shop has a very laid-back vibe, so it's easy to get lost browsing around and enjoying all they have to offer.
#7 Smoke Envy
Address: 2524 Yale St #2, Houston, TX 77008
Google Rating: 4.9
Shoppers usually come to Smoke Envy when looking for a new vape or CBD, but they also happen to have high-quality strains of kratom in this shop that should not be overlooked. It's high-quality and lab-tested kratom, which isn't something you can find in every store. Their pricing for kratom is very competitive in the Houston area and the employees are welcoming and respectful.
#8 EZ Rollers
Address: 11410 Louetta Rd, Houston, TX 77070
Google Rating: 4.5
EZ Rollers is known for great deals on everything they sell, including their kratom. They have a large selection of kratom products to choose from in the store and employees that really seem to know what they have. They are great resources to help you find what you need on each visit and they carry all the most popular strains of kratom you could hope to find in one place.
Other Places to Buy Kratom in Houston
You can find many other places to buy kratom in Houston. Some other honorable mentions include:
Burn Smoke Shop 2 – 3107 S Shepherd Dr, Houston, TX 77098

6th Street Smoke Shop – 5930 Hwy 6 N, Houston, TX 77084

Smoke N Night – 7730 Hwy 6, Houston, TX 77083

Westheimer Road Smoke Shop – 6460 Westheimer Rd, Houston, TX 77057

Smoke Shop Plus 249 Vape, Hookah, CBD, Tobacco, and Glass Shop – 14207 TX-249, Houston, TX 77086

Willowbrook Smoke Shop – 5033 FM 1960 Suit 500, Houston, TX 77069

Tobacco Mart – 330 W Little York Rd, Houston, TX 77076
Is Kratom Legal in Texas?
Kratom is legal on the federal level in the United States, but the federal government has left it up to individual states to set rules and regulations around kratom, which is why you may encounter places such as Indiana where it is not legal. Some states may allow the use of kratom, but certain cities or counties within the state may not, which is why it's important to understand local laws.
In the state of Texas, kratom is legal. However, the kratom industry is not a regulated one, so the legal status of kratom in certain places can and does change quickly. In Texas, lawmakers are not focusing on kratom at the moment, so it appears to be legal to buy and possess in Houston and beyond.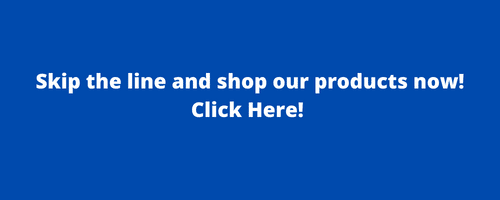 Buying Kratom Online
There are many great places to buy kratom locally in Houston, but don't forget you have amazing online options as well. Buying kratom online also has a few advantages over buying it in person that you should be familiar with, chief among them quality and price.
When you purchase kratom from an online vendor like Organic Kratom USA, it often costs less than purchasing it in brick-and-mortar shops. This is because it simply costs more to run an in-person store than it does an online one. The money online purveyors save on staffing and other overhead costs is passed on directly to you, the consumer.
Quality is another big advantage of buying online. Since kratom is a largely unregulated industry in the U.S., the quality of kratom you find in stores can vary quite significantly. Online vendors such as Organic Kratom USA are accredited by the American Kratom Association, an organization whose sole focus is to provide standards in the industry regarding quality, purity, and safety. When an online vendor is AKA-accredited, then you know you're getting kratom that is high in quality and lab-tested.
Whether you buy your kratom locally or online, remember that Organic Kratom USA is always here to help meet your kratom needs.

---