Pennsylvania is one of the founding states of America. It is highly populated with many shops to visit and activities to do. Here we have gathered the best places to buy kratom in Philadelphia. Our list includes vape shops, smoke shops, and herbal shops. Give some of these places a try and let us know what you think.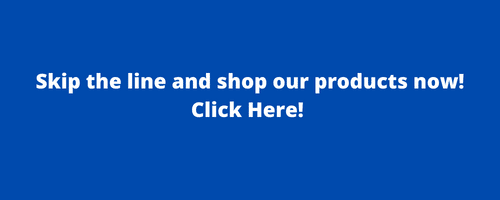 Best Kratom Shops In Philadelphia
When shopping for kratom in Philadelphia you will want to give some of these stores a try. We gathered the best shops that offer kratom in this area. Let us know if you have tried any of these shops or if there is a shop we should add to our list.
#1 Philly Kratom – 8001 Castor Ave, Philadelphia, PA 19152
Philly Kratom is not your typical smoke shop. They do not have a storefront but the owner does allow for pick-ups. They offer some of the highest quality kratom in Philly, so you will want to give them a try. Aside from kratom, they do not have any other products that they offer.
#2 Matchbox Philly – 633 South St, Philadelphia, PA 19147
Matchbox has amazing glassware. People all over come to this shop to check out the unique pipes that are offered. In addition to glassware, they also offer a variety of other products. You will find CBD, hookah, kratom, tobacco, and vape juice. Reviewers have commented on how friendly the staff is. When in Philly be sure to give this shop a try.
#3 Black Market – 203 S Juniper St, Philadelphia, PA 19107
Black Market opened its doors in 2010. They have changed their name from Holy Smokes to Black Market. Well known in the Philly area for their high-quality kratom products, this shop also offers CBD, hemp, vape, and tobacco. If there is something you are looking for just ask the staff. They are always willing to help their customers out.
#4 Illadelph by All in One Smoke Shop – 14230 Bustleton Ave, Philadelphia, PA 19116
As one of the oldest smoke shops in Philly, Illadelph has gained a positive vibe from its clientele. They offer a larger variety of products which includes pipes, glassware, vape, kratom, and tobacco. This shop is known to have some of the best prices on kratom in Philly.
#5 Philly Smoke Shop – 3056 Kensington Ave, Philadelphia, PA 19134
Philly Smoke Shop offers CBD, hookah, kratom, tobacco, glassware and so much more. They do have great prices and their kratom seems to be of good quality. It is hit and misses with a lot of smoke shops but overall, it looks like people are impressed with the consistency of their kratom.
#6 1 Stop Smoke Shop – 10103 Verree Rd, Philadelphia, PA 19116
This high-end shop offers a lot of popular kratom strains including Bali and Maeng Da. You will find kratom in powders and capsules. This gives you the chance to buy kratom products based on your needs. In addition to kratom, you will also find CBD, hookah, glassware, and novelty gifts.
#7 Wonderland – 2037 Walnut St, Philadelphia, PA 19103
Wonderland is your everyday smoke shop. There is nothing too extraordinary about this shop, but we added it to our list because they did mention that they offer kratom. Reviewers did not have tons to say about the shop, but if you are in the area check out this shop and let us know what you think.
Other Shops To Check Out
Artifax – 2446 Cottman Ave, Philadelphia, PA 19149
Harry's Smoke Shop – 14 N 3rd St, Philadelphia, PA 19106
Ridge Smoke Shop – 6200 Ridge Ave, Philadelphia, PA 19128
Funny Monk Emporium – 4369 Cresson St, Philadelphia, PA 19127
Munchies Reloaded – 244 South St, Philadelphia, PA 19147
Is Kratom Legal In Philadelphia?
At this time, kratom is legal in Philadelphia. There is pending legislation that could change this. So, as a kratom user, you must watch the laws in your area. Offer support when you can. Your testimony can make all the difference when trying to keep kratom legal.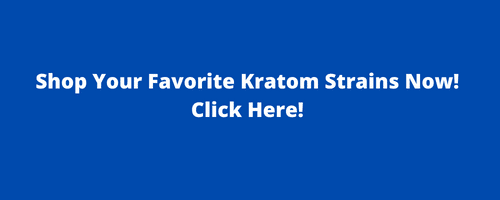 Buying Kratom Online
The American Kratom Association is a true benchmark for those who are seeking to buy kratom online. This organization has taken care to put GMP regulations for vendors to comply with. Those who are serious about offering their customers high-quality kratom will go the extra mile to be endorsed by the AKA.
This organization also requires that vendors conduct lab testing on their products. These tests prove the purity and quality of kratom they offer. This is one main reason a lot of kratom users turn to buying their kratom online. They can get better quality products for a fraction of the price.
Also, online vendors tend to have a wide selection of strains to choose from. Kratom is offered in 4 different vein colors and there are hundreds of different strains. You will only get to select from a few strains when buying from a local vendor. So, if there is something unique you are looking for you will almost have to always buy your kratom online.
This guide provided you with the best places to buy kratom in Philadelphia. If you would rather buy your kratom online we can help you out. We offer high-quality kratom products including powders, capsules, and extracts. We are also endorsed by the AKA, which means you are getting the best quality kratom on the market.

---