Jacksonville isn't a city that people get bored in as it has lots of options for entertainment, shopping, and recreation. If you're in the market to buy kratom in Jacksonville, then chances are you've noticed there are a lot of options there, too. So many that you may start to feel overwhelmed. Don't worry! We've got you covered with the best five places to buy kratom in Jacksonville.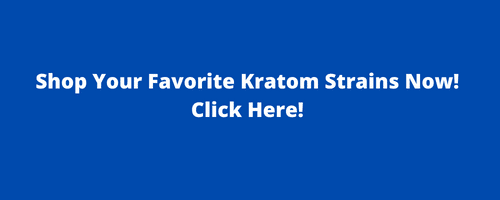 Best Kratom Shops in Jacksonville
If you're looking for a quality selection of kratom in Jacksonville, then look no further than these shops.
#1 SmokeBucks Smoke & Vape Shop
Address: 3475 Philips Hwy #13, Jacksonville, FL 32256
12569 Philips Hwy, Jacksonville, FL 32256
11233 Beach Blvd Ste #5, Jacksonville, FL 32246
Google Rating: 4.9
A small chain with a big local following, SmokeBucks carries a variety of products from vapes to tobacco to kratom at each of their three locations. The kratom offered here is pure and lab-tested, so you know you're getting a high-quality product at a good price. Plus, they have a lot of kratom strains to choose from and employees that know what they're talking about. They love sharing what they know about their products and helping you find just what you need.
#2 Max Smoke Shop
Address: 5711 Bowden Rd. #18, Jacksonville, FL 32216
Google Rating: 4.5
Max Smoke Shop presents a lot of great kratom choices. All the kratom they offer is lab tested and pure, which means that you are guaranteed to find high-quality kratom here as well as a variety of popular strains. The customer service is also consistently rated great and employees are known to be accommodating, friendly, and well informed of all the products they have to offer.
#3 Joes Smoke Shop
Address: 5111 Baymeadows Rd. #9, Jacksonville, FL 32217
Google Rating: 4.6
If you're looking for a store that has a large variety of products at competitive prices, then look no further than Joes Smoke Shop. They sell popular, quality kratom strains, too. Employees have the reputation of understanding their products so they can point you in the right direction and are eager to answer any questions you have.
#4 Planet Smoke Shop
Address: 13947 Beach Blvd., Jacksonville, FL 32224
Google Rating: 4.5
If you're looking for great deals on kratom in Jacksonville, then Planet Smoke Shop is the place to go. They have an impressive selection of quality kratom in a variety of strains. Plus, all their kratom is lab tested, a difference in quality that is noticeable each time you use it. In addition to great kratom, their staff is also top-notch. They are consistently rated as not only knowledgeable and friendly but also really take time to make sure their customers are satisfied.
#5 Smoke-N-Vape
Address: 6733 103rd St., Jacksonville, FL 32210
Google Rating: 4.4
Smoke-N-Vape has just what its name implies: A large selection of vaping and smoking items, but they have kratom as well. All the kratom offered at this shop is high quality at a reasonable price and you'll have plenty of strains to choose from. The staff is respectful and helpful, which is part of what makes it a popular destination for many.
Other Shops
You can also buy kratom at these other Jacksonville area shops:
Jax Smoke Shop – 12405 N. Main St. #4 Jacksonville, FL 32218
Smoke Stop Smoke Shop – 8101 Old Kings Rd S #1, Jacksonville, FL 32217
Sin City Smoke Shop – 819 Lomax St., Jacksonville, FL 32204
Natural Life CBD Kratom Kava – 3503 Kernan Blvd S Unit 7, Jacksonville, FL 32224
Is Kratom Legal in Jacksonville
Kratom is legal federally and it is up to each state to make its own laws regarding kratom's use. In Florida, kratom is legal everywhere but Sarasota County. In Jacksonville, you can legally possess, use, and buy kratom but it's still important to understand the specific laws in the city to make sure you're not breaking them.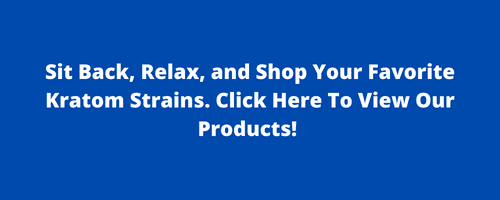 Buying Kratom Online
Even though you have a wide variety of places to buy kratom in person, don't forget that there's a whole world of kratom online, too. In many cases, the kratom you find online is a lot more affordable than what you can buy in stores. That's because online retailers don't have to support employees, pay rent for space, or pay utilities to keep the lights on. All of those savings are passed on directly to you, which is why you can find some great deals for quality kratom online.
One thing you must be sure to look for when buying kratom online is a vendor's affiliation with the American Kratom Association. The AKA has created regulations that any seller associated with them must follow, to help improve the kratom industry. All kratom associated with the AKA is lab tested for quality and purity, which is why going with an AKA-registered vendor is always advisable.
You have options for buying kratom in Jacksonville, but don't forget that the many options online through vendors like Oasis Kratom are great options for quality, pure products as well.

---