If you are visiting the Sunshine State you may be asking yourself, "Is kratom legal in Florida?" Florida is a bit different than other states. You are allowed to possess kratom in all areas of this state except for Sarasota County. Let's find out more about the legalities of kratom in Florida.
Kratom Legality Status In Florida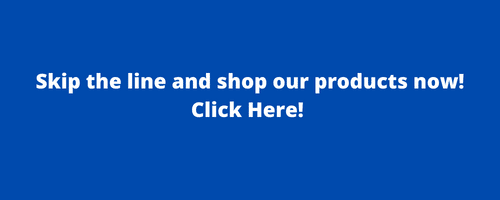 Kratom is a complex herb when it comes to legalities. It is not federally regulated so each state must decide how they want to handle kratom. Florida is an exception in the fact that this state does not have a problem with kratom. However, one particular area of Florida has banned this herb.
So, if you plan to travel to Sarasota County you will want to leave your kratom at home. If you are caught with it you could be fined or even serve jail time. You can purchase kratom everywhere in Florida including Miami, Orlando, Tampa, Jacksonville, and Fort Lauderdale.
Classification Of Kratom In Florida
In 2014, Sarasota County placed a ban on kratom. They classified it as a "designer drug". So, if you are caught with kratom it is a misdemeanor, which could result in 60 days in jail and/or up to a $500 fine. A petition was created to try and save kratom, but its efforts were not successful.
In 2019, St. Johns County did try to ban kratom but their efforts failed. So, at the moment, you can purchase kratom in all areas of Florida except for Sarasota County. It is extremely important that you keep current on the laws of your state. You never want to be caught with kratom products in an area where it has been banned.
Where Can You Buy Kratom In Florida?
Kratom is offered in a variety of shops throughout Florida including vape shops, smoke shops, specialty shops, and some gas stations. If you live in a more remote area of Florida you may opt to buy your kratom online. Here are a few places you can check out when in Florida.
Florida Kratom Vendors
Kratom Shop & CBD Smoke Shop
2200 Seacrest Blvd, Delray Beach, FL 33444

320 Hibiscus St, Jupiter, FL 33458

14567 Southern Blvd, Loxahatchee, FL 33470
5285 30th St E, Bradenton, FL 34203
Central Florida Kratom & Kava
226 King St, Cocoa, FL 32922
8907 W Oakland Park Blvd, Sunrise, FL 33351
6164 Gunn Hwy, Tampa, FL 33625
Buying Kratom Wholesale In Florida
A lot of vendors want to offer kratom to their customers but are not sure how to get bulk pricing. You may check with some of your local shops and see if they offer wholesale but chances are, they will not. It is better to work with online kratom vendors for a few reasons.
Better pricing – They do not have the overhead that local vendors will have so they can offer better bulk pricing.

Quality – the quality tends to be better because they work directly with kratom farmers and they should also offer lab testing on their products. This lab testing will prove the purity of the kratom you are buying.

Convenient – Online vendors can quickly take your order and get it sent out in a few days. When working with local vendors you may have to wait until they get a shipment in for you to get bulk pricing.

Selection – Online vendors tend to have a larger selection of strains for you to choose from.
Can You Find Kratom Plants For Sale In Florida?
Now that we have answered, "Is kratom legal in Florida?" You may be questioning rather or not you can plant and grow kratom here. You will not be able to go to your local greenhouse and find kratom plants. They are extremely rare in the United States. Kratom seeds need to be planted within a few days of leaving the host plant, so the success rate is not high.
Can You Grow Kratom In Florida?
Legally you can grow kratom in Florida but it is going to be very hard to get your hands on fresh kratom seeds. Seedlings need to be fresh when they are planted for the best success rate. Also, you would have to provide the same type of climate and soil that is offered in Southeast Asia. While Florida has warm and humid weather you will still have a hard time growing kratom here.
Can You Order and Ship Kratom To Florida?
Yes, some prefer to purchase kratom online and have it shipped to their homes. Online vendors offer better prices on their products, as well as better quality kratom. This is because a lot of online vendors work directly with kratom farmers. They also offer third-party lab testing to ensure the purity of their products. Plus, online vendors offer a large selection of kratom strains and vein colors to choose from. You may be limited to a few strains when buying kratom locally.
Can Kratom Become Illegal In Florida?
Yes, anything is possible. However, it does not look like law officials are interested in banning kratom throughout Florida. The most important thing to do as a kratom enthusiast is to offer your support when it is needed. Be sure to stay current on all of the laws in your state.
The American Kratom Association
The American Kratom Association is the main source of support. They have made efforts to regulate the kratom industry with their GMP protocols. To be associated with the AKA a vendor will need to follow all GMP regulations and pass a strict third-party audit.
This organization is working to get all states to follow the KCPA. It will address many issues including labeling and age restrictions.
Kratom Consumer Protection Act
The Kratom Consumer Protection Act was created to regulate the kratom industry. This act will address several issues including proper labeling, age restrictions, and fines. Utah, Oregon, Georgia, and Arizona have all passed the KCPA.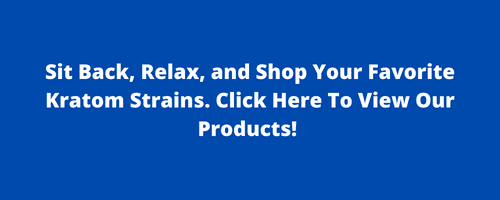 Organic Kratom USA
We are proud members of the American Kratom Association. All of our products are tested for salmonella, staph, and mold. Our product line includes kratom capsules and powders. If you have any questions when shopping our website please reach out to us. We hope that this blog has helped answer the question, "Is kratom legal in Florida?"
---