Sacramento is the state capital of California. Because it's a large and bustling city, it has a lot to offer its residents. There are loads of places for you to buy kratom in Sacramento and it may be tricky for those wanting to go to the best shops.
You can find just about anything you want in this area, whether that's great restaurants, entertainment, or shops with your favorite kratom. You want to make sure you're getting the best kratom your money can buy. That's why we've created this guide with the best places to purchase kratom in Sacramento.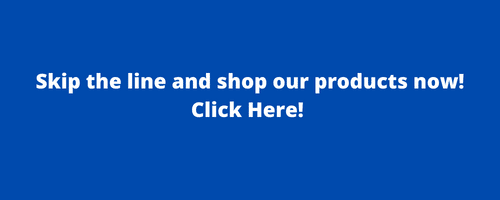 Best Kratom Shops in Sacramento
Sacramento gives you a lot of choices when it comes to kratom and we've found some of the best to help you get started.
#1 Super Kratom
Address: 1401 Fulton Avenue, Sacramento, CA 95825
Google Rating: 5.0
Just as the name implies, Super kratom provides a large selection of high-quality Kratom at competitive prices. They have many different strains of Kratom to choose from, but the staff is happy to help you sort through their selections to find the Kratom that is right for you. This store scores consistently high on customer experience, with expert staff that are friendly with incredible product knowledge.
#2 Folsom Vape & Smoke
Address: 8399 Folsom Blvd St. 3B, Sacramento, CA 95826
Google Rating: 4.2
At Folsom Vape & Smoke, you'll find efficient service and a large selection of items, including kratom. This store isn't flashy, but it does offer a wide variety of Kratom strains that are pure and lab-tested. Plus, the prices are very reasonable, and the staff knows their stuff.
#3 Cloud 9
Address: 2721 Del Paso Road #120, Sacramento, CA 95835
Google Rating: 4.6
Those who shop at Cloud 9 will tell you that this is one of the best smoke shops in the city of Sacramento – and there are a lot of solid reasons why it has that reputation. They have a wide selection of items that run the gamut of prices, so there's a little something for everyone. They provide high-quality choices in kratom too. The employees are helpful and informed, so no one should be worried about asking for more information about any of the products they carry.
#4 Smoke Shop
Address: 2270 Arden Way D, Sacramento, CA 95825
Google Rating: 4.7
Smoke Shop is known by those who frequent it as a one-stop shop for all your vaping, herbal, and smoking needs. They have a unique variety of items that you may not be able to find anywhere else. And if it's kratom you're after, then the high-quality selection they offer will not disappoint. They carry a variety of kratom strains at reasonable prices that most people can afford. The service is friendly and the environment is comfortable, which allows you to shop with ease.
#5 Tasss Smoke Shop
Address: 3387 Marysville Blvd, Sacramento, CA 95838
Google Rating: 4.9
When you walk into Tasss Smoke Shop, one of the first things you'll notice is the variety of products they have to offer at incredibly low prices. They sell lab-tested, pure kratom in a variety of strains. The helpful staff is friendly and knows what they're talking about so they can help you to find exactly what you're looking for.
Other Shops
In Sacramento, there are many different types of shops out there. Some sell kratom while others sell only vape and tobacco products. Some honorable mentions that you may want to explore in the area to see if they sell the kratom you're after include:
Blow and Tell Smoke Shops – 1912 Fulton Avenue, Sacramento, CA 95825
The Bloc Shop – 1620 Fulton Avenue, Sacramento, CA 95825
The Outer Limits Smoke Shop – 2540 Cottage Way, Sacramento, CA 95825
Twisted Smoke Shop – 3718 J Street, Sacramento, CA 95816
Smoke Shop & Wireless – 2601 Rio Linda Blvd, Sacramento, CA 95815
Is Kratom Legal in Sacramento?
Kratom is legal on the federal level, so it's up to the states to determine the laws they want to enact to govern kratom. In California, kratom is legal everywhere except for San Diego County. It's a good idea to keep up with laws surrounding kratom in California, especially since the Kratom Consumer Protection Act is being considered by the state.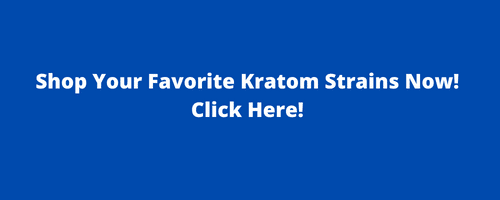 Buying Kratom Online
We wanted to highlight places you can buy kratom in Sacramento so that you have options, but don't forget that buying online is a great option, too. Many people choose to buy kratom online because it saves them money. With no storefront with employees to maintain, online kratom sellers can pass savings onto you.
It's also worth noting that online sellers that specialize in kratom and sell it exclusively will offer a wider variety than what you may find in stores and offer a higher quality product as well. After all, if you're only going to offer one thing, you want to make sure it is amazing.
We are members of the American Kratom Association and are honored to offer the most excellent kratom powders, extracts, capsules, and other products we can. We hope this guide has helped you to understand the best places to buy kratom in Sacramento.

---