San Antonio has many places for you to shop and explore. It can be hard for those who are just starting with kratom to know where to get high-quality products. In this article, we will explore 8 of the best places to buy kratom in San Antonio.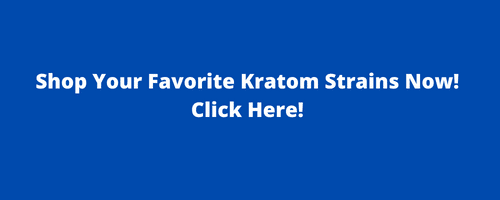 Finding Kratom Shops in San Antonio
Don't worry if you are new to the area, we have you covered. We have spent some time scouting out the best local places to buy kratom in San Antonio. Most smoke and vape shops will offer a few strains of kratom. However, if you are looking for the best quality kratom powders and capsules, we recommend buying them online.
LUCKY HERBALS – 4801 Broadway #91141, San Antonio, TX 78209
Lucky Herbals has a large selection of kratom products for you to shop. The employees are friendly and willing to answer any questions you may have. If you have never stopped by Lucky Herbals, be sure to give them a try. They are located on Broadway Street. Lucky Herbals also has an online store, which means you can shop from the comfort of your home. Also, they lab-test their kratom, so you are sure to get high-quality products at this shop.
BLAZE BROS SMOKE SHOP – 26610 US-281 #5, San Antonio, TX 78260
Bros Smoke Shop offers a large line of kratom strains, which means you will have a variety to choose from. Also, the staff is highly educated and can answer any questions that you may have. This shop is well known because they have the best prices around. In addition to kratom, they also offer smoking products, accessories, and CBD. This shop has amazing glassware. It is worth a visit just to check out all their cool hand-blown glass items.
PLANET K TEXAS – 11202 West Ave, San Antonio, TX 78213
Planet K Texas has one of the most impressive selections of kratom in San Antonio. This allows you to buy a strain that you want to try rather than settling for something they have in stock. Plus, their pricing is competitive. They are open 7 days a week from 10 am to midnight. This allows you to shop anytime you like without worry. This is more of a convenient store, which means you can pick up some pasta sauce along with your kratom when visiting Plante K Texas.
FARMACIST – 3126 N St Mary's St, San Antonio, TX 78212
Mr. Farmacist goes the extra mile and lab tests their products. This is rare for a local shop, but it shows their dedication to the kratom industry. They have competitive prices, which has customers coming back for more. The employees are super friendly and professional. If you are looking to score some kratom locally, Mr. Farmacist is the best. If you are a pet owner, you will want to stop by Farmacist to pick up some hemp-infused treats. If you have itchy dry skin you will want to check out their CBD Comfort Bars. These bars will help moisturize and rehydrate your skin naturally.
SMOKERZ PARADIZE – 2808 Thousand Oaks Dr, San Antonio, TX 78232
Smokerz Paradize is well known for its kratom strain selection. You are sure to find what you are looking for in this shop. Also, the staff is helpful and ready to answer any questions that you may have. You will have fun exploring their other products as well. This shop is clean and well organized. They have several gifts for you to shop for. Loads of unique things such as bags, hats, incense, hoodies, and more.
SUPERNOVA SMOKE SHOP – 10708 Perrin Beitel Rd, San Antonio, TX 78217
Supernova Smoke Shop offers high-quality kratom but it does come with a higher price tag. However, their quality and product selection beat all other local shops in San Antonio. If you are an avid kratom user, we recommend visiting this shop. Supernova is a vape haven for those who love all things to do with vaping. They have tons of devices and juices for you to shop. So, if vaping is your thing, you will want to stop by this shop to check out all their goodies. They also have several other products including CBD, DELTA 8, DELTA 10, and HXC.
EMERALD FOREST CBD DISPENSARY – 8103 Bandera Rd Suite #100, San Antonio, TX 78250
Emerald Forest is a top supplier of kratom in the San Antonio area. Their selection is vast, allowing you to choose a strain that suits your specific needs. Their shop is well organized and they have a lot of other products for you to explore. Emerald Forest is well known for its hemp-based products. You will find a large variety of hemp products here including Delt 8 and CBD in many different forms. You can expect to find extracts, gummies, tinctures, dabs, moonrocks, and much more here.
HAZEL SKY SMOKE AND VAPE SHOP – 5244 Fredericksburg Rd, San Antonio, TX 78229
Hazel Sky does offer kratom but in limited quantities. You will not get the selection at this store that others offer. However, their pricing seems to be competitive and customers seem to be happy with their products and service. If you enjoy shopping for smoking accessories, Hazel Sky has what you are looking for. They have tons of exotic glass pipes that can not be found in other shops.
OTHER SHOPS
Here are some other shops you may want to check out:
Gräs CBD Collective + Kratom – 8603 TX-151 #211, San Antonio, TX 78245Rock N Roll It Smoke and Vape Shop – 8450 Fredericksburg Rd, San Antonio, TX 78229

Supreme Smoke – 5841 Babcock Rd, San Antonio, TX 78240

Smoke Tokes CBD & Vape – 9907 Fredericksburg Rd, San Antonio, TX 78240

Supernova Smoke Shop – 9355 Culebra Rd, San Antonio, TX 78251

Mary Jane's CBD Dispensary – Smoke & Vape Shop – 7115 Blanco Rd suite 113, San Antonio, TX 78216
Is Kratom Legal in Texas?
Yes, kratom is legal in the State of Texas, and this includes San Antonio. It looks like there is a bright future for kratom in this state. If you want to learn more about the laws surrounding kratom in Texas, be sure to check out our blog titled, "Is Kratom Legal In Texas?"
Why You Should Buy Kratom Online?
Kratom can be bought from a local shop or online. Most people opt to buy kratom online because they can get better quality kratom for a fraction of the price. Online vendors do not have to worry about things such as utilities, salaries, and rent. These savings are then passed to their customers.
Also, you want to ensure that the vendor conducts lab testing on their kratom. This will prove the quality and purity of their products. Another benchmark to look for is if they are accredited by the American Kratom Association.
This means that they comply with GMP regulations set by this organization. This is a gold standard in the kratom industry. We are a part of the AKA and comply with all regulations. This allows us to offer you the best on the market.
So, buying online has a lot of advantages compared to buying kratom at a local shop. You want quality, and that is something that not a lot of shops will offer.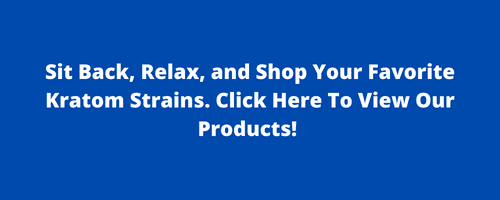 Are You Ready To Buy Kratom?
If you have a strain in mind and you are ready to purchase kratom, add your selection to your cart now and begin the checkout process. If you have any questions along the way do not hesitate to reach out to us by phone or by email. Visit our blog often, as we post industry updates and product information on regular bases.
Continue Reading

---