Kratom is not regulated by the federal government, so every state must decide on how they want to handle this herb. Because of this, you may be asking yourself, "Is kratom legal in Illinois?" Yes, but not in all areas. Kratom has been banned from Edwardsville, Jerseyville, and Alton. Let's take a deeper look at the kratom legalities in Illinois.
Kratom Legality Status In Illinois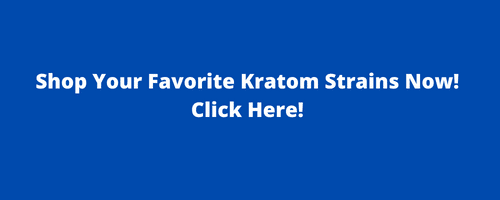 Kratom is legal in all areas of Illinois except for Jerseyville, Alton, and Edwardsville. You must be at least 18 years or older to buy kratom in this state. Each state differs in its laws for kratom.
You will be able to find kratom in popular areas including Chicago, Peoria, Rockford, Elgin, and Naperville. If you are looking to buy kratom locally you will want to check out some of the smoke shops, vape shops, and specialty shops in your area.
Classification Of Kratom In Illinois
There was a bill passed in 2014 that amended the Illinois Controlled Substance Act. This amendment allows anyone over the age of 18 to buy kratom. It also put in place that a person caught selling to a minor would face criminal charges (misdemeanor).
This bill did not make it illegal for adults to possess or consume kratom. However, it did set a precedent for a bill that could ban kratom statewide. If such a bill is passed it would cause kratom to fall on the Schedule I drug list. If caught with kratom you would be facing a misdemeanor.
At this time, there is no statewide ban, but there are a few cities that have placed a ban on kratom. In 2017, Jerseyville voted to ban kratom. Alton followed their lead and ban kratom in 2018.
Also in 2017, a state representative introduced a bill to the House that would cause a ban on kratom statewide. The bill died in the state senate and there are no other pending legislations to ban kratom on a state level.
In 2020, Edwardsville passed a bill that banned kratom. The American Kratom Association urgently asked avid users to share their testimonials. More than 200 emails went to the town council and they still voted to ban kratom.
Illinois is one of the states to watch when it comes to kratom laws. Although it is legal in this state at the moment, things could change very quickly. Be sure you keep up with the laws and offer support whenever you can.
Where Can I Buy Kratom In Illinois?
Kratom can be located in many local vape shops, smoke shops, specialty shops, and dispensaries. If you live in a more remote area, you may buy it online and have it shipped. After all, online vendors have a larger selection and better pricing. This is why people choose to buy their kratom online. Here are just a few places you can check out when in Illinois.
Illinois Kratom Vendors
3012 IL-120 A, McHenry, IL 60051
Shop & Save Kratom
579 W IL-173, Antioch, IL 60002
CBD Kratom
2048 N Damen Ave., Chicago, IL 60647
Smokeovapor
13530 Illinois Rte 59 #106, Plainfield, IL 60544
Exotic Smoke And Vape Shop
580 W State Rte 22, Lake Zurich, IL 60047
WSC CBD Kava Kratom of Steger
36 E 34th St, Steger, IL 60475
Buying Kratom Wholesale In Illinois
When you are looking to buy wholesale kratom you may start by accessing some of your local businesses. However, a lot of them will not be willing to offer others bulk pricing on products. Your best bet is to search online and go with a reputable wholesaler.
Brick-and-mortar stores have more costs to worry about. So, they will be able to offer kratom at better prices than retail stores. Plus, online vendors offer a larger variety of strains, and their kratom quality is typically better.
Can You Find Kratom Plants For Sale In Illinois?
Now that you know the answer to, "Is kratom legal in Illinois?" You may be wondering if you can find kratom plants for sale. No, these plants come from Southeast Asia and are very hard to grow. You will not be able to locate kratom plants for sale anywhere in the USA.
Can You Grow Kratom In Illinois?
As we mentioned above, kratom is extremely hard to grow outside of Asia. The seeds have to be fresh when planted for the best chance at success. Plus, the climate in Illinois is not ideal for growing kratom. You need soil that is rich along with a tropical climate to grow kratom.
Can I Buy and Ship Kratom To Illinois?
A lot of people prefer to buy kratom online and have it shipped to their homes. Not only for the convenience of having their products delivered, but also because they can get better pricing online. Plus, you will find more variety with online vendors. Local businesses will only stock a few strains. This means you may have to settle for a strain that you are not familiar with.
American Kratom Association
When it comes to advocating for the kratom industry, the American Kratom Association is the main group to turn to. The AKA has been successful in its efforts and has been able to overturn laws that aimed to ban kratom.
They are working hard to get all states to get on board with the KCPA. It addresses issues in the market, which cause lawmakers to vote for kratom bans. Once this act is in place, kratom bans will be a thing of the past.
To be associated with the AKA a vendor must pass a third-party audit and comply with all GMP regulations. These regulations help improve the kratom industry and make it safer for consumers.
The Kratom Consumer Protection Act
The Kratom Consumer Protection Act was created by the American Kratom Association. This act aims to regulate the industry and help deter kratom bans from occurring. Many states have already adopted this act including Utah, Georgia, Arizona, and Oregon. Offer your support when you are able as this will help the AKA improve the industry and get all states to comply with the KCPA.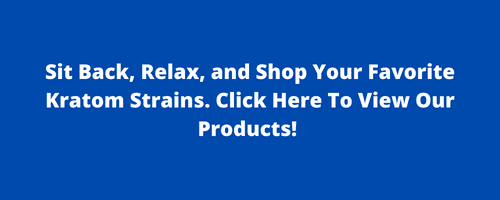 Organic Kratom USA
We are proud to be members of the American Kratom Association. We comply with all GMP regulations and test our products. Our lab testing confirms you are buying 100% all-natural Mitragyna Speciosa.
Shop our vast line of kratom powders and capsules. We strive to provide you with the highest quality kratom and outstanding customer support. We hope this blog has helped answer the question, "Is kratom legal in Illinois?"

---