Yes, kratom is legal in Kentucky. You can find it in local shops or purchase it online and have it shipped to your home. The legalities of kratom are always changing so it is important that you stay current with the laws. Especially if you are going to be traveling. You never want to go to an area with kratom to find out that it has been banned. You could then be facing legal issues. We have already answered the question, "Is kratom legal in Kentucky?" However, let's explore more about the legalities surrounding kratom in Kentucky.
Kratom Legality Status In Kentucky
Kratom is legal in all areas of Kentucky. Including populated areas such as Louisville, Lexington, Frankfort, Bowling Green, and Somerset. There were talks of banning kratom in Kentucky back in 2016, but the bill did not pass. There are no pending legislations at this time in Kentucky.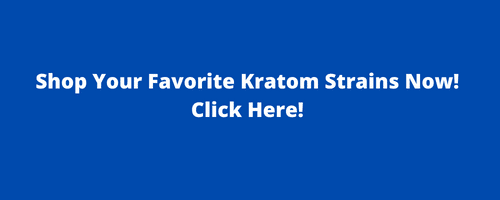 Classification Of Kratom In Kentucky
Kratom is not currently classified in Kentucky. Meaning that this herb can be accessed all across the state. You will find kratom offered in many local shops including vape shops, smoke shops, and specialty shops. The Mitragyna Speciosa trees are native to Southeast Asia, but this herb has become widely popular all over the United States.
Where Can I Buy Kratom In Kentucky?
Kratom has a place in Kentucky. It is well known among people who reside here. You will find it locally or you may choose to order your kratom online and have it shipped to your home. A lot of people prefer to order online and have it shipped because they can save money and also have more strains to choose from.
If you are in Kentucky and want to check out some local shops, we recommend trying the ones below.
The Botany Bay
1757 Alexandria Dr, Lexington, KY 40504
Miracle Kratom
56 Donnermeyer Dr, Bellevue, KY 41073
3765 Nashville Rd, Franklin, KY 42134
430 Nashville Rd, Franklin, KY 42134
11801 Shelbyville Rd, Louisville, KY 40243
6434 N Preston Hwy UNIT 3, Louisville, KY 40229
716 Main St, Covington, KY 41011
Buying Kratom Wholesale In Kentucky
When buying wholesale, you need to weigh all of your options. You want to get high-quality kratom at the best bulk prices. You may check out some local vendors and see if they offer wholesale. Chances are they may but the prices would not be as good as you could when going through an online vendor.
Online vendors do not have the overhead like local shops do. So, they can offer you better bulk pricing. Also, they have more strains to choose from and the quality tends to be much better. Online vendors typically focus on kratom alone and do not offer other types of products. This means that they will offer products that are much higher in quality, and also offer strains that are not found through local vendors.
Most online vendors will do lab testing on their products. This will prove the quality and purity of their kratom. You want to have this type of backup when offering kratom to your customers.
Can You Find Kratom Plants For Sale In Kentucky?
Kratom is native to Southeast Asia. This means that you will not find kratom plants for sale anywhere in the United States. Kratom is hard to grow anywhere outside of its native country. For this reason alone, you will never hear of people growing kratom in America.
Can You Grow Kratom In Kentucky?
No laws are saying you cannot grow kratom. However, kratom seeds must be planted within a few days of leaving the host tree. For this reason, it will be difficult to grow kratom. You also have to have rich soil and a tropical climate. This is something you will not find in Kentucky.
Can I Buy and Ship Kratom To Kentucky?
Yes, you can buy kratom through an online vendor and have it shipped to your home in Kentucky. A lot of kratom users prefer to buy their kratom online. Not only is it convenient, but they also have access to a large number of strains. This allows them to get a strain that will suit their needs.
As we mentioned above, online vendors offer better pricing because they do not have things like rent, electricity, water, insurance, and other utilities to worry about. These savings is passed on to their customers.
American Kratom Association
The American Kratom Association is well known here in the United States for the support they offer the kratom industry. They have come up with GMP protocols, which have helped place some regulations on the industry.
They are also working with all state officials to adapt to the Kratom Consumer Protection Act. The KCPA will eliminate the need for kratom bans. The current issue with kratom is that there are not enough regulations.
Kratom Consumer Protection Act
The Kratom Consumer Protection Act was created to care for issues such as age restrictions and proper labeling. This act has already been adopted by some states including Nevada, Utah, Arizona, and Georgia. Check out the AKA website to learn more about the progress of the KCPA.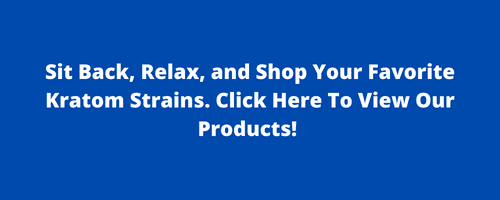 Organic Kratom USA
We hope that this blog has answered the question, "Is kratom legal in Kentucky?" Here at Organic Kratom, we offer a large variety of kratom powders and capsules. You will find popular strains here including Maeng Da, Malay, and Bali. If you are searching for something specific but do not see it, reach out to us. We are always adding new strains to our product line.

---