Everyone heads down to Louisiana for a good time. After all, this party-state is well known for its easygoing lifestyle. Some are still asking themselves, "Is kratom legal in Louisiana?" Kratom is legal in this state, but you always want to confirm this before making a purchase. Having kratom in an area where it has been banned will lead to consequences that could haunt you for the rest of your life. This blog will outline the kratom laws in Louisiana.
Kratom Legality Status in Louisiana
Kratom is legal in Louisiana. You will be able to buy kratom locally or online. The most populated areas in Louisiana will offer kratom including New Orleans, Baton Rouge, Lafayette, Shreveport, and Bossier City.
Kratom is native to Southeast Asia and became known in the USA around 2014. You can now get your favorite strains in many vape shops, smoke shops, and specialty shops. The laws are always changing so make sure you stay current on the kratom laws in your state.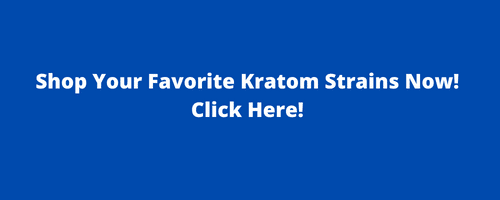 Classification of Kratom In Louisiana
Kratom does not bear a classification in Louisiana. Officials tried to place a ban on kratom in 2014. The bill introduced suggested that kratom become part of the Controlled Substance Act. However, it did not succeed.
In 2015, a new bill was introduced. Bill LA HB174 passed but there were amendments made to the bill and it excluded kratom. So, kratom has remained legal in this state.
There was a salmonella outbreak in 2018 and 3 individuals were affected in Louisiana. While none of the affected died a new bill (LA HR177) was proposed. This bill encouraged the Louisiana Department of Health to research kratom. The lack of regulations is what causes issues for kratom.
LA HB523 came to light in 2020. If this state opts to adopt the Kratom Consumer Protection Act it will regulate the kratom industry making it safer for consumers.
Where Can I Buy Kratom In Louisiana?
Louisiana is a large state and there are many places you can pick up kratom. The most promising places would be smoke shops, vape shops, and herbal shops. For those who live in areas where there are not a lot of shops, it may be easier to purchase your kratom online. There are advantages to buying online as vendors tend to have better pricing and they have more selection. Check out the shops we have listed below.
Louisiana Kratom Vendors
105 Louisiana Ave B, Lafayette, LA 70501
1304 Centenary Blvd, Shreveport, LA 71101
Hashtags Smoke Shop
12524 Jefferson Hwy Ste. A, Baton Rouge, LA 70816
200 Youngsville Hwy, Lafayette, LA 70508
758 I-10 Service Rd M, Slidell, LA 70461
Savage Imports Kratom and CBD
1500 W Thomas St Suite C, Hammond, LA 70401
Buying Kratom Wholesale in Louisiana
When buying kratom in bulk you want to put in a lot of time doing your research. Check out your options to ensure you are getting the highest quality kratom at bulk pricing. This will be the key to getting your customers to come back for more.
A lot of people sell kratom but not all kratom products are created equally. Therefore, you want to make sure that you are providing your customers with the best. Check in with vendors that are local to you to see if they by chance offer wholesale. This will be unlikely but you may get lucky. Most kratom vendors deal with online wholesalers. They offer better pricing and have more strains to choose from.
Can You Find Kratom Plants For Sale In Louisiana?
Kratom plants will not be offered in the USA. It is native to Southeast Asia and is a very hard plant to grow. It requires rich soil and a warm climate. The seeds need to be put in soil within days of leaving the parent tree. It is going to be difficult to cultivate kratom in the USA.
Can You Grow Kratom In Louisiana?
There are no laws that say you cannot grow kratom in Louisiana. However, your chances of being successful are going to be very slim. Kratom needs a tropical climate to thrive. It also requires rich soil, which is something you are not going to find in Louisiana.
Can I Buy and Ship Kratom To Louisiana?
Yes, you can buy it online and have it shipped. Online vendors will present better pricing as they do not have the overhead that local vendors do. Plus, they will also have a larger selection of strains for you to choose from. Local shops tend to only offer a handful of strains.
American Kratom Association
The AKA (American Kratom Association) has done a lot for the kratom market. The AKA has been successful in overturning laws that aimed to ban kratom. The AKA has also put in place GMP protocols. Any vendor who wants to be endorsed by the AKA must follow these regulations. They are intended to help improve the quality of kratom that is coming to market.
Kratom Consumer Protection Act
The Kratom Consumer Protection Act was created by the AKA to help improve the industry. The KCPA will address many issues including age restrictions, fines, and labeling. Some states have already adopted this act including Nevada, Utah, Arizona, and Georgia.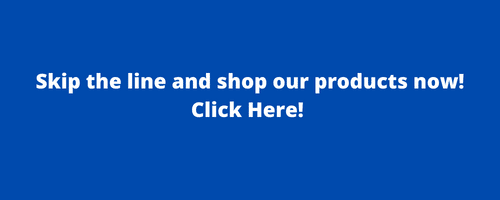 Organic Kratom USA
Organic Kratom USA offers a large selection of kratom powders and capsules. We are proud members of the AKA and adhere to all GMP regulations. We strive to offer quality kratom and also great support. If you have any questions please do not hesitate to reach out to us. Our goal was to offer you the best answer to the question, "Is kratom legal in Louisiana?"

---