If you are planning to travel this summer you may be curious, "Is kratom legal in Maryland?" Yes, you can currently get kratom in the great state of Maryland but there is a law pending that could ban the main two ingredients in kratom. For this reason, you need to continuously check back to make sure kratom is legal in this state before you travel with kratom. Let's take a closer look at the kratom legalities in Maryland.
Kratom Legality Status In Maryland
You will be able to source kratom locally if visiting Maryland. Maryland is a state to watch when it comes to kratom laws because it does have a law pending which could ban kratom. As of right now though you will be able to take your kratom along with you to Maryland. You will find it in populated areas such as Baltimore, Annapolis, Ocean City, Bethesda, and Frederick.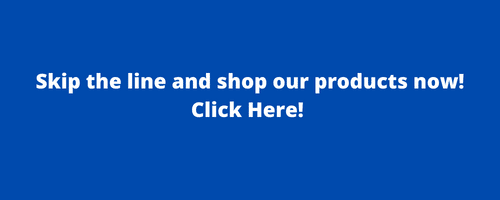 Classification Of Kratom In Maryland
A bill was introduced in January 2020 that aims to ban mitragynine and 7-hydroxymitragynine. If this law is passed it will cause kratom to be classified on the controlled substance list. This means that you would face criminal charges if caught with kratom in Maryland.
It would be listed among other dangerous drugs such as LSD, heroin, ecstasy, and peyote. Those who are for the bill feel like kratom has some similarities to opioids. However, there is no evidence that kratom mimics opioids. Kratom is not used to treat, cure, or mitigate any disease, illness, ailment, and/or condition. Please see FDA import alert 54-15. We make no representations as to intended use or suitability for use.
The best thing that kratom enthusiasts in Maryland can do is offer their support. First-hand accounts are very powerful when it comes to the kratom industry.
Where Can You Buy Kratom In Maryland?
Kratom will be available in smoke shops, vape shops, and specialty shops. You may also find it in some gas stations and dispensaries. If you live remotely you may opt to buy your kratom online and have it shipped to your home. When in Maryland try out the places below.
Maryland Kratom Vendors
Kratom Vapor CBD
1000 Dundalk Ave, Baltimore, MD 21224
1407c Sulphur Spring Rd, Baltimore, MD 21227
337 Hospital Dr. Ste N1, Glen Burnie, MD 21061
9400 Snowden River Pkwy Ste 109, Columbia, MD 21045
Mr. Smoke Annapolis
2020 West St D, Annapolis, MD 21401
Kratom Vapor Shop
6929 Holabird Ave, Dundalk, MD 21222
Buying Kratom Wholesale In Maryland
When it comes to buying kratom in bulk you will want to spend time researching the best kratom wholesalers. You may be able to work with some local vendors, but chances are you will have to turn to an online distributor. Online vendors do not have the overhead that local vendors will have.
Online vendors tend to only concentrate on kratom products, conduct lab testing and have more strains to choose from. Quality matters when it comes to kratom, so be certain that you choose a wholesaler that can provide you with top-of-the-line kratom.
Can You Find Kratom Plants For Sale In Maryland?
No, you will not be able to find kratom plants anywhere in the United States. Kratom is native to Southeast Asia and is a hard plant to raise. Kratom seeds need to be planted within a few days of leaving the host trees. For this reason alone, it is going to be difficult to successfully plant and raise a kratom plant.
Can You Grow Kratom In Maryland?
No laws are stating that you cannot grow kratom in Maryland. However, as we mentioned above, kratom is not an easy plant to grow. It requires a tropical climate and rich soil. This is not something that the state of Maryland has, so it is going to be near impossible to grow kratom here.
Can I Buy and Ship Kratom To Maryland?
Yes, a lot of people prefer to buy their kratom through an online vendor because they can get better pricing. Online vendors do not have the overhead that brick-and-mortar shops do. You will also find that online vendors offer a large selection of strains. Plus, most online vendors conduct lab testing on their products. If you are looking for high-quality kratom you are better off going through an online vendor.
American Kratom Association
When it comes to support, the American Kratom Association is well known in the kratom industry. They have set GMP regulations to help improve the quality of kratom that is coming to market. Since the kratom industry is not highly regulated a lot of states have chosen to ban this herb including Rhode Island, Vermont, and Indiana.
The AKA is working to get all states to adopt the Kratom Consumer Protection Act. This act will help regulate the industry and eliminate the need for kratom bans. To learn more about the American Kratom Association be sure to follow their website. Offer support when you can, as they are a vital part of keeping the kratom industry alive.
Kratom Consumer Protection Act
The Kratom Consumer Protection Act was created by the American Kratom Association to help regulate the industry. This act has already been adopted by Nevada, Utah, Arizona, and Georgia. It is the AKA's goal to get all states to adopt this act as it will regulate the industry and eliminate the need for kratom bans.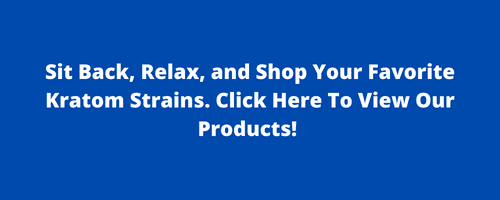 Organic Kratom USA
Here at Organic Kratom, we offer both kratom powders and capsules. You will find the most popular strains here, as well as some unique blends. If you have questions when shopping let us know. We would be happy to help you out. We hope that this blog has helped answer the question, "Is kratom legal in Maryland?"

---