Only a handful of states have banned kratom and Michigan is not one of them. For those who are worried about "Is kratom legal in Michigan?" Worry no more, because kratom is legal in this state. However, the kratom laws can sometimes be tricky so, let's take a closer look at the kratom laws in Michigan.
Kratom Legality Status In Michigan
Kratom is legal in Michigan. You will be able to find it in local smoke shops, vape shops, and specialty shops. Some states across the nation have legalized kratom but there are specific areas within the state that have made it illegal. This is not the case for Michigan. Kratom is legal in all areas including Detroit, Lansing, Grand Rapids, Ann Arbor, and Flint.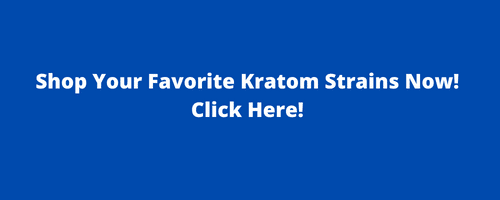 Classification Of Kratom In Michigan
In 2014, a bill was presented that looked to ban kratom in Michigan. However, more than 1700 signatures were collected and the overwhelming support helped overturn this bill. Another bill was introduced shortly after, which would place age restrictions on kratom. However, this bill never passed either.
More issues for kratom rose in 2017 and 2018. Residents of Kent County started speaking out against kratom. They felt kratom was the reason for one citizen's death (Eric Genautis). However, medical examiners tied his death to a prior opioid addiction.
In 2019, a new bill was introduced. This bill aimed to classify kratom as a Schedule II drug. This would require you to have a doctor's prescription to be able to buy kratom. Michigan has not classified this herb. If you are a kratom user you need to offer your support when you can. Kratom is not out of the woods yet in this state. So, be sure that you keep up with the laws.
Where Can You Buy Kratom In Michigan?
Kratom can be bought through an online vendor or locally. If you are looking to source kratom locally you may check out some vape shops or smoke shops. Below we have listed some shops that you can try out.
Michigan Kratom Vendors
2714 S 11th St, Niles, MI 49120
Tobacco Palace Smoke Shop
22515 Ecorse Rd, Taylor, MI 48180
Hyzer's Pro Disc Golf and Smoke Shop
4150 Lake Michigan Dr NW, Walker, MI 49534
Vape Hut Kratom CBD
2331 Eureka Rd, Wyandotte, MI 48192
Tobacco Town
539 N Telegraph Rd, Monroe, MI 48162
Buying Kratom Wholesale In Michigan
When it comes to wholesale you want to make sure you take your time and weigh all of your options. When you are searching for bulk kratom it is a good idea to check out local vendors. However, do not be surprised if none of them offer wholesale. This is just a part of the trade where most vendors who offer wholesale will be online.
Most vendors work with online kratom dealers. There are advantages to this, as they will not have the costs associated with a brick-and-mortar store. So, you will more than likely be able to get better bulk pricing.
Can You Find Kratom Plants For Sale In Michigan?
There is nowhere in the United States that sells kratom plants. Kratom is native to Southeast Asia, and the needs to go into the soil within a couple of days. So, you are out of luck if you are searching for a kratom plant to buy.
Can You Grow Kratom In Michigan?
Kratom is a very hard plant to grow. It requires a tropical climate and rich soil. This is not something that you will find in Michigan. While no laws are stating that you cannot grow kratom, it is going to be nearly impossible to grow kratom here.
Can I Buy and Ship Kratom To Michigan?
Online vendors will comply with the laws of your state. So, if you live in an area where it is illegal they would not be able to ship it to you. However, kratom is legal in Michigan so you can buy your favorite strains online and have them shipped.
Buying kratom online has many advantages. You will have a larger selection of strains to choose from, and the kratom tends to be of better quality through online vendors. Many vendors will offer lab testing which will prove the quality and purity of their products.
American Kratom Association
Kratom is heavily frowned upon in some areas of the United States. The American Kratom Association was formed to help provide support for kratom. This organization has been successful in all of its efforts. They have been able to help overturn many laws that aimed to ban kratom.
This group also came up with GMP regulations for vendors to comply with. If a vendor wants to be endorsed by the AKA they will need to follow all GMP protocols. To learn more about the American Kratom Association be sure to check out their website.
Kratom Consumer Protection Act
The KCPA was designed to help improve the industry. It will put in place much-needed regulations including age restrictions and proper labeling. Some states have already adopted this act including Nevada, Utah, Arizona, and Georgia.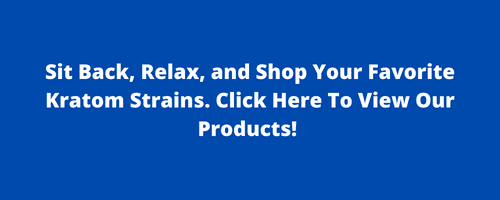 Organic Kratom USA
We offer high-quality kratom powders and capsules. You should always check with your doctor before making a purchase of kratom. They are the only ones who can advise you on dosing and strains. They have a good understanding of your medical history and will be able to tell if kratom is a good fit for you.
Thanks for stopping by and we hope that this guide has answered the question, "Is kratom legal in Michigan?"

---