Not all states are equal when it comes to kratom. This may leave you wondering, "Is kratom legal in Mississippi?" Kratom is legal in Mississippi but several areas within Mississippi have banned kratom including Alcorn, Calhoun, and Itawamba. The laws are ever-changing and kratom may or may not have a spot in Mississippi. This state is tricky when it comes to kratom laws so let's dig a bit deeper.
Kratom Legal Status in Mississippi
Kratom is technically legal in Mississippi. However, 33 counties and towns have banned kratom. At the moment there is a bill pending that aims to ban kratom in several other countries and towns throughout Mississippi. Before you go traveling to Mississippi with kratom you have better understand the laws in this state.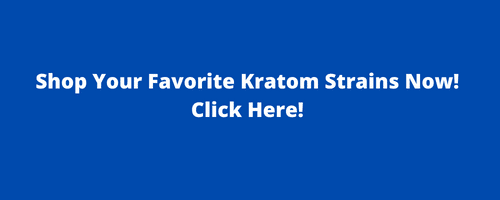 Classification of Kratom In Mississippi
Kratom is not currently classified for the state of Mississippi. However, there are parts of Mississippi that have placed a classification on this herb. Kratom laws in Mississippi can be daunting because there are many areas that have banned this herb. There are so many areas that have banned kratom that it is hard to travel through this state.
In 2018, there was a bill introduced that aimed to ban kratom statewide. However, it failed the committee. If this bill had passed it would have placed kratom on the Schedule I Controlled Substance List.
Since the ban was not successful, officials have started tackling each county and city within Mississippi. Making it difficult for kratom users to know where they can legally use kratom.
At the moment, 10 counties (Alcorn, Calhoun, Itawamba, Lowndes, Monroe, Noxubee, Prentiss, Tippah, Tishomingo, and Union) and 23 cities (Corinth, Derma, Fulton, Guntown, Iuka, Mantachie, Marietta, New Albany, Okolona, Oxford, Pontotoc, Ripley, Saltillo, Senatobia, Tishomingo, and Vardaman)within Mississippi have banned kratom.
Where Can I Buy Kratom In Mississippi?
Locally you should be able to find kratom in smoke, vape, specialty shops, dispensaries, and maybe some gas stations. If you live in a less populated area in Mississippi, you may try buying your kratom online. Below we have listed some vendors in Mississippi who offer kratom.
Mississippi Kratom Vendors
Dr. Kratom Botanicals
7620 MS-613 #1, Moss Point, MS 39563
The Kratom Depot
3506 Main St, Moss Point, MS 39563
Lady Kratom
4519 Jefferson Ave, Moss Point, MS 39563
3001Goodman Rd #4, Horn Lake, MS 38637
Southaven Smoke
9020 US-51, Southaven, MS 38671
Buying Kratom Wholesale In Mississippi
When it comes to buying kratom wholesale you want to take the time to weigh all of your options. After all, you want to be able to offer your customers quality products at a rate that is better than your competitors. You can check with some local vendors to see if they are willing to offer you wholesale pricing on kratom. However, your best deal is going to be going through an online vendor. They will be able to offer you better bulk pricing, higher quality products, and a larger selection of strains.
Can You Find Kratom Plants For Sale In Mississippi?
No, you would not be able to go to your local nursery and find a kratom plant for sale anywhere in America. Kratom needs to be planted pretty quickly in order for the seeds to succeed. With all kratom coming from Southeast Asia it can be tricky to get seeds that are fresh.
Can You Grow Kratom In Mississippi?
Nothing is stopping you from trying to grow kratom in Mississippi. However, kratom is a very hard plant to grow. It is native to Southeast Asia and requires a tropical climate. This is not something that you can offer a kratom plant if you live in Mississippi.
Can I Buy and Ship Kratom To Mississippi?
A lot of kratom users enjoy purchasing their kratom from an online vendor. You can get better pricing because online vendors do not have all the overhead costs that local vendors will have. Also, online vendors typically only offer kratom products. This means they will offer a nice selection of strains to choose from. There are many perks to buying kratom online. Just weigh your options and decide which is best for you!
American Kratom Association
When it comes to support, the American Kratom Association is the one to turn to. They have improved the kratom market by coming up with GMP regulations for vendors to comply with. These regulations ensure that the kratom coming to market is of high quality. They are also working on the Kratom Consumer Protection Act.
Kratom Consumer Protection Act
The Kratom Consumer Protection Act was designed to help regulate the industry. This act will address several problems including proper labeling, fines, age restrictions, and more. So far, Nevada, Utah, Arizona, and Georgia have all adopted this act. Once more states get on board with the KCPA it will eliminate the need for kratom bans. The issue lies in the fact that the industry is not regulated.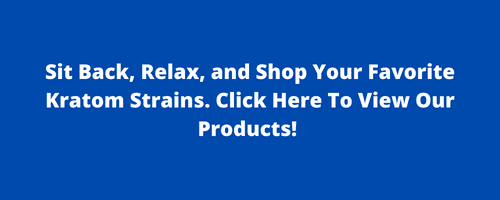 Organic Kratom USA
We adhere to all GMP regulations and comply with all AKA standards. You will find popular strains here including Malay, Thai, Maeng Da, Dragon, Borneo, and much more. We offer high-quality kratom powders and capsules. Let us know if you have any questions when shopping on our website. We hope that this blog has answered the question, "Is kratom legal in Mississippi?"

---