While Nevada allows the use of recreational marijuana, a lot of our customers are wondering, "Is kratom legal in Nevada?" Yes, you can legally buy kratom here without any issues. However, the laws surrounding kratom can be tricky so let's dive in and take a look at the legalities surrounding kratom in Nevada.
Kratom Legal Status In Nevada
Kratom is one of those herbs that are not federally regulated. So, every state must decide how they want to handle kratom. Some states, including Rhode Island, Indiana, and Vermont have chosen to ban this herb statewide. Others have areas within the state where they have made kratom illegal such as Sarasota Florida.
Nevada officials took the extra steps in securing kratom in their state. They were one of the first states to adopt the Kratom Consumer Protection Act. For this reason, kratom has a bright future in Nevada. You will find kratom in all major cities within Nevada including Las Vegas, Carson City, Reno, Henderson, and Sparks.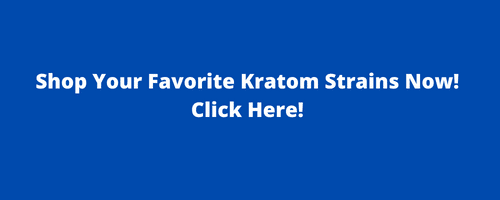 Classification Of Kratom In Nevada
Kratom is not classified in Nevada. In 2016, state officials decided to adopt the Kratom Consumer Protection Act (AB303). This allows anyone who is over the age of 18 to legally buy and use kratom in the state of Nevada. You will not have to worry about kratom bans in Nevada as they are one of 4 states who have adopted the KCPA.
Where Can You Buy Kratom In Nevada?
Kratom can be found in smoke shops, vape shops, specialty shops, dispensaries, and some gas stations. If you live in a remote area you may be better off going with an online vendor. When in Nevada check out the vendors we have listed below.
Nevada Kratom Vendors
1040 E Flamingo Rd E, Las Vegas, NV 89119
1649 W Warm Springs Rd, Henderson, NV 89014
615 S Green Valley Pkwy #150, Henderson, NV 89052
LUAM SMOKE SHOP
314 S Decatur Blvd #2804, Downtown, NV 89107
KRATOM SMOKE SHOP
5601 N Tenaya Way #100, Las Vegas, NV 89130
Buying Kratom Wholesale
When it comes to buying kratom in bulk you will want to do a lot of research to find the best vendor. Not only do you want a vendor who offers competitive pricing, but also one who goes the extra mile to ensure they are offering their customers quality kratom. You will want a vendor who is associated with the American Kratom Association. This way you ensure that you are getting kratom that has been lab-tested.
While you may be able to find a local vendor who offers wholesale pricing, you will be better off going with a vendor who sells online. These vendors will have a large selection of strains, which means you can choose a kratom product based on your needs.
Can You Find Kratom Plants For Sale In Nevada?
No, kratom plants will not be for sale at your local nursery. Kratom requires a lot of attention and is very hard to grow outside of its native country. For this reason, you will not find kratom plants for sale anywhere in the United States.
Can You Grow Kratom In Nevada?
There are currently no laws stating that you cannot grow kratom in Nevada. However, it is going to be extremely hard because kratom seeds need to be fresh when they are planted. Otherwise, they do not have a success rate. Plus, kratom requires a tropical climate to thrive. This is something you will not find in Nevada.
Can I Buy and Ship Kratom To Nevada?
A lot of kratom users prefer to buy their products online and have them shipped to their homes. They can have a larger selection of strains to choose from, and online vendors tend to have better pricing. Plus, most online vendors will conduct lab testing on their products. This means they will be able to prove the purity and quality of their kratom.
Buying kratom online is a great solution for those who do not have local shops that offer kratom. Just take the time to research the vendor to ensure that they are a legit company.
American Kratom Association
The Kratom industry is tricky in the fact that this herb is not regulated by the FDA. For this reason, each state is left to decide on how they want to handle kratom. Most have made it legal but some have banned its use.
The American Kratom Association is well known for the support they give this industry. They have stepped in and helped those who were facing bans. They have been successful in all their efforts and continue to better the industry with the birth of the Kratom Consumer Protection Act.
Be sure that you offer your support to the AKA whenever you can. They are a vital part of the kratom community.
Kratom Consumer Protection Act
The Kratom Consumer Protection Act has been adopted by Nevada, Utah, Arizona, and Georgia. Nevada was one of the first states to adopt this act. The KCPA was created to help eliminate the need for kratom bans. This act will help address many issues such as proper labeling, fines, and age restrictions.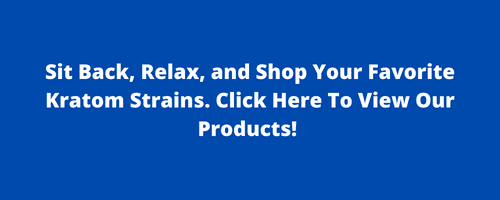 Organic Kratom USA
When shopping our website, you will find the most popular strains of kratom in both capsules and powders. As a part of the American Kratom Association, we adhere to all GMP protocols to ensure our customers receive nothing but the best. We hope that this blog has helped answer the question, "Is kratom legal in Nevada?"

---