Kratom is one of those herbs that has gained a lot of press for the wrong reasons. It has been heavily bashed by those states who have chosen to ban kratom. However, kratom is offered in most states including New Jersey. So, if you are wondering, "Is kratom legal in New Jersey?" The answer is yes.
Kratom Status In New Jersey
Kratom is native to Southeast Asia but has become popular in the western world. While kratom is currently legal in New Jersey, there have been attempts made to ban kratom. New Jersey is a state to watch when it comes to the legalities of kratom. You can currently access it in populated areas including Newark, Trenton, Atlantic City, Paterson, and Jersey City.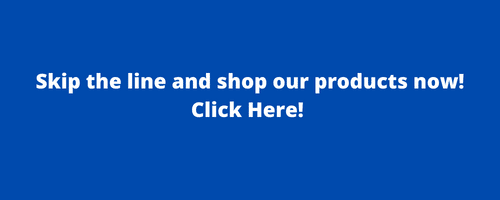 Classification Of Kratom In New Jersey
Bill NJ A4431 was presented in 2015, which aimed to make kratom illegal in New Jersey. If passed this bill would make it illegal to possess, manufacture, or sell kratom in this state. If you are caught with kratom you would face criminal charges.
The bill was thrown out because it made inaccurate claims about kratom. The same person who introduced the first bill, Ron Dancer, brought another bill to the committee in 2018. It, however, was not successful. It looked like Ron was not going to be defeated by the committee as he made a third attempt to ban kratom in 2020.
For now, this bill too looks like it has been overturned by the committee. During these trying times, many kratom users come together to sign a petition. This is the type of support that kratom needs. Always watch the laws in your state and offer your support when you are able. This will help improve the kratom market.
Where Can You Buy Kratom In New Jersey?
Kratom is an herb that can be found in local stores including smoke, vape, and specialty shops. Those who live remotely may want to buy their stash online. However, when in New Jersey give the shops we have listed below a try.
New Jersey Kratom Vendors
V.Y.R.T. GLASS AND VAPES
451 Central Ave, Jersey City, NJ 07307
PipeNJ Heady Glass
02 Mantoloking Rd #1, Brick Township, NJ 08723
2506 Mt Holly Rd, Burlington, NJ 08016
Faded Smoke Shop
6032 Park Ave, West New York, NJ 07093
Serenity Smoke Shop
538 NJ-10, Ledgewood, NJ 07852
Buying Kratom Wholesale
When it comes to offering kratom to your customers you want to work with the best in the industry. For this reason, it is important to know what makes a good kratom vendor. You want to go with a vendor who is endorsed by the American Kratom Association and conducts lab testing on their products.
This will ensure that you are getting quality kratom that is safe for use. While you can contact some local stores about wholesale. Most kratom vendors will find a wholesaler through an online outlet. They can offer more to you versus a local vendor.
Online vendors have better kratom, a larger selection, and better pricing. Take your time to compare the various wholesale programs that are offered in the kratom industry. Make a choice that is right for you and your customers.
Can You Find Kratom Plants For Sale In New Jersey?
Kratom is a very hard plant to grow. The seeds have to be fresh when planted, otherwise, you are stuck with a plant that will not sprout. You will not be able to locate a kratom plant in New Jersey.
Can You Grow Kratom In New Jersey?
You can try to grow kratom if you like, but this state does not have the right climate for kratom to thrive. It will be increasingly hard to successfully raise a kratom plant in New Jersey.
Can I Buy and Ship Kratom To New Jersey?
Kratom is an herb that originates from Asia. This herb is highly sought after here in the western world. Because of this, many online vendors have begun popping up. However, not all of them will be created equally.
For this reason, you will need to go with a vendor who is part of the AKA and conducts lab testing. This will ensure that the kratom you are getting is high quality.
Some kratom users like to purchase kratom online as you can get better pricing. In addition, online vendors tend to also have better kratom. Online shopping is a great way to purchase kratom as it will arrive right at your doorstep. Plus, you will have the opportunity to work with some amazing online vendors.
So, if you are looking to buy kratom online, you are in luck. This is a popular choice among kratom users. Check out our online store now.
American Kratom Association
The American Kratom Association has made a name for itself in the kratom world. The AKA has overturned laws that intended on banning kratom. Kratom is not well received in all areas of the nation, but the AKA is working to get all states to adopt the KCPA.
This act is designed to help improve the industry and ensure the kratom being offered is high quality. Offer your support to the American Kratom Association any time you can. They are a vital part of the kratom industry.
The Kratom Consumer Protection Act
The KCPA was created to help improve the industry. This act will address age restrictions, fines, and the labeling of products. Some states have adopted this act already including Nevada, Utah, Arizona, and Georgia. Once all states are on board with the KCPA there will be no need to ban kratom any longer.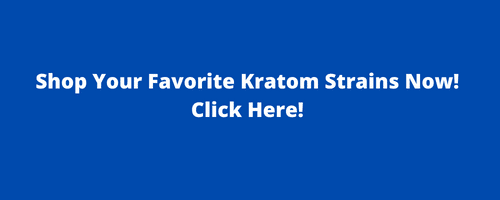 Organic Kratom USA
We offer high-quality kratom powders and capsules. If you want something specific and do not see it, do not hesitate to contact us. We offer unique blends as well as familiar favorites. Be sure to check back regularly, as the laws could change.

---