Kratom is an herb that originates from Southeast Asia. However, it has become increasingly popular in the United States. Not all states allow the use of kratom, which has our patrons wondering, "Is kratom legal in Ohio?" Yes, at this time kratom is legal in this state. There have been attempts to ban kratom, so it's important that you stay current on all the laws in your state. Let's take a closer look at kratom in Ohio.
Kratom Legalities In Ohio
You will find kratom in all areas of Ohio. Including major cities such as Columbus, Cincinnati, Akron, Dayton, and Cleveland. While there have been attempts to ban kratom in this state, the American Kratom Association gave their support and was able to overturn the bill. So, kratom remains legal in Ohio, but you have to always stay current on the laws of your state as they can change very quickly.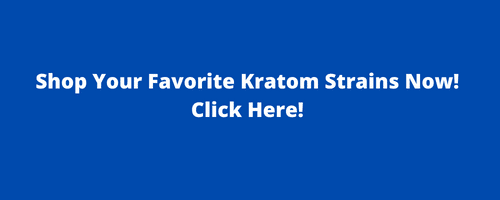 Classification Of Kratom In Ohio
While kratom is legal in Ohio, the FDA has made it clear that it cannot be marketed for human consumption. In 2019, authorities raided 10 shops that were offering kratom in edible form. In addition, the Ohio Board of Pharmacy submitted a bill to classify kratom.
If passed, kratom would be listed along with other dangerous drugs such as heroin and LSD. However, the American Kratom Association stepped in and was able to get this bill overturned. The public also stepped up and provided positive testimony for kratom.
At the moment, kratom is legal in Ohio. There have been some efforts to get state officials to elect the Kratom Consumer Protection Act, however, this is still in the works and progress has been very slow. Be sure to offer any support you can to the kratom industry as it will make a huge difference.
Where Can You Buy Kratom In Ohio?
Kratom is offered in smoke shops, vape shops, dispensaries, and specialty shops. Some individuals choose to buy their kratom online because they can get a better deal. If you are in Ohio and looking to buy some kratom locally, check out the locations we have listed below.
Ohio Kratom Vendors
High On The Hill
8683 OH-32, Cincinnati, OH 45244
Miracle Kratom
3643 W Broad St, Columbus, OH 43228
Life Of Kratom
2509 W Schrock Rd, Westerville, OH 43081
1737 E Ohio Pike, Amelia, OH 45102
Brice Park Smoke Shop
6351 Tussing Rd, Reynoldsburg, OH 43068
Smokers Plus Vapes
534 Wilmington Ave, Dayton, OH 45420
Can You Find Kratom Plants For Sale In Ohio?
No, you will not be able to find kratom plants for sale at your local greenhouse if you live in Ohio. The seeds need to be planted within days of leaving the host tree. This is going to be tricky since all kratom is native to Southeast Asia.
Can You Grow Kratom In Ohio?
You are going to have a very difficult time trying to grow kratom in Ohio. This herb requires tropical climates and rich soil. This is not something you are going to find in this state. While you can try and grow kratom here, the success rate is going to be very low.
Can You Buy and Ship Kratom To Ohio?
Yes, you can buy kratom online and have it shipped to your home in Ohio. A lot of people prefer buying their stash online because they can get better pricing and it is of higher quality. Online vendors will test their products for quality and purity. They also do not have the overhead that shopkeepers will have. This allows them to pass that savings to their patrons.
American Kratom Association
Kratom has gained a lot of negative press, but the American Kratom Association has worked hard to help educate state leaders about this herb. This organization has been very successful in its efforts. In fact, in many states, they have been able to overturn laws that aimed to ban kratom.
To be endorsed by the AKA, a vendor must pass a third-party audit and comply with all GMP regulations. These regulations were put in place to help improve the quality of kratom coming to market. In addition, the AKA is trying to get all states to adopt the Kratom Consumer Protection Act. Once this act is adopted it will eliminate the need for kratom bans. Be sure to offer the AKA your support when you are able. They have been a huge help to the kratom community.
Kratom Consumer Protection Act
This act has been adopted by Nevada, Utah, Arizona, and Georgia. The KCPA aims to regulate the industry and help make it safer for consumers. It will introduce age restrictions, proper labeling, and fines. Be sure you follow the AKA to check their active efforts and which states have adopted the KCPA.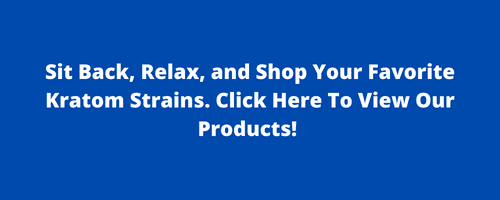 Organic Kratom USA
When it comes to high-quality kratom you have come to the right place. We offer the most popular kratom strains in both powders and capsules. You will also find that we offer several unique strains that cannot be found by other vendors. Let us know if there's anything we can help you with. We hope that this blog has helped answer the question, "Is kratom legal in Ohio?"

---