Kratom is not well received in all parts of the United States. There are some states such as Vermont, Alabama, and Indiana that have banned the use of this ancient herb. This has left our customers wondering, "Is kratom legal in Utah?" Yes, you can buy kratom in Utah without any issues. There have been some attempts to improve the industry by adopting the Kratom Consumer Protection Act.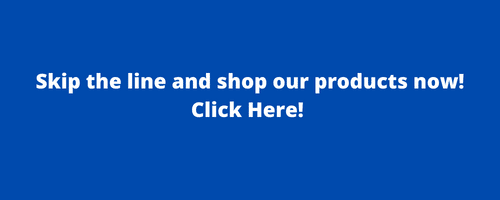 Legalities Of Kratom In Utah
Like other states, there have been some efforts to make kratom illegal in this state. However, they have not been successful. This means that you should be able to purchase kratom in Utah including Salt Lake City, Park City, St. George, Ogden, and Provo.
Kratom is offered in a variety of shops including smoke and vape shops. You may also find it in dispensaries and some gas stations. It all depends on your area and what is offered. If you live remotely you may want to buy your kratom online and have it shipped to your home.
Classification Of Kratom In Utah
There was an attempt to classify kratom in 2017. This would leave kratom listed next to dangerous drugs such as heroin and LSD. However, before the bill went to the committee kratom was taken off the list.
By 2019, lawmakers were taking a different turn and were making efforts to regulate the kratom industry. These efforts will help make the kratom market much safer for consumers. The regulations being put in place will ensure that all kratom is properly labeled before it can be sold. It would also label all synthetic forms of kratom as illegal.
Kratom Consumer Protection Act
Utah recognized that there was a problem in the kratom industry and it called for more regulations to be put in place. Working with the American Kratom Association Utah became the first state to adopt the Kratom Consumer Protection Act, also known as the KCPA. This act aims to make vendors accountable for the kratom that they are selling. It will address many issues such as age restrictions, proper labeling, and fines.
The KCPA is the way forward and it is the hope of the AKA that all states will adopt this act. It will help improve the kratom that is coming to market and make sure that vendors are held accountable.
Who Is The American Kratom Association?
The American Kratom Association has taken all the necessary steps to help improve the kratom market. They are well known for stepping in and helping states overturn kratom bans. This organocation has put GMP protocols in place for vendors to comply with. These protocols were created to help improve the quality of kratom coming to market. The AKA is working hard to improve the kratom market.
Where Can You Buy Kratom In Utah?
As we mentioned above, kratom is offered in smoke shops, vape shops, dispensaries, specialty shops, and some gas stations. If you live in an area that does not have these types of shops you may look into buying your kratom online and having it shipped to your home. When you are in Utah be sure to give some of the shops we listed below a try.
Utah Kratom Vendors
Grow Kratom
219 E 300 S, Salt Lake City, UT 84111
Utah Kratom
5499 2350 W St, Roy, UT 84067
Smoke Spot Cbd Store
1074 west, S Jordan Pkwy, South Jordan, UT 84095
1427 S 300 W C, Salt Lake City, UT 84115
Imagine Real Peace Smoke Shop
1036 S State St, Orem, UT 84097
1496 Main St, North Logan, UT 84341
Buying Kratom Wholesale
As a kratom vendor, you want to offer your customers the best deals. Kratom is offered in a variety of strains, and a small shop may not be able to provide you with the bulk pricing you are looking for. Most wholesalers will go through online vendors to get their supply of kratom.
Buying kratom in bulk does not have to be tricky. Just make sure that you take the time to weigh all of your options and choose one that suits your business. You want to work with vendors who conduct lab testing on their products. Also, check to see if they are a part of the American Kratom Association. These are just a few checks you can do to ensure you are purchasing high-quality kratom.
Can You Find Kratom Plants For Sale In Utah?
Kratom plants are not available anywhere in the United States. This plant is native to Southeast Asia and it needs a tropical climate to thrive. This is not something you are going to find in Utah. So, no, you will not find kratom plants for sale in this state.
Can You Grow Kratom In Utah?
You can try but the success rate is going to be very low. Kratom is a fickle plant and requires rich soil, a humid climate, and a lot of care.

Organic Kratom USA
When it comes to buying high-quality kratom powders and capsules you have come to the right place. We offer a variety of strains including Maeng Da, Vietnam, Chocolate, Hulu, and much more. Our hope is that you now understand the legalities surrounding kratom in Utah. If you have any other questions please reach out to us.

---