If you are curious to know, "Is kratom legal in Wyoming?" You are in luck because it is. In fact, this state has little to no history when it comes to kratom. Some states really make a fuss when it comes to this ancient herb, but this is not the case for Wyoming. Let's take a deeper look at the laws surrounding kratom in this state.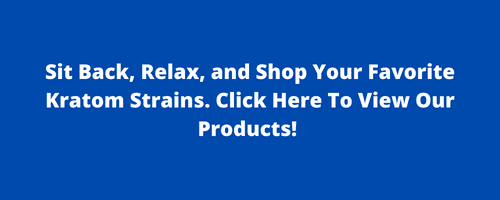 Legalities Of Kratom In Wyoming
Kratom is legal in Wyoming, which means you can access it locally. Most areas will have a vape or smoke shop that offers some forms of kratom. However, your selection will be limited when buying from a local vendor.
Kratom is offered in all areas of Wyoming including major cities such as Cheyenne, Jackson, Casper, Laramie, and Cody. If you are in an area that does not have a lot of shops you may opt to buy your kratom online. In fact, a lot of people prefer to buy kratom online because the price and quality are both better.
Classification Of Kratom In Wyoming
Wyoming is one of the few states who have no history of kratom issues. This state has allowed their patrons to make their own decision when it comes to kratom. So, if you were wondering if kratom was classified in this state it is not. You are free to buy it and have it shipped to your home, or you can choose to source your favorite kratom strains from a local vendor.
Where Can You Buy Kratom In Wyoming?
You can purchase kratom locally through vape or smoke shops. You may also find it in dispensaries, specialty shops and some gas stations. However, remember that not all kratom is created equally. You want to go with a vendor who offers high-quality kratom. When in Wyoming give the vendors we listed below a try.
Wyoming Kratom Vendors
The Smoke Shop
2206 Dell Range Blvd e, Cheyenne, WY 82009
1045 Coffeen Ave Suite C, Sheridan, WY 82801
620 E 16th St, Cheyenne, WY 82001
753 N 3rd St, Laramie, WY 82072
Wyoming Smoke Shop & Vape Shop
2201 Foothill Blvd suite d, Rock Springs, WY 82901
Buying Kratom Wholesale
Kratom can be offered to your customers but you will have to source a vendor that will offer you bulk pricing. Before deciding on one vendor to buy your kratom from you will want to check around and see what various wholesalers are offering you.
Online vendors tend to provide businesses with the best options when it comes to buying kratom wholesale. They do not have the overhead expenses that local vendors will have. These vendors also offer a larger variety of strains for you to choose from.
Also, when searching for the best kratom wholesale vendor look to see that they are part of the American Kratom Association. This will prove that they are dedicated to the kratom market and have taken the extra steps to offer their customers high-quality kratom.
Can You Buy Kratom Plants In Wyoming?
No, kratom is not the sort of plant that you are going to find at your local greenhouse. It is not an easy plant to grow as it requires rich soil and humid climates. Looking for kratom plants in Wyoming will leave you empty-handed
In fact, you would be lucky to find a kratom plant offered anywhere in the United States. It's just not the type of plant that is offered in this region of the world.
Can You Grow Kratom In Wyoming?
While there are no laws stating that you cannot grow kratom in Wyoming, it is going to be extremely difficult. Kratom seeds need to be fresh when they are planted. This means that once the seeds leave the host tree they need to be in the soil within a few days. Since all kratom is native to Asia this is going to be tricky. However, where there's a will there's away. We are sure there have been some who have planted kratom seeds and been successful.
American Kratom Association
When it comes to improving the kratom industry the American Kratom Association has been responsible for all the improvements that have occurred. They have put GMP regulations in place. These regulations have helped improve the kratom that is coming to market.
The AKA is a very supportive group that is working hard to improve the industry. The AKA is working with officials in all states to get them to comply with the Kratom Consumer Protection Act. This act will address issues within the kratom industry
Kratom Consumer Protection Act
The Kratom Consumer Protection Act was created by the American Kratom Association to improve the quality of kratom coming to market. This act will address a variety of issues including fines, and labeling of products. Some states have already adopted this act including Utah, Arizona, and Nevada.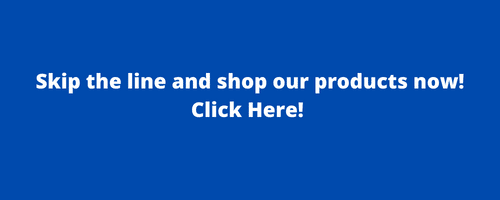 Organic Kratom USA
Organic Kratom USA offers high-quality kratom and amazing customer support. You will find a large selection of kratom powders and capsules here on our site. We are a part of the AKA, meaning we offer the best in the industry. If you have any questions please do not hesitate to contact us. We hope this article has helped answer the question, "Is kratom legal in Wyoming?"

---