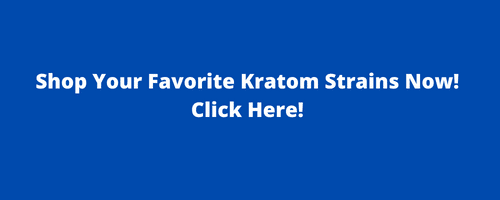 OPMS Kratom has been in the kratom business since 2010. OPMS stands for Optimized Plant Mediated Solutions. To be quite honest, those words are pretty much meaningless from the perspective of the consumer. This is why consumers call this company OPMS kratom. It seems like around 5 years ago, the company decided to hone in on offering the best extracts possible. They developed a patented extraction process that is said to get the purest alkaloids possible. Their process uses high pressure and cold water, which many say is the best process to extract alkaloids.
This company goes into much greater detail regarding their extraction process on their about page. This definitely sets them apart from most companies that sell extracts. It makes a great impression on a kratom enthusiast who is curious about extracts.
OPMS Kratom has a well-designed website that is easy to use. There is minimal educational content, but the content that is there is pretty high-quality. They do a good job of cultivating trust with visitors. This company prioritizes wholesale more than other companies. You might find a liquid extract shot from this brand at your local gas station or headshop.
Accreditation by the American Kratom Association
OPMS Kratom is a leading member of the American Kratom Association's good manufacturing process standards program. For those who don't know, the AKA is the most prominent advocacy organization within the kratom industry. They are well-respected by vendors and customers alike.
Their primary reason for existence is to fight back against efforts from the DEA to get kratom banned and classified as a schedule 1 substance. This crusade picked up steam in 2016 and the DEA almost achieved its goal. Then the AKA organized the kratom community and helped produce thousands of testimonials, which ultimately stalled the DEA's efforts.
As of now, kratom is in a legal gray area. It is technically legal on the federal level, but it is unregulated. The AKA wants to get the Kratom Consumer Protection Act passed federally. This is a law that makes kratom highly regulated, which ultimately protects the safety of the consumer. It requires vendors to have every batch tested by an independent lab, and the results of those tests need to be placed on the packaging.
The AKA created its good manufacturing processes standards program to show what such a regulatory system would look like. Vendors must comply with a strict audit to become a member, but doing so instantly makes a brand one of the most trusted in the industry.
Product Range
OPMS Kratom is not like the typical kind of vendor that gets reviewed. Their "shop" is non-existent in the traditional e-commerce sense. You cannot go on their page, put an item in your cart, and checkout using a credit card. This is the most obvious and glaring sign that the brand exclusively sells to wholesale clients.
You can't even purchase directly from OPMS even if you have a store. What you do is fill out their contact form and they direct you to the nearest authorized distributor of OPMS products. It is very similar to how you can't buy common consumer product goods directly from the manufacturer. The process is very unusual for the kratom industry, though.
With that being said, they do have a products section on their site that explains what they make.
OPMS Gold and Black are both extracts that come in both powdered capsule and liquid forms.
OPMS Silver comes in powder and capsule form. The strains available in capsules are Green Maeng Da, Red Maeng Da, Green Thai, Green Malay, Super Green Borneo, White Indo, and Red Sumatra.
The strains available in powder are Super Green Borneo, White Indo, Red Sumatra, Green Malay, Green Thai, Red Maeng Da, and Green Maeng Da.
Pricing
As we have already mentioned, OPMS Kratom doesn't have a traditional online shop, so the prices are not easily available. They do have a chart available on their website that has suggested retail prices for all of their products.
The OPMS Gold comes in 2ct, 3ct, and 5ct packages for capsules. The suggested price ranges from $17.99 for 2ct to $43.99 for 5ct. For liquid, it comes in an 8ml bottle and can be ordered in boxes of 45. The suggested price is $17.99 per bottle.
The OPMS Black comes in the same denominations as the Gold for both capsules and liquid. The suggested price for capsules is $17.99 for a 2ct to $41.99 for a 5ct. The suggested price for the liquid is $17.99 per bottle.
OPMS Silver capsules are sold in both boxes and bags. The boxes come in 16ct, 32ct, and 64ct. Each strain has a slightly different pricing structure. The lowest is $6.99 for a 16ct and the highest is $14.99 for a 64ct. Bags come in 16ct, 30ct, 60ct, 120 ct, 240ct, and 480 ct. Prices range from $5.99 for 16ct to $77.99 for 480ct.
Bags of Silver powder come in 1oz, 4oz, and 16 oz bags. Prices range from $7.19 for 1oz to $73.99 for 16oz.
User Opinions and Customer Service
There do not seem to be any easily findable reviews about OPMS Kratom on third-party review sites like Facebook, Google, or TrustPilot. There seems to be good feedback on Reddit regarding product quality, but some enthusiasts seem to dislike this company because of how they brand their products.
OPMS Kratom Coupon Codes
There are no coupon codes for OPMS kratom because you cannot buy directly from them. Head shops carrying this product may run promotions from time to time, though.
Refund and Shipping Policy
This brand has no refund or shipping policy since they do not directly handle any purchases at either the consumer or retailer level.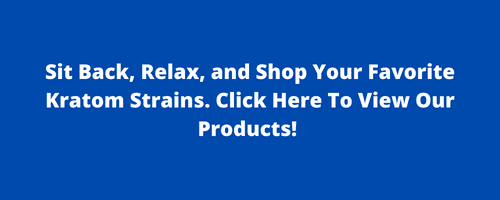 Conclusion
OPMS Kratom is an interesting kratom vendor in that they are probably the most visibly recognizable brand, especially when it comes to extracts. When it comes to online reputation, though, they seem non-existent relative to other brands.
The bottom line is this brand seems like a good option for extracts, but not anything else. We think we are the best option for all of your powder needs – check out our shop to decide for yourself.

---