Kratom has gained a lot of negative press, which has users wondering where they can buy kratom in Denver. While the state of Colorado allows kratom, Monument and Parker have banned this herb from their towns. Denver officials have made it a law that all vendors must label their kratom, not for human consumption.
These restrictions have not deterred vendors from offering kratom in the Denver area. In this guide, we will give you 13 different shops that offer kratom. We also aim to help you fully understand more about the legalities surrounding kratom in Denver.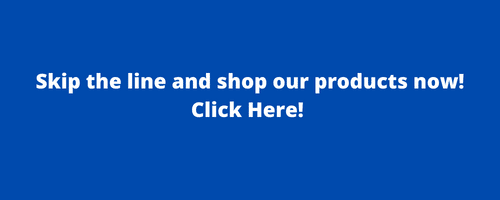 Best Kratom shops in Denver
Kratom is offered in smoke & vape shops, dispensaries, herbal shops, and gas stations. Where you will find kratom all comes down to your area and what is offered to you. If you live remotely, you may look at buying kratom online. Keep in mind that all online vendors will comply with the laws. So, you will not be able to have kratom shipped to a home in Monument or Parker.
#1 Mile High Botanicals – 1540 S Holly St #5, Denver, CO 80222
If you are looking for a wide selection of strains you will want to stop by the Mile High Botanicals shop. They offer more than 50 strains, which means you get to choose a product that will cater to your needs. This is a major bonus as you typically do not find local vendors who offer this many different varieties of kratom. In fact, in reviews that we read from this shop, customers are willing to travel the distance to purchase their kratom from Mile High Botanicals.
#2 Clean Kratom Denver – 258 N Broadway, Denver, CO 80203
No matter what form of kratom you are looking for you will find it at Clean Kratom. They offer capsules, powders, tablets, and extracts. This shop is known to be one of the biggest kratom dispensaries in Denver. Best of all, you can order online and pick it up in the shop. This will save you some time when your schedule is tight.
#3 Smoked out Smoke Shop Accessories – 1311 W Alameda Ave, Denver, CO 80223
Smoked Out contains an extensive line of products, which includes pipes, kratom, CBD, smoking supplies, vape products, and lots more. You are sure to find the staff friendly and helpful as you shop their selection. They are noted as having outstanding prices and offering top brands.
#4 Vitality Botanicals Kratom Supply – 1111 Broadway #408, Denver, CO 80203
Vitality Botanicals has a large product line. They get their kratom from Indonesia, which means that you will be getting very high-quality kratom. They also offer a small line of CBD. However, this is where their product offerings stop. So, this shop is all about kratom, which is ideal for those customers wanting to buy kratom in Denver.
#5 Broadway Smoke Shop – 108 S Broadway, Denver, CO 80209
You will find a huge variety of products when visiting Broadway Smoke Shop. They offer pipes, grinders, hookahs, coals, shisha, incense, T-shirts, kratom, and much more. This shop has made a stand that they offer the best prices in Denver. If you can find someone offering a product lower than their prices, they are willing to price match. In addition to working with retail customers, they also offer wholesale. So, if you are looking to offer your customers kratom, this may be a supplier for your products.
#6 Royal Pipes and Hookahs – 10890 E Dartmouth Ave, Denver, CO 80014
Royal Pipes and Hookah is well known for their customer support. The staff is always willing to go the extra mile to help their customers. You will find a variety of products in this shop, which includes tobacco, vaping, kratom, CBD, hookah, and more.
#7 Quality Pipes & Tobacco – 1842 S Parker Rd Unit 19, Denver, CO 80231
Quality Pipes & Tobacco is well known in the Denver area. Customers rave about the high-quality kratom they offer. You will also find glassware, CBD, hookah, vape products, and tobacco products. Be sure to stop by to check out their large range of kratom strains.
#8 Denver Vape Pipe & Tobacco – 1014 S Federal Blvd, Denver, CO 80219
Denver Vape Pipe and Tobacco offers vape, tobacco, grinders, kratom, CBD, pipes, and much more. They take great pride in offering quality kratom to their customers. If you ever have any questions the staff is ready to assist you. If you want quality kratom from a local shop in Denver this is the place you want to go.
#9 Headed West – 4811 S Broadway, Englewood, CO 80113
Headed West has an extensive line of products which includes vape, pipes, detox, and more. They carry 5 kratom brands, including Urban Ice Organics, OPMS, Choice Botanicals, and Remarkable Herbs. This allows you the choice of which brand you want to buy. Most shops do not carry this many different brands of kratom, so it is a great chance for you to find a brand that you love.
#10 Colorado Kratom Connection CKC 303 – 128 W 11th Ave, Denver, CO 80204
CKC is a busy shop that is well known for its kratom which is consistent in potency. This is a major bonus for kratom users, as it is hard to find kratom that will provide you with consistent results. This is a great shop for kratom enthusiasts as they primarily focus on just kratom products.
Other Shops:
#11 The Bomb Head Shop – 5042 Federal Blvd. Denver Co. 80221
#12 Myxed Up Creations – 5800 E Colfax Ave, Denver, CO 80220
#13 Purple Haze Smoke Shop – 2017 E Colfax Ave, Denver, CO 80206
Is Kratom legal in Denver?
Kratom is offered in Colorado except for Parker and Monument. In addition, Denver officials have made it a law that vendors must add a label to their kratom products that it is not for human consumption.
This new label also restricts kratom vendors from recommending or giving any type of advice surrounding kratom. The Denver Department of Public Health and Environment put these restrictions in place because there were several deaths where kratom was found in the deceased system. However, it has never been proven that kratom was linked to any deaths, as the deceased also had other substances in their system. Parker voted in 2019 to ban kratom and Monument followed a month after.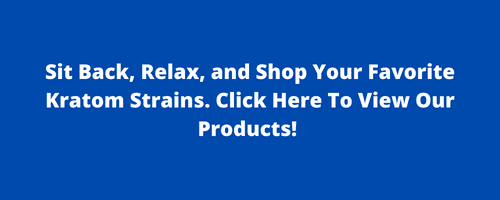 Buying Kratom Online
There are loads of places that you can go to in Denver and pick up kratom. However, you may live in an area where there are not very many shops. In this case, you will want to order kratom from online vendors.
Ordering kratom online comes with advantages. Typically, online kratom vendors will offer better pricing because they do not have the overhead that shopkeepers have. In addition, they will also provide higher-quality kratom.
Many online vendors go through the process of becoming approved by the American Kratom Association. The AKA has put in place GMP protocols for vendors to comply with. Also, they require that all vendors do lab testing to prove their purity and quality.
This is a major issue for the kratom market. The market lacks regulations, so online vendors go the extra mile to become endorsed by the AKA. Also, online vendors offer a larger variety of strain options. This may be a bonus for those who are looking for a specific product.
Lastly, you have the convenience of shopping online and having it delivered to your home. Everyone shops online these days. This gives you the ability to keep your kratom purchase under wraps if it is something you do not want to share with others.

---