Kratom is popping up everywhere. It is no stranger in Arizona but where are the best places to buy kratom in Phoenix? Arizona took the extra steps to secure kratom in their state as they adopted the Kratom Consumer Protection Act. This means that you can easily access kratom in local smoke shops, vape shops, specialty shops, and even vending machines. In our guide, we will go over the top places in Phenix that offer kratom.
Best Kratom Shops in Phoenix
Phoenix is a popular area and there are many shops available. However, you have to understand that not all kratom is created equally. Kratom is typically available in smoke-based shops, but you will also find this herb in specialty shops, dispensaries, and some gas stations. Some locations even have a shop dedicated to just kratom products. Let's take a look at the top places to purchase kratom in Phoenix.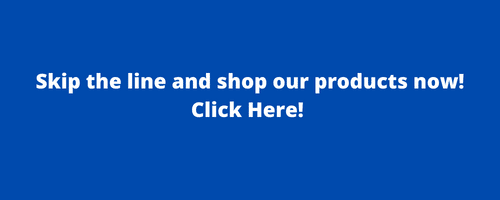 #1 BUD'S GLASS JOINT – 907 N 5th St, Phoenix, AZ 85004
Bud's is a unique shop that is enjoyed by all. Ratings show that customers are very pleased with the quality of their kratom. Other products include glassware, cigarettes, apparel, cigars, and much more. When in Phoenix be sure you stop by Bud's Glass Joint to pick up some kratom.
#2 IT'S ALL GOODZ – 12208 N 32nd St, Phoenix, AZ 85032
It's All Goodz has a variety of products including glass pipes, vape supplies, hookah, smoke supplies, and some of the best prices on kratom. That's right… reviewers commented that they will drive to this location to pick up their kratom because they have great prices. Plus, they have a large variety of strains for you to choose from, which is not always the case for smoke shops.
#3 PARAPHERNALIA BOUTIQUE – 4234 W Dunlap Ave, Phoenix, AZ 85051
The name alone has me intrigued. Paraphernalia has been in business since 1976. This family-owned shop has a wide variety of kratom strains. You will find the friendly staff here that are ready and willing to help. In addition to kratom, they also offer glass products, pipes, tobacco, and vape supplies.
#4 ZERONAS SMOKE & STREET ART – 1907 W Waltann Ln a, Phoenix, AZ 85023
This shop has a large selection of tobacco-based products. They also offer pipes, hookahs, vape juice, and loads of other products. You can expect nothing but the best when visiting Zeronas Smoke and Street Art.
#5 Sunnyside Smoke & Vape – 2314 E Indian School Rd, Phoenix, AZ 85016
Sunnyside is no stranger to those who inhabit Phoenix. This shop offers kratom, tobacco, pipes, vapes, and loads of accessories and gifts. Many customers rave about the affordable prices you will find at this shop. This is what keeps kratom users coming back to this shop.
#6 HERB 'N LEGEND SMOKE SHOP – 5950 W McDowell Rd #104, Phoenix, AZ 85035
Herb 'N Legend is a quaint smoke shop that offers tobacco, e-cigarettes, hookahs, pipes, vapes, and much more. They carry a lot of specialty products that you will not find in other shops across town. They take great pride in their glassware and you are sure to find something different waiting for you at Herb 'N Legend.
#7 THE JOINT SMOKE & VAPE – 2530 N 7th St #101, Phoenix, AZ 85006
Joint Smoke and Vape offers tobacco, vape, and hookah. They also offer several kratom strains. If you like a specific brand you are sure to find it here. They have all the most popular brands including Juul, Pax, and Smok. They are noted as having outstanding prices and great quality.
#8 SMOKIES SMOKE SHOP – 8240 W Lower Buckeye Rd STE 104, Phoenix, AZ 85043
No matter what you are looking for you will find it in this shop. They offer tobacco products, pipes, hookah, and much more. They offer kratom at the same prices as other shops in the area. This allows you to easily shop here without worrying about pricing. They are noted as having good prices, friendly customer service, and some of the best products in town.
Is Kratom legal in Phoenix?
Kratom is legal in Phoenix. In fact, Arizona is one of the few states that have adopted the Kratom Consumer Protection Act. This act aims to address the issues within the kratom industry including age restrictions, fines, and proper labeling of products.
With the KCPA in place, users can access kratom locally without any issues. Kratom has a future in Phoenix, which is not something we can say about all areas across the United States.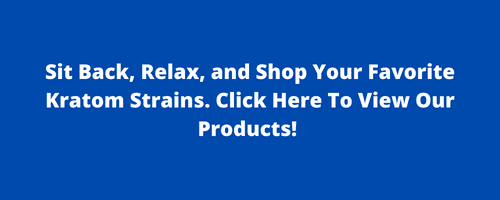 Buying Kratom Online
Buying kratom from an online vendor has its benefits. You can save money because online vendors do not have the overhead as shopkeepers do. This savings is passed along to customers in their product pricing. So, many kratom users will turn to buying their kratom online to save some money.
However, online vendors also tend to have higher quality kratom. Many online vendors have taken the necessary steps to become endorsed by the American Kratom Association. In doing so, they comply with all GMP regulations.
This means that they conduct lab testing. This ensures purity and quality. Buying from an online vendor can prove to be the best option as they also offer a large variety of strains. Plus, most online vendors concentrate just on kratom. This means that they are providing the highest quality kratom available.
You have a lot of vendors to choose from when wanting to buy kratom locally in Phoenix. However, you may want to check some online vendors out to ensure you are getting the best deals around. This guide was put together to help scout out the best places to buy kratom in Phoenix. If you have any other shops you would like us to add to our list let us know.

---