Washington DC is well known across the nation because it is the capital of the United States. This has left many kratom users wondering if there are shops in this area that offer kratom. We have put together a guide to the best places to buy kratom in Washington DC. So, if you are planning a trip be sure you stop by some of these local shops to check out the kratom they are offering.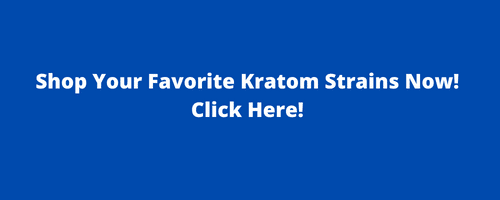 Best Kratom Shops In Washington DC
You will find kratom offered in smoke and vape shops. Some areas are lucky enough to have a dedicated herbal shop that offers kratom. If you live more remotely you may find kratom offered in gas stations. It all depends on your location as to what shops will offer kratom. Below we have gathered the top 5 places to visit when in Washington DC.
#1 Qi Kratom – 1517 U St NW STE 1, Washington, DC 20009
When it comes to dedicated shops for kratom, Qi Kratom is the place you want to visit. This herbal shop offers the best kratom products in the Washington DC area. They offer top strains including Thai, Borneo, and Maeng Da. You will find a wide selection of capsules, powders, tinctures, and extracts here. Other herbs they carry include CBD and kava. Be sure to give Qi Kratom a try and let us know what you think.
#2 Smoke Island Tenleytown – 4905 Wisconsin Ave NW, Washington, DC 20016
Smoke Island is well known by locals. This shop has a very friendly staff who is willing to help. They offer a large range of products including CBD, kratom, hookah, tobacco, and vape supplies. They are open Monday to Sunday, which is convenient for their customers. Be sure to stop by Smoke Island and snag some of your favorite kratom strains.
#3 Tobacco King – 1543 7th St NW, Washington, DC 20001
Tobacco King is known for its friendly service. Customers are willing to drive the distance to visit this shop. They offer gummies, vape, tobacco, CBD, pipes, hookah, and more. Don't forget to stop by Tobacco King, there is something for everyone to see.
#4 FunkyPiece Smoke Shop & Glass Gallery – 2116 18th St NW, Washington, DC 20009
FunkyPiece allows you to shop online or in-store. You can explore their unique products that are not offered anywhere else. This shop is well known for its glassware, but they also offer CBD, tobacco, vape, and kratom. Some customers went as far as to say FunkyPiece has the best prices in Washington DC.
#5 Grass & Co. Smoke Shop – 1730 Columbia Rd NW, Washington, DC 20009
Grass & Co. is packed with products for you to explore. Their offerings include tobacco, kratom, vape juice, hookah, pipes, and so much more. This quaint shop is right on Columbia Road and is easily accessible. Some locals would go as far as to say it is the best shop in Washington DC.
Other Shops
We were not able to confirm if the following shops have kratom or not. So, we decided to make a list for you to check out. You can give these shops a call and check if they offer your favorite kratom strains. Let us know, and we will do a write-up on the shop to add to our blog.
M Street Glass – 1821 M St NW 2nd floor, Washington, DC 20036
Gasaholics Smoke Shop – 1230 H St NE, Washington, DC 20002
Havanamax – 3249 M St NW, Washington, DC 20007
Up N Down Smoke Shop – 508 H St NE, Washington, DC 20002
Nomad Shop – 1202 H St NE, Washington, DC 20002
Paradise smoke & vape – 1821 West Virginia Ave NE, Washington, DC 20002
13 & U Smoke Shop – 1351 U St NW, Washington, DC 20009
District Smoke Shop – 2626 Georgia Ave NW, Washington, DC 20001
Friends Smoke Shop – 1223 Pennsylvania Ave. SE, Washington, DC 20003
Capitol Hemp – 1770 Columbia Rd NW, Washington, DC 20009
Is Kratom Legal In Washington DC?
There is currently a bill that states the Virginia Board Of Pharmacy needs to conduct testing on kratom to make the best-informed decision on whether or not this herb should remain legal in Virginia. However, at this time, kratom is legal in Washington DC. Just keep a watch on the laws and ensure you always comply with them. You never want to face criminal charges for having kratom in an area where it has been banned.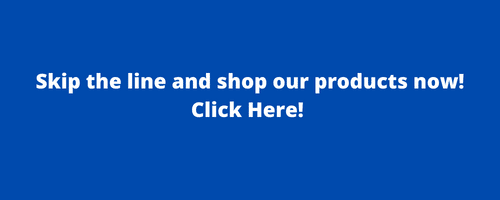 Buy Kratom Online
Buying kratom online can prove to be one of the best decisions. Not only can you save money, but online vendors tend to offer higher-quality kratom. This is because most kratom vendors will specialize in kratom. This means they will go the extra mile to ensure they are delivering the best products on the market.
Some vendors will even become endorsed by the American Kratom Association. This group has put GMP protocols in place for vendors to comply with. This ensures that only the best quality kratom is coming to market.
Online vendors also have a larger selection of products to choose from. Most local shops will only offer powder. You may find some that also offer capsules. However, online vendors typically offer powders, capsules, and extracts. Plus, you will be able to find a large range of strains to choose from.
The choice is yours. We recommend trying the same strain from a local vendor and then an online vendor. This will allow you to evaluate the quality of each and decide which truly has the best products. When looking to buy kratom in Washington DC do not forget to try some of the shops we listed above.

---