Green Malay kratom vs Maeng Da is two strains that are getting a lot of attention. Most kratom enthusiasts will be aware of these strains, as they are some of the top choices in the industry. Both are packed with robust alkaloids that are heavily sought after by avid users and beginners. Green strains tend to be a great choice as they are more robust than white but not as harsh as red strains.
Let's take a closer look into Malay and Maeng Da so you can decide if this is a kratom strain you want to try.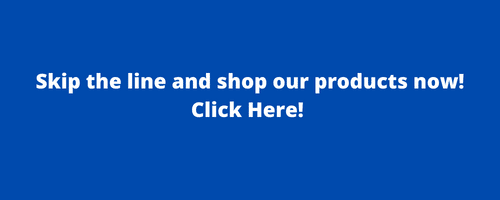 Why Does Vein Color Matter?
Kratom is native to Southeast Asia and comes from the Mitragyna speciosa trees. This tree is closely related to the rubiaceous family, which is also known as coffee. The leaves have a vein that runs through them. The vein can transform from white to green and then finally red. This color represents the maturity level of the leaf and is a vital part of characterizing the type of kratom you are using.
The leaf will start with a white vein. This represents the early stages of its life cycle. It will then slowly transform from white into green. This indicates it is at the midpoint of its life cycle. Then it will turn red once the leaf has hit full maturity. This helps kratom farmers know when to harvest their crops.
There is another vein color, yellow. However, yellow vein kratom does not occur naturally. It is the product of a specialized drying process. Yellow kratom is rare and not offered by all vendors.
Naming Characteristics
Kratom is named according to its vein color and the area from which it originated. This is true for most kratom strains. However, there are exceptions. With Green Malay, you can see that it comes from Malaysia and is green vein kratom.
It is a little more difficult with Maeng Da. This strain does not use the typical naming characteristics that kratom goes by. In this instance, Maeng Da is a Thai word that translates to "Pimp Grade". This alone will give you the impression that it is a very robust strain. So, the naming characteristics are important but they do not always come into play. They can help you easily identify among the various strains of kratom that are available.
What Is Green Malay?
Green Malay comes from green vein kratom and originated from Malaysia. It is a robust strain that is offered by most vendors. Malaysia has the ideal climate for kratom to thrive in. With humid climates, the kratom trees can flourish into robust crops to be harvested and exported all over the world.
While this strain originated in Malaysia it is now harvested in Brunei, Indonesia, and parts of Papua New Guinea. This is because Malaysia banned kratom in 1952. This caused other areas of Asia to farm these strains of kratom.
You will find Green Malay offered in a variety of products including powders, capsules, and extracts. If you enjoy Malay kratom you can also try the red, white, and yellow vein varieties. This strain is offered in all vein colors allowing you to choose a support that will cater to your specific needs.
What Is Maeng Da?
Maeng Da is the most robust form of kratom in the industry. While red Maeng Da is hailed as the most potent, a lot of users go for green Maeng Da because it is not as harsh. It does provide robust support that will outlast other strains on the market. It is mainly grown in Indonesia, but you may find it in other areas as well.
It all comes down to your personal preference. You will find Maeng Da offered in all vein colors, which allows you the chance to choose a product that supports your needs. Maeng Da is very popular and offered by most kratom vendors.
How Does Green Malay vs Maeng Da Compare?
Green Malay vs Maeng Da both contain mitragynine and 7-hydroxymitragynine. These are the main two alkaloids in kratom. While they contain different levels of these alkaloids, they offer the unique support that kratom users are seeking.
You should never take kratom without first consulting with your family doctor. They are the only ones that can advise you about herbs and supplements. If kratom is not right for you, they will be able to give you recommendations of other supplements that may be more suitable.
Both of these strains are very robust. It is not a matter of which is better over the other but which will suit your needs. It will come down to trial and error. What may work for one person may not for another.
Kratom Pricing
Both Green Malay and Green Maeng Da are offered here on Organic Kratom USA. We offer consistent pricing which allows you to choose a strain based on your needs rather than price.
50g – $12.97

100g – $20

250g – $35

500g – $50

1kg – $79
Where To Purchase Green Malay Kratom vs Maeng Da?
Kratom is offered both locally and online. You may live in an area where you do not have a lot of shops. In this case, you will want to turn to an online vendor. A lot of people opt to buy kratom online because they can get a better price on their products. Online vendors do not have the overhead cost that shop owners do. These savings are passed along to their customers.
If you are looking to buy kratom locally you may find it in a smoke or vape shop. Some towns are lucky enough to have a specialty herb shop that supplies kratom. It all comes down to your area and what is available to you.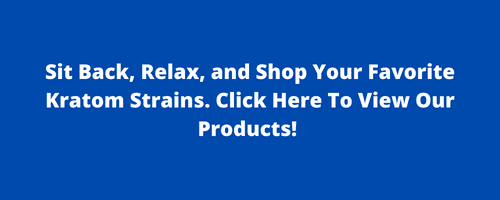 Organic Kratom USA
We offer top-of-the-line kratom powders, capsules, and extracts. You will find the industry's latest news here on our blog. If you ever have questions please do not hesitate to contact us. We are proud members of the American Kratom Association and take great pride in offering top kratom products and exceptional customer support.

---