Albuquerque is a unique place, bordered by beautiful mountain ranges and an epicenter of southwest culture. Finding the best place to buy kratom in Albuquerque may not be an easy feat, however, with so many choices.
Don't be overwhelmed! Rest assured there are several great places to buy kratom that focus on quality and customer service. In fact, we've compiled this impressive list of some of the best places to buy kratom locally to help you get started.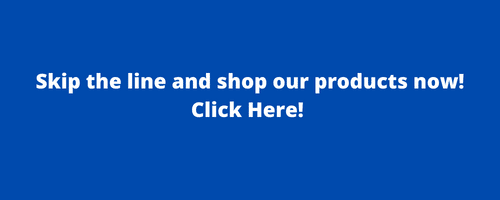 Kratom Shops in Albuquerque
Locally, you can find kratom in smoke shops, tobacco shops, and vape shops across the city. Some of the best places we've found in Albuquerque are those that offer a wide selection of quality kratom and have garnered excellent reviews from local customers.
#1 Dank Smoke Shop – 901 San Pedro Dr. SE, Albuquerque, NM 87108
Dank Smoke Shop has been referred to as an Albuquerque "institution." It has a variety of products available, chief among them quality kratom at very reasonable prices. The employees constantly score points with customers for being friendly and well-informed about the products, ensuring you don't leave the shop without the great products you need.
#2 Exodus CBD-Vape-Kratom – 10000 Coors Bypass NW SW, Albuquerque, NM 87114
If you're looking for a great local selection of kratom, then you cannot go wrong giving Exodus CBD-Vape-Kratom a try. They have a large selection of quality kratom at affordable prices and people love their quirky customer service. The employees are inviting and understand the products they offer.
#3 The Zone Smoke Shop – 5602 Menaul Blvd NE, Albuquerque, NM 87110
The Zone Smoke Shop offers a wide selection of kratom at competitive prices. They've been a local landmark since 1994 and have only added to the selection of kratom and other products here in the years since. Locals also love that the staff know their products and are quick to make suggestions to help you find exactly what you are looking for.
#4 Up In Smoke – 5921 4th St NW, Albuquerque, NM 87107
You won't find the largest selection of kratom at Up In Smoke, but the kratom they do offer is high quality and pure. Regulars here report that they never have trouble finding what they need and that the prices are great. Employees are also helpful and informed about their products, so you won't leave the store without knowing just a little bit more about the things you bought.
#5 Elevated State – 2400 Juan Tabo Blvd NE Ste E, Albuquerque, NM 87112
Elevated State is a great place to go for kratom in Albuquerque. The kratom selection is fairly extensive and they have reasonable pricing to go along with it. Regulars who shop here also think that the staff is super friendly and ready to help you understand what you're buying. You'll be glad you stopped in.
#6 Duke City Herbs – 4012 Central Ave SE, Albuquerque, NM 87108
You can find a great selection of kratom at Duke City Herbs – many regulars here would call it some of the best in the city. The prices you find here are also incredibly fair and the staff backs it up with their expertise and knowledge. Plus, this place is known for having a chill vibe, so there's no pressure if you just want to check things out and learn more about the kratom they offer.
Other Shops
You can also purchase kratom at these other Albuquerque shops:
The Herb Store – 107 Carlisle Blvd SE Albuquerque, NM 87106
Dubie'z Smoke Shop – 5700 4th St NW Ste D Los Ranchos de Albuquerque, NM 87107
Electric Clouds – 3296 Coors Blvd NW Ste B Albuquerque, NM 87120
Volcano Smoke Shop – 640 Coors Blvd NW Ste 16 Albuquerque, NM 87121
Is Kratom Legal in Albuquerque?
Each state is free to decide how it wants to handle kratom regulation and laws. In New Mexico, kratom is legal to buy and possess. New Mexico is one of the states that have the fewest restrictions on kratom and there is no age restriction on it, either. While there is no legislation regarding kratom pending in the state, it's always a good idea to periodically check to stay up to date on legislation and laws surrounding kratom where you live.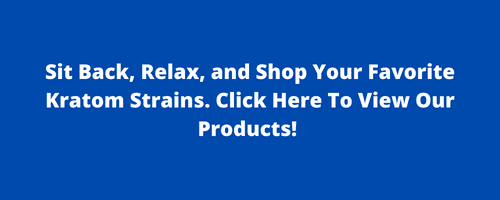 Buying Kratom Online
You can certainly choose to buy kratom in Albuquerque in person, but there are many advantages to buying online that you may not be aware of.
There is no doubt that many stores offer kratom at prices they deem fair, but they have to factor in the costs of renting a space and paying employees when deciding how much to charge for their kratom, as well as other expenses associated with having a brick and mortar store. With online vendors, there are those costs that don't need to be factored into pricing, so you're often able to purchase high-quality, pure kratom at a lower price than you may be able to in person.
Also, online vendors such as Organic Kratom USA are members of the American Kratom Association. The AKA works to ensure that kratom is regulated. When you buy from a vendor who is a member, you're getting lab-tested kratom that is of the best quality.
When you buy kratom in Albuquerque, you have many options. Shop around both in-person and online to find the right option for you.

---