If you live in Washington you may be wondering about the best shops to buy kratom in Seattle. This area is full of vape shops, smoke shops, and specialty shops that offer kratom. Allowing you the choice of where to pick up your favorite strains. We put this guide together to help you narrow down your choices and pick the best local shops to go grab some kratom.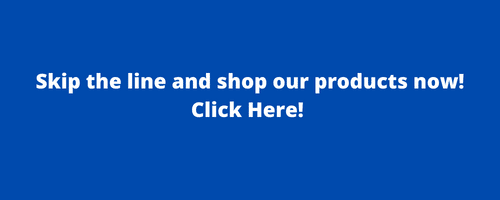 Best Kratom shops in Seattle
Below we have gathered the top 10 best places to buy kratom in Seattle. Give them a try and let us know which is your favorite shop to buy kratom from.
#1 Seattle Organics Kratom Shop – 13754 Aurora Ave N # A, Seattle, WA 98133
If kratom is your thing then you will want to drive the distance to visit Seattle Organics. This shop is solely dedicated to kratom. Offering their patrons, the best selection of strains. You will find all forms of kratom here including capsules, powders, and extracts. The staff is noted as being friendly and helpful. When wanting to purchase high-quality kratom Seattle Organics is the place you want to shop.
#2 Golden Smoke House – 4203 Rainier Ave S b, Seattle, WA 98118
Golden Smoke House is a unique shop that offers a variety of products including hookah, glassware, tobacco products, hemp products, kratom, and much more. You will even find some self-defense products here, such as pepper spray. In reading reviews, patrons stated that the staff was friendly and accommodating. Golden Smoke offers exceptional prices on its products and is a great place to buy your kratom.
#3 Hotbox Smoke Shop – 2100 N Northgate Way, Seattle, WA 98133
Hotbox Smoke Shop has a vast product line that includes kratom, glass products, hookah, vape products, and tobacco products. You will find the shelves stocked with top brands, as well as some unique products that are only offered by Hotbox. Patrons agree that Hotbox has good prices, and offers top-notch kratom products.
#4 The City Smoke Shop – 6301 Rainier Ave S #1, Seattle, WA 98118
All the locals are familiar with The City Smoke Shop. This store offers mainly vape and tobacco products. However, you will also find other things such as kratom, CBD, and hookah. Reviewers mentioned that the staff was knowledgeable and willing to help. If you are looking for an easily accessible location to grab some high-quality kratom you will want to give The City Smoke Shop a try.
#5 King Smoke Shop – 7758 15th Ave NW, Seattle, WA 98117
If high-quality products and variety are what you are looking for, then you will want to try out King Smoke Shop. This shop is packed with products that include cigars, pipes, kratom, vape supplies, and tobacco products. They have competitive pricing and some would even say they have the best prices in Seattle.
#6 Experience craft beer & tobacco – 1911 1st Ave, Seattle, WA 98101
Experience Craft Beer and Tobacco has kratom powders, extracts, capsules, and tablets. You will find popular brands and many different strains offered. In addition to kratom, they also offer tobacco-based products and beer. You will find locally crafted beer here, which will allow you to get a taste for Seattle. When in town be sure you stop by Experience for something unique.
#7 Pipe Palace – 1501 #404 LL, Seattle, WA 98101
Pipe Place offers many different products including body jewelry, kratom, CBD, vape products, grinders, papers, and much more. They have been around since 1969 and have a very good reputation with their customers. If you are looking for a fun gift, this is the place you want to stop at. They have tons of great products.
#8 University Smoke Shop – 4519 University Way NE, Seattle, WA 98105
You will find tobacco, vape supplies, glassware, kratom, lighters, grinders, and much more at this shop. While they do not have the best pricing in town it is in line with other shops that offer kratom. University Smoke Shop is easy to access and they have staff that is friendly and willing to help.
#9 Holy Smoke – 1556 E Olive Way, Seattle, WA 98101
Holy Smokes offers glassware, kratom, tobacco, and vape supplies. Patrons have commented that they have great prices on their products and a large range to choose from. While a lot of shops only have a few select strains, this is not the case for Holy Smokes. They have a good variety of kratom products to choose from.
#10 Sam's Smokes Smoke Shop – 4239 University Way NE, Seattle, WA 98105
Sam's Smoke Shop has a large selection of pipes, hookah, vape supplies, kratom, and much more. Customers have commented on their pricing saying it is very competitive with other shops in the area. One customer has been coming to Sam's for over 10 years.
Other Kratom Shops:
Spot Smoke Shop – 526 1st Ave N, Seattle, WA 98109
Queens Smoke Shop – 534 Queen Anne Ave N, Seattle, WA 98109
Best Cigar & Smoke Shop – 1713 N 45th St, Seattle, WA 98103
Ballard Stop – 2220 NW Market St, Seattle, WA 98107
Xhale Gallery – 127 N 85th St, Seattle, WA 98103
The Spot Smoke Shop – 5226 University Way NE, Seattle, WA 98105
Mary's Smoke Shop – 3223 NE 145th St, Seattle, WA 98155
Crave Beer & Vape Smoke – 3216 Rainier Ave S, Seattle, WA 98144
Is Kratom legal in Seattle?
Washington is unlike other states when it comes to kratom. There is no real history of kratom in this state. No officials have tried to ban it, as they have left it up to their citizens to make up their own minds. So, if you are looking to buy kratom in Seattle, you should be able to find a wealth of places that offer these products.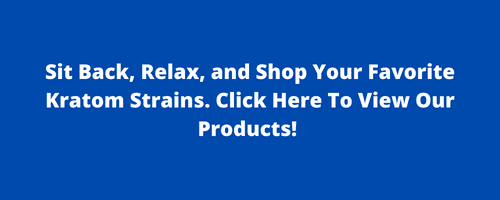 Buying Kratom Online
A lot of people prefer to buy their kratom online. The reason is that they can get better quality kratom for a cheaper price. Online vendors do not have to worry about things such as utilities, and those savings are often passed along to their customers.
Online vendors also tend to specialize in kratom. They will offer a large variety of kratom products which will include capsules, powders, tablets, and extracts. You will be able to find your favorite strains, as well as some unique blends.
In addition to a larger range of products and cheaper prices, online vendors tend to conduct lab testing on their products. This will prove the quality and purity of their kratom. Some online vendors even go as far as becoming endorsed by the American Kratom Association. This is a prestigious group that has gone the extra mile to place regulations for the kratom industry.
Buying kratom from an AKA registered vendor will allow you to access the best quality kratom on the market. These vendors must comply with all GMP regulations. This means that they only provide their customers with kratom that is safe.
Try some of the shops above when looking for the best place to buy kratom in Seattle. If you live remotely you can access kratom online and have it delivered to your home. To read more about buying kratom online check out this blog.

---