Living in Louisville provides you with a lot of opportunities, including many places to buy kratom in the Louisville/Jefferson County metro government area. Don't be overwhelmed by your options, though, because finding a place to buy quality kratom may not be as difficult as you think.
Best Kratom in Louisville
You can buy quality kratom from vape shops, smoke shops, and tobacco shops across the Louisville area. Many people want to find a dependable, local place to fulfill their kratom needs, which is why we've created this list of some of the best.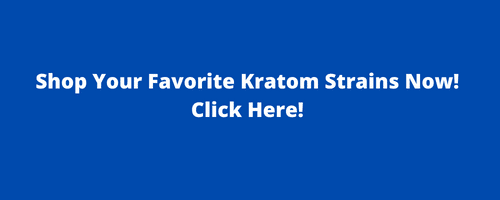 #1 New Age Gifts – 7908 Preston Hwy, Louisville, KY 40219
New Age Gifts is where you can find a lot of variety, including in their selection of kratom. They have one of the most diverse kratom selections in Louisville at reasonable prices, even though they don't specialize primarily in kratom. However, the staff is knowledgeable about the products they do offer and are willing to order what you want if they don't have it. This store has friendly service that definitely puts the customer first.
#2 Kremer's Smoke Shoppe – 1591 Bardstown Rd, Louisville, KY 40205
If you're looking for a very comprehensive selection of kratom, then look no further than Kremer's Smoke Shoppe. They have found a sweet spot when it comes to offering kratom that is quality at affordable prices. The employees know their stuff, so you can be confident that you're getting exactly what you want when shopping here.
#3 Discount Smokes – 6434 N Preston Hwy UNIT 3, Louisville, KY 40229
Discount Smokes is the kind of establishment where you can get a lot for your money, as the name implies! They have a great selection of kratom with just about every popular strain you can think of available at a price that you're sure to like. The employees are friendly and are always looking to make you feel welcomed and comfortable as you see what the store has to offer.
#4 Puff Puff Pass – 1072 Bardstown Rd, Louisville, KY 40204
Puff Puff Pass may quickly become your favorite place to shop for kratom. That's because they have a great selection of quality, pure kratom paired with awesome customer service. The employees can really help you to zone in on what strain you may want to try and will ensure that you leave the shop happy with your purchase.
#5 Up-N-Smoke –

978 Barret Ave, Louisville, KY 40204
Additional locations:
12935 Shelbyville Rd Ste 108, Louisville, KY 40243
10021 Dixie Hwy, Louisville, KY 40272

3337 Newburg Rd, Louisville, KY 40218
With four locations across Louisville to serve you, you may have a hard time finding a more convenient place to shop for kratom in the city than Up-N-Smoke. They have a wide variety of kratom in their stores at competitive prices that are sure to make you happy. The employees don't hesitate to answer any questions you may have about the store's many products.
Other Shops
You can also find kratom at a few more quality retailers in the city, including:
Trippy's Smoke Shop – 11801 Shelbyville Rd, Louisville, KY 40243

CBD & Kratom Products Louisville – 6434 N Preston Hwy, Louisville, KY 40229

Natural Mystic – 1581 Bardstown Rd, Louisville, KY 40205

Smoker's Dream – 1577 Bardstown Rd, Louisville, KY 40205

VIP Smoke Shop & Gifts – 519 S 3rd St, Louisville, KY 40202

Nick's Smoke Shop – 4017 Preston Hwy, Louisville, KY 40213
Is Kratom Legal in Louisville?
Kratom is legal in Kentucky, including in major cities like Louisville. You can legally possess and purchase kratom here but beware that lawmakers have been trying to change this in recent years with legislation that has, thankfully, failed. It's important that those who like kratom stay on top of legislation in their state, as it may change the way you can buy kratom.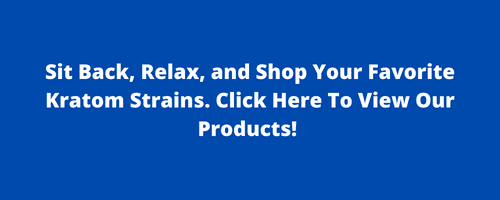 Buying Kratom Online
You can easily buy kratom in person in Louisville, but there are online options you should consider as well. Online vendors often have quality kratom at lower prices because they don't have to pay to operate storefronts. They can pass these savings onto the consumer so that you can have kratom at a good price.
Additionally, kratom purchased through an online vendor that is a member of the American Kratom Association ensures that you're getting quality, pure kratom. The AKA helps to regulate the kratom industry online and any vendor that is a member must abide by the standards they have set forth. It's an insurance policy that the kratom you buy online is only the best.
You can give any of these in-person kratom vendors your business, but don't forget that Organic Kratom USA can help you shop for pure kratom from the convenience of your home. We hope you'll consider us when looking to buy kratom in Louisville or the Jefferson County metro government area.

---