When it comes to online shopping almost everyone has stumbled upon Amazon. It is the most convenient place to buy products and has the support of a big company to help with issues. A lot of kratom users are wondering, "Does Amazon sell kratom?" No, because it is too much of a liability for them.
While Amazon offers loads of herbs, kratom is not on their list of approved products. When searching for kratom on Amazon it will more than likely pull up several products that mimic kratom but are not actually kratom. This is a tactic that some vendors use to confuse kratom users. Products that do not have FDA approval tend to be easy targets for scammers.
Scammers will be aware that Amazon does not allow kratom, so they will use all types of tactics to mask their products so that they can be sold. Amazon along with other big-box companies will always turn away from offering products like kratom.
They carry too much of a liability. Think about it, Amazon brings in millions
of dollars a day. Why would they need to risk all of that by offering a product like kratom? It's just not worth it. They can make a fortune without the need of offering kratom to their customers.
While Amazon advertises itself as the place to get "Everything". This simply is not true. There are a lot of products that are not offered by retail giants such as Amazon.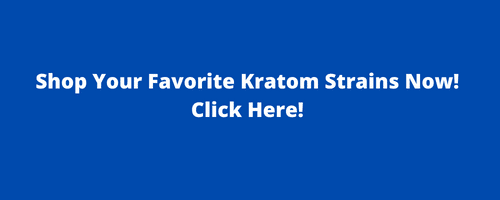 Food and Drug Administration (FDA)
Kratom comes from Asia where it is used in cultural and religious ceremonies. This herb grows in the wilds of Asia along river banks and the forest. It has been available for centuries but has only become popular in the USA in the last decade. It should be noted that kratom is closely related to the coffee plant. The leaves will be harvested at an optimal time, dried, and then ground into a powder.
There was a period between 2012 to 2014 when the FDA restricted shipments. This is the time when Amazon removed all kratom products from their platform. It was in 2017 that Scott Gottlieb an FDA Commissioner said, "Kratom cannot be approved for therapeutic use."
Since the FDA was unwilling to approve kratom a lot of stores removed these products. Amazon has made a guarantee to only provide products that are safe. Since kratom is not regulated by the FDA Amazon is unwilling to carry these products.
Drug Enforcement Administration (DEA)
The Drug Enforcement Administration, also known as DEA, has a negative attitude when it comes to kratom. They tried to launch a nationwide ban in 2016. However, kratom users rallied together and provided the support that was needed. This caused the DEA to withdraw its recommendation of scheduling kratom on a nationwide level.
This was enough to cause a lot of issues for the kratom market. Kratom was offered in various places and with the DEA trying to schedule it as a controlled substance big box stores were unwilling to take the chance on kratom. Amazon took all kratom products off their platform and restricted vendors from selling kratom on their platform.
So, vendors became clever and took out the word kratom and advertised their products differently. The strain name was the only thing that was mentioned. Of course, it was only a matter of time before Amazon realized what vendors were doing.
On the contrary, you will see the controversial herb Kava Kava being sold on Amazon. This plant has psychoactive properties and it has proven to have some side effects. It's hard to really understand why Amazon would allow Kava and not Kratom.
Shipping Woes
Amazon is a global giant. They offer to ship all over the world. This is tricky when it comes to products such as kratom because there are areas where it is banned. While kratom is federally legal here in the United States many states have taken the steps to ban this herb from their communities.
If kratom was allowed on Amazon this would be an issue as far as shipping goes. They would have to closely monitor shipping addresses and restrict shipping to areas where it has been banned. This is just another reason why you will not find kratom for sale on Amazon. We are sure that a retail giant like Amazon could put a trigger system in place to lock out areas that have banned kratom. However, it's just not worth it to them.
Kratom has been banned in the following countries:
Denmark

Finland

Israel

Lithuania

Myanmar

Poland

Romania

Singapore

Sweden

Vietnam
Kratom is not allowed in the following states:
Alabama

Arkansas

Indiana

Rhode

Island

Vermont

Wisconsin
These areas have also banned kratom:
Jerseyville, Illinois

Denver, Colorado

Union County, Mississippi

San Diego, California

Sarasota County, Florida
Where Can You Buy Legal Kratom?
Now that you know the answer to our initial question, "Does Amazon sell kratom?" You may be wondering where you would purchase kratom. First, you have to check the laws of your state and city to ensure that kratom is allowed in your area. Laws are always changing so be sure to do your research frequently. You never want to be caught with kratom in an area where it has been restricted.
Online Vendors
Online kratom vendors tend to be an excellent choice because they will offer high-quality kratom at an economical price. They can give better pricing because they do not have the overhead that brick-and-mortar stores have. Plus, most online kratom vendors will offer a large variety of strains for you to choose from.
Local Shops
You can find kratom in some local shops. It will all depend on your area and what is available. You may find no local shops offering kratom if you live in a remote area where it is not in demand. Local shops that should carry kratom would include vape shops, smoke shops, dispensaries, and possibly some gas stations.
Be aware that not all kratom is created equally. Online vendors tend to test their products for quality and purity, whereas local vendors do not. So, if you are going to buy kratom locally just be sure you go through a trusted vendor.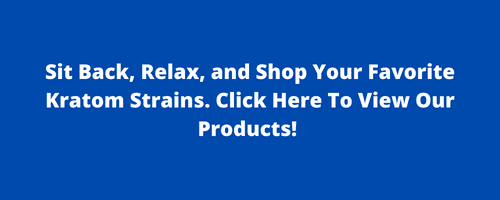 Buying Kratom
As we mentioned above, you have to be extremely cautious when buying kratom both online and locally. You want to ensure that the kratom you are purchasing is safe and free of all contaminants. The only way to do this is through lab testing.
You want to see if the kratom vendor is part of the American Kratom Association. This organization has taken steps to help regulate the kratom industry with its GMP protocols. For a vendor to be associated with the AKA they must pass a rigorous third-party audit.
Organic Kratom USA is associated with the AKA. We test all of our products for mold, E. Coli, yeast, staph, and salmonella. We offer high-quality kratom powders and capsules. Please let us know if you have any questions when shopping on our website. We take great pride in offering our customers the best kratom in the industry coupled with amazing customer support.
When trying to find a reliable kratom vendor follow these tips:
Be sure to choose a vendor associated with the American Kratom Association.

Check out the vendor's reviews to see their interaction with other customers.

Does the vendor offer testing on their products? If so, be sure that you check it out.

Send the company a few questions and see how quickly they respond.
All of these tips will help you find a trusted kratom vendor who offers nothing but the best products.

---