Kratom faces a lot of legal issues not only in the United States but around the world. Since travel is opening back up, we are getting a lot of people asking, "Can you bring kratom on a plane?" This herb is not regulated by the federal government, so the answer is yes. However, each state has its laws when it comes to kratom. Plus, you have to comply with airline regulations. Let's dive in and take a look at the laws surrounding kratom and air travel.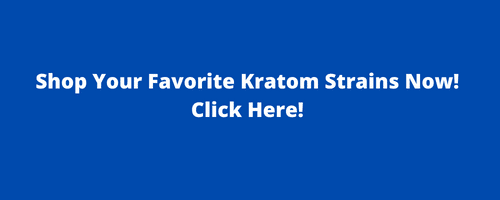 What Are The Legalities Of Kratom In The USA?
Kratom comes from Southeast Asia. You will find kratom trees growing wild throughout many Asian countries including Indonesia, Malaysia, Thailand, and many more. Over the last century, kratom has gained popularity in the USA. At the moment, there are no laws that make kratom illegal on a federal level.
This means that each state is responsible for how they want to handle this herb. The Drug Enforcement Agency (DEA) tried to ban kratom on a nationwide level. However, their motion to ban kratom was withdrawn when they witnessed the support that kratom was receiving.
The DEA wanted to include kratom on their Controlled Substance list. This would have placed kratom beside other dangerous drugs including heroin. However, their plans failed when they realized the support that kratom was receiving across the nation. They dropped their motion and kratom remained legal on a federal level.
Check Out State Laws
Before you travel with kratom take the time needed to understand all the laws surrounding kratom. Be sure you check out all the areas that you will be traveling to. It would be bad to get to an area where kratom is illegal and then you are forced to throw away your products.
If you are uncertain the best policy is to leave it behind. Pay close attention to any special restrictions such as age. Some states require that you be 18, while others say you need to be 21 to use kratom. If you are caught with kratom illegally you will face the consequences.
In addition, you want to be cautious of states that have legislations that are pending. This means that the laws could change at any time. So, if a state has pending legislation you may be better off leaving your stash at home.
Kratom has been banned in the following states:
There are some states where kratom is legal but it has been banned in specific areas of the state.
If you plan on traveling to or through the states that we have mentioned above you will want to leave your kratom at home. Remember, you could always pick some kratom up when you get to where you are going as long as it is legal.
This could save a lot of stress from occurring at the airport. Always remember that the people at the airport are only doing their job. You can make their job easier by being honest about your kratom when asked. Honesty is the best policy. Chances are the staff will have no clue what kratom is.
Is Kratom Allowed On A Plane?
Can you take kratom on a plane? Yes, no federal laws state that you cannot take kratom on a plane. However, you always want to travel with your kratom in its original packaging. This will help airport staff be able to easily identify what the powder is. Otherwise, they could have a lot of questions regarding your powdery substance.
You need to be aware that if you are flying to a state where kratom has been banned, you could be facing criminal charges. This is why you have to understand the kratom laws in the areas that you are visiting.
Never depend on someone else's research. Be sure you find the answers to your questions yourself. If you are unsure, the best thing to do is consult with a lawyer. An attorney will be able to help you with the kratom laws in the area that you are visiting.
TSA officials and airport staff may not be familiar with kratom. You may be stopped if they are unable to identify your products. Unless you can prove what the substance is that you have on you and that it is legal, they will have the right to detain you.
Always travel with your kratom in the package that it came in. This will help speed up the process if you are stopped and your bags are checked.
Can I Travel Abroad With Kratom?
If you are traveling internationally then you will want to take the time to study the kratom laws. Traveling internationally can be scary but adding herbs such as kratom to the mix can raise a lot of questions. For this reason, a lot of people choose to leave their kratom at home. If you are detained it could take a long time for authorities to identify kratom because it is not well known.
Kratom faces legal issues on a global level. Here are just some of the countries that have banned kratom: Germany, Brunei, Australia, Italy, and the United Kingdom.
Laws can change at any time, so check them before you leave to make sure kratom is allowed in the country you are traveling to. If you are unsure, you should consult with a lawyer. They will be well versed in the kratom laws.
If It Feels Risky Then Leave It
If at any time you feel like taking kratom on a plane with you feels risky, you are better off leaving it behind. Nothing is worse than having to worry about the powdery substance in your bag. You want to be able to enjoy your travel and not have kratom laws hanging over your head.
In the USA evidence needs to be presented before a claim is made. However, this is not the case for many foreign countries. So, this could lead to you being detained and facing hefty fines.
Tips For Traveling With Kratom
In this section, we will go over the do's and don'ts when traveling with kratom. If you have any questions let us know in the comments below.
Laws Surrounding Kratom
Always check the legalities of kratom where you are traveling too. Know the restrictions if there are any. Also, consider any countries or states that you may have a layover in and what their laws say about kratom.
Stash Kratom In Your Check Bag
Do not put kratom in your carry-on bag. This is something you will want to put in your checked bag. This will make it a lot easier to go through airport security. You do not want checkpoints to be an issue for you.
Storage During Travel
Suspicious substances can cause a delay. This is why you should always travel with kratom in its original packaging. This will allow authorities to see what the substance is and it will include a list of ingredients. If you have your kratom in the proper packaging you should not encounter any delays when boarding your flight.
Be Open And Honest
Always be honest when questioned about your kratom. Staff will be kind if you make their job easy. Most people you encounter will not know what kratom is, so they will have questions for you.
What If I Am Traveling To A State That Has Banned Kratom?
There are some kratom alternatives that you could consider taking with you. These include kava, Kanna, akuamma seeds, mitragyna hirsute, and blue lotus. You will also want to check the legalities of these herbs before traveling.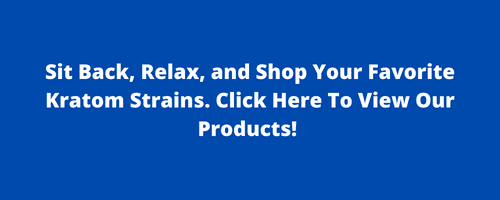 Organic Kratom USA
We take great pride in being a part of the American Kratom Association. This allows us to offer our customers the highest quality kratom. We offer both capsules and powders in a variety of strains and vein colors. Can you take kratom on a plane? Yes, but be sure that you know all the laws of the area you are visiting and comply with TSA regulations. If you have any other questions let us know! We are here to help you!

---